Norse mythology is in vogue, and especially everything related to the Vikings, which is due, in large part, to the success that the series of the Vikings has had on several streaming platforms. Netflix is ​​also preparing a spin-off of the History Chanel series, which will be called Vikings: Valhalla and which could have a mysterious character as its protagonist. However, the world of the Vikings has also invaded other territories, such as mobile games.
If you have an Android or iOS device, these are the five best Viking games that you can enjoy on your smartphone. Among the selection are well-known and lesser-known titles, but which you should try if you are a fan of the Nordic world and all its history. You can even watch a game based on a hit DreamWorks animation saga.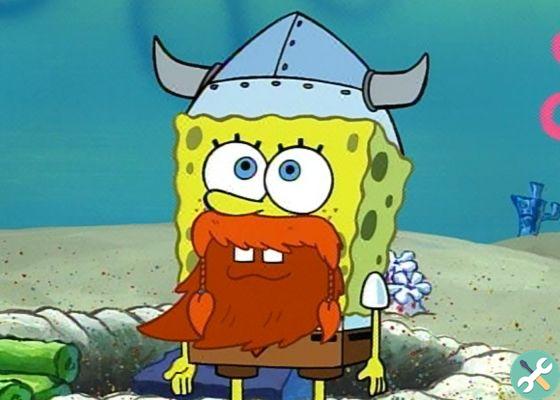 SpongeBob dressed as a Viking in one episode.
The five best Viking games for mobile devices
The Banner Saga 1 e 2
The Banner Saga is a popular one Viking themed turn-based video game developed by Stoic, a trio of former BioWare employees. In this saga, which also has its second installment available for download on mobile devices, players enter a solo campaign that gives the opportunity to manage a group of nomads and face various enemies in strategic battles. In addition, it also has a free-to-play mode called Factions, which is multiplayer. Obviously both the first and the second game have a price of 10,99 euros.
Dragons: The Rise of Berk
Dragons: Berk Rise is a game based on the DreamWorks saga How to Train Your Dragon. A title of dragons and vikings where players must rescue, breed and train their favorite dragons of this film series as they explore unknown lands in a vast world. They must also complete a series of missions and free legendary dragons to bring their power to Berk. This time the game is free to download, although it includes in-game purchases.
Trolls vs Vikings
If you are a Vikings fan, you can't miss the chance to try Trolls vs Vikings, a strategy and tower defense title - similar to Plants vs Zombies - set in Norse mythology. Players must explore an amazing and lush fantasy world in which An epic battle unfolds between Trolls, Vikings and Norse gods. A title that can also be downloaded completely free of charge.
bad north
Bad North is a strategy video game with real-time roguelite mechanics since minimalist design. In this game, players must defend their idyllic island kingdom against a horde of Viking invaders as they lead the exodus of their people. They must also command their loyal servants to exploit the geographic tactical advantage of each island and dodge Norse raids as they gather as many resources as possible to advance to the next battle. Bad North is priced at € 5,99.