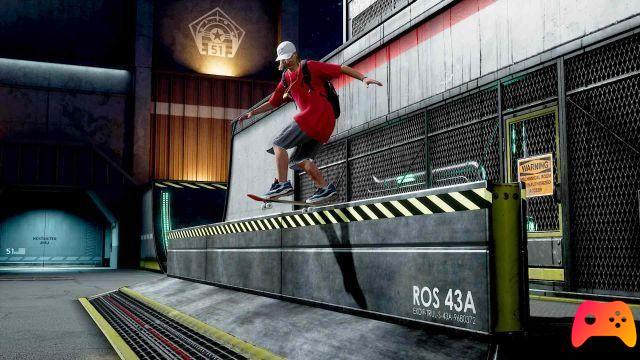 Review for Tony Hawk's Pro Skater 1 + 2. Game for PC, PlayStation 4, Xbox One, PlayStation 5 and Xbox Series X, the video game was released on 04/09/2020
Version for PlayStation 5 from 26/03/2021
Version for Xbox Series X from 26/03/2021
About six months after its glorious return on PlayStation 4 and Xbox One (and of course the inevitable PC) and before the inevitable landing on Nintendo Switch (where we are curious to see how it will turn, given some recent terrifying third-party experiments such as Apex Legends), the beautiful remake of Tony Hawk's Pro Skater 1 + 2 has just arrived on the still unobtainable PlayStation 5 and Xbox Series X / S. Thus comes the turn also for the lucky owners of a next-gen console to get their hands on the revised and corrected version - and always damn 90s - of what have been without many doubts the best arcade skateboard titles ever.
For an in-depth analysis of what this modern transposition of the first two chapters of the Tony Hawk's Pro Skater series offers, we refer you to our previous review, while today we will focus on the PS5 / XSX version developed by the Beenox satellite studio.
Hey Tony, you look rejuvenated!
Available from March 26 in a stand-alone version or as an update (free for those who own the Digital Deluxe Edition or priced at € 10 for all others), Tony Hawk's Pro Skater 1 + 2 brings a series of new features that should - on the card at least - dramatically improve the gaming experience but that ultimately boil down to being a nice but not essential addition.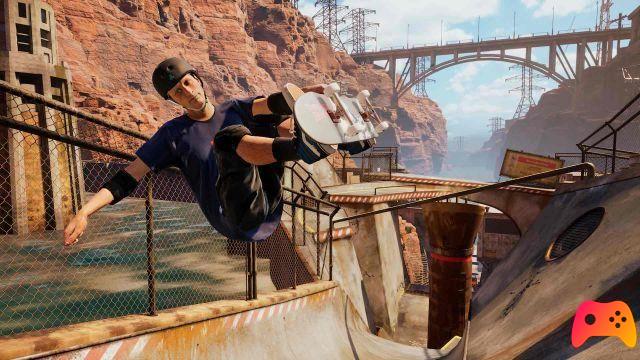 Let's start from the fact that we cannot fail to appreciate (at least for those of you who have an Ultra HD television - Tony Hawk's Pro Skater 1 + 2) in its default graphics mode, which offers a native resolution at 4K on both next-gen consoles. Apart from that graphically speaking, not much has changed: the game objectively has an excellent visual rendering now as it did on PlayStation 4.
It is noticeable however generally improved lighting (especially in the night levels like that of New York in THPS 2 or even the very first Warehouse of THPS 1) and also sharper and sharper shadows. Even the frame-rate is set at 60 FPS as in the original and turns out to be more stable than before: nothing that makes you cry a miracle but we can still define them as appreciable improvements. Given the frenzy of the game, it is a very welcome addition to the 120 support Hz (sacrificing the resolution), but obviously dedicated only to those who own a latest-class TV.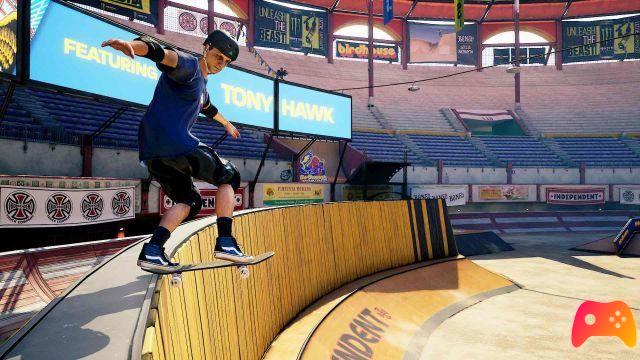 That said, Tony Hawk's Pro Skater 1 + 2 looks good on PlayStation 5 and Xbox Series X, mainly due to the work done by Vicarious Visions at the time of the PS4 / X1 version.
Not only the eye wants its part
We were also little surprised by Tony Hawk's Pro Skater 5 + 1 support for PlayStation 2's signature features: aside from 3D spatial audio (spectacular as long as you have headphones or a compatible system), the game supports adaptive triggers. DualSense, however, we did not notice great improvements or increase in immersion thanks to the vibration as was the case for example in the Control Ultimate Edition. Even the Cards with objectives and guides that are in the dashboard are not as accurate as one might expect.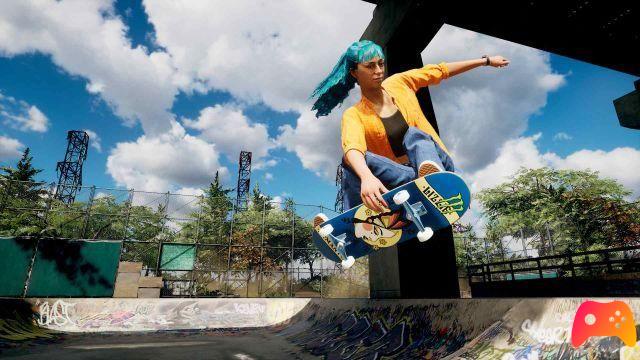 What really makes the difference are the uploads: especially in some levels they will be almost instant and definitely improved from those of the last gen version. This is really an important factor for a game that makes trial and error its backbone and the real reason to push you to a game. upgrade that for what it offers could be free for everyone, honestly.
It was breaking before, it was breaking now
Tony Hawk's Pro Skater 1 + 2 - even if it can be frustrating at times for those who don't take the time to learn (and fall) many times - it remains a real show and the next gen version doesn't change that fact, quite the contrary. What we can't say, however, is that the upgrade is decisive and makes the PlayStation 5 and Xbox Series X versions unmissable, and some people have also reported crashing problems in these versions.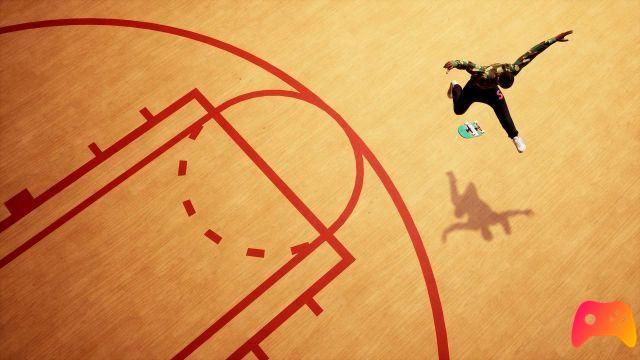 Having said that, the purchase remains more than recommended for one of the best remakes of all time: a product that screams nostalgia for those who have already stripped it at the time of the Monster Factory and Tickle, and at the same time offers hours of fun - very arcade - to those approaching it for the first time today. This next-gen port does its job discreetly and is certainly preferred by those who already own a PS5 or XSX, although it offers improvements that are not marked enough to make you wait to get your hands on a new console to play it for the first time.
► Tony Hawk's Pro Skater 1 + 2 is a Simulation-Sport game developed by Vicarious Visions and published by Activision for PC, PlayStation 4, Xbox One, PlayStation 5 and Xbox Series X, the video game was released on 04/09/2020
Version for PlayStation 5 from 26/03/2021
Version for Xbox Series X from 26/03/2021