The leading company in the sector of digital lifestyle accessories Trust wanted to offer a perfect combination of devices to create a versatile gaming station suitable for every need.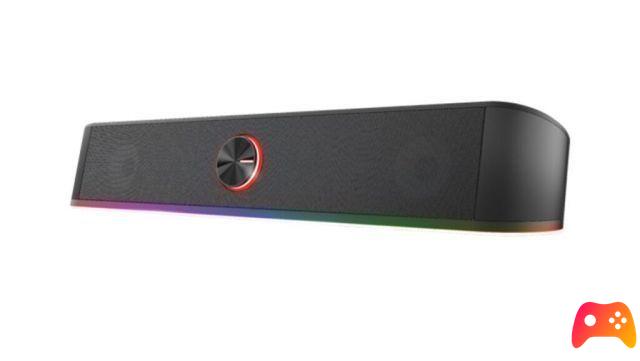 First among the accessories of the line recommended by the company is the Soundbar RGB LED GXT 619 Thorne. Making it perfect for even the most avid gamer is its ability to combine quality audio performance, guaranteed by 2.0 stereo speakers with 12W peak power and a versatile, compact and space-saving design. The GXT 619 also simplifies the gaming experience with six lighting modes, an illuminated front knob designed to conveniently manage volume, easy power and headphone connection, and universal connections, all for the price of 39,99 euro.
Worried that your gaming sessions could cause your laptop to get too hot? Don't worry, thanks to Trust GXT 1126 Aura RGB Illuminated Cooling Base! The latter has a 200 mm fan with adjustable speed in two modes: performing or silent. Aura also improves ergonomics, giving you the ability to lift the laptop up to 210mm in height and choose from four different tilt stages. Finally, from the point of view of design, the base will be able to count on a contemporary style and adjustable lighting in five color modes. This useful accessory can be purchased at the price of 49,99 euro.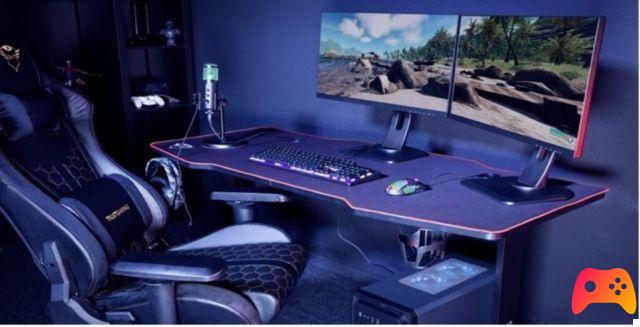 Last accessory of the line recommended by Trust for the perfect gaming station is the desk GXT 1175 Imperius. Thanks to its impressive dimensions (140 × 66 cm), the station guarantees maximum freedom of movement even with two monitors, all in conjunction with the great solidity guaranteed by the steel frame and adjustable feet. The horizontal surface, entirely covered by a large mouse pad, is optimized for the sensitivity and sensors of each controller, equipped with a headphone holder and cup holder, and has a perfect cable management system to keep them always in order. The GXT 1175 Imperius desk can be purchased on the webshop Amazon of the company at the price of 239,99 €.