AGON's new monitors are perfect for those who love simual titles
AOC is relaunching its portfolio of gaming products: from monitors, headphones, mechanical keyboards, mice, mouse pads and more. These products are designed for players of all levels and are branded AGON by AOC.
Recently announced, the first category AOC GAMING redefines the needs of digital adventurers. Now, the series of monitors and peripherals AGON make up an ecosystem of compatible products for an extremely engaging and elegant gaming atmosphere, able to satisfy demanding and competitive players.
Made for heroes
In the category of PC gaming, the heroes are the competitive and tough gamers, streamers and content creators who manage to combine individual talent and teamwork to become the best and show what can be achieved with suitable tools. The AGON series (the word Agon in ancient Greek means "competition") is definitely the perfect companion to satisfy their needs.
For this, the first models of the new AGON series are two curved and super wide screens worthy of a hero: theAG493UCX2 49 ″ (124,5 cm), with an incredible refresh rate of 165 Hz, and theAG493QCX 49 ″ with a 144 Hz refresh rate.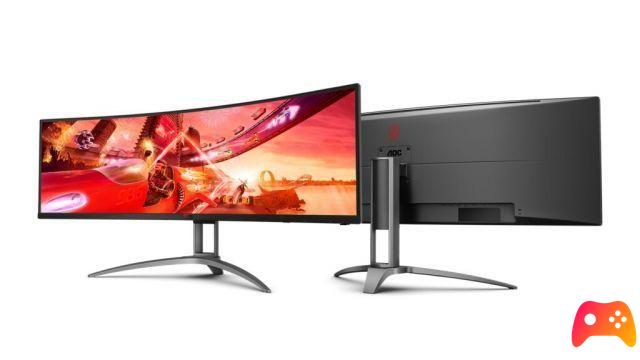 Thanks to their 32: 9 aspect ratio, the AG493UCX2 is able to virtually combine two 27 "QHD displays into a single DQHD (5120 x 1440) resolution panel, while the AG493QCX combines two 27" Full HD displays with resolution DFHD (3840 × 1080). Both monitors use VA panels for deep blacks, rich colors and a high contrast ratio for stunning images, supported by DisplayHDR 400 technology with VESA certification.
Great results require great ambitions
"Our previous AGON series continues to be the go-to brand for the most passionate gamers. The 49 "AGON models are particularly popular with simulation and racing enthusiasts, as well as remote workers and content creators. Thanks to higher refresh rates and an increasing number of games that support 32: 9 format, players can enjoy an immersive experience in even more game categories, such as FPS or MOBA "
He has declared César Reyes Acosta, Gaming Product Manager / IT Accessories & Touch Monitors Team Leader at AOC Europe.
More to see, more to work out
The AGON AG493UCX2 49 ″ monitor It features a super wide 32: 9 VA panel and a borderless design, which, with its futuristic curve, looks like it has stepped out of a sci-fi spaceship. The 1800R curvature gently envelops the user and fills their peripheral vision, like an augmented reality set placed on the desk, with no obstacles in the center of the display.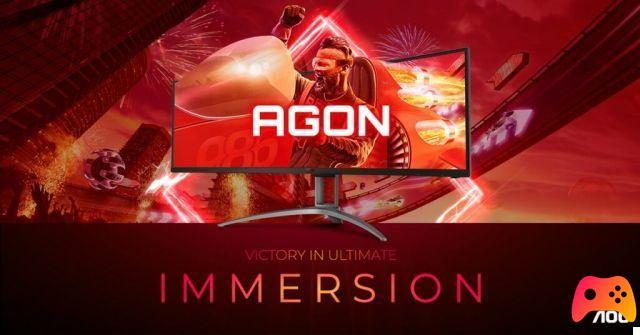 In driving simulation games, large displays and super wide like the AG493UCX2 elevate the player's situational awareness, showing a larger picture of the game world, which allows you to better visualize the scale in your mind for a perfect corner entry to win. Or, in flight simulation titles, this additional screen space makes viewing small dials, gauges, visual references and charts easier. While the AG493UCX2 excels in first-person games, the additional space brings benefits in all types of video games, from RTS games, where players can see their home base and frontier simultaneously, to MMOs with many active interactions. at the same time.
Despite its rather large size, the AG493UCX2 is as fast and responsive as its closest cousins. Thanks to his 165 Hz refresh rate e at 1 ms MPRT response time (4 ms GtG), this screen gets the adrenaline pumping during competitions. Content creators or streamers can connect two PCs (a streaming PC / work PC and a gaming PC) and control them with a set of peripherals thanks to the built-in KVM switch and USB-C connection, which can transfer video and power a laptop up to 65W simultaneously. It is as much a productivity machine as it is a dive machine.
Simulation a real adrenaline rush
L'AGON AG493QCX 49 ″ is similar to its brother, but with a Full HD resolution; the AG493UCX2 model instead has a QHD resolution. In a full sim setup with a reasonable distance from the monitor, the AG493QCX offers great engagement, and unlike its QHD sibling, the lower resolution is less expensive for the GPU, reducing the total system cost.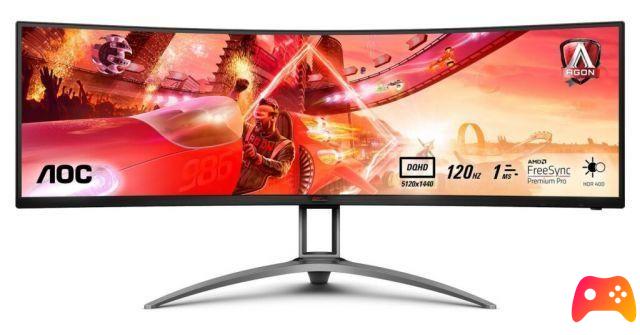 With a similar 49 ″ VA panel, the AG3840QCX's 1080 x 493 resolution has a update frequency to 144 Hz for lightning-fast images, with a response time of 4 ms GtG e 1 ms MPRT, which guarantees a gaming experience with as little ghosting as possible. Both monitors include Picture-by-Picture mode to simultaneously connect a work laptop and a desktop (to its 2 HDMI 2.0 or 2x DisplayPort 1.2 inputs) to view both desktops, side by side. While the AG493UCX2 also offers a USB-C input, both have a built-in 3-port USB hub to allow for easy connection of peripherals.
Packed with features
To eliminate stutter and tearing, both models support Adaptive-Sync. They are certified with VESA DisplayHDR 400, which decodes and displays a high dynamic range for more vivid colors (89% AdobeRGB, 91% DCI-P3 and 120% sRGB gamut coverage for AG493UCX2), suitable for content creation. To compete on all fronts, both models feature massive and sturdy metal stands with 100mm height and tilt and swivel adjustments and two 5W speakers which create a rich stereo sound.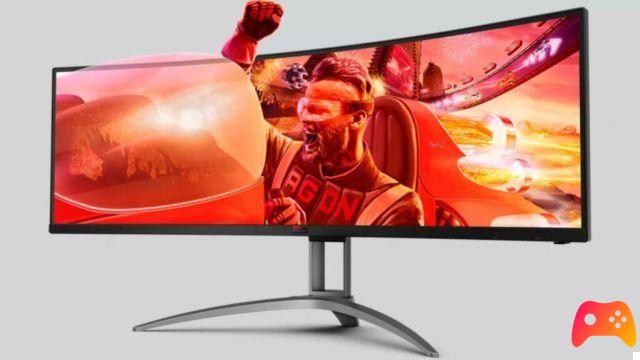 To make OSD adjustments or select various game modes and game-specific functions, users can use the built-in buttons, the remote control included or the AOC G-Menu software. The first models of the new AGON series, l'AG493UCX2 from 49 "and theAG493QCX, will be available from September 2021 at recommended prices of 1199 € and 949 € respectively.