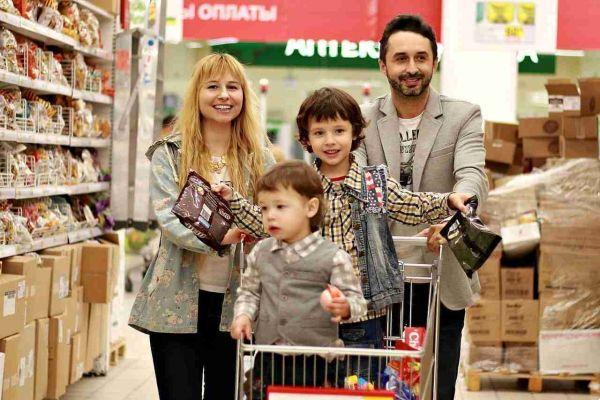 Are you looking for an app that helps you save on shopping by offering you information on promotions and affordable prices on a daily basis? We think these are the best shopping savings apps you can use.
App to save on shopping
WhereConvenes: Offers and Shops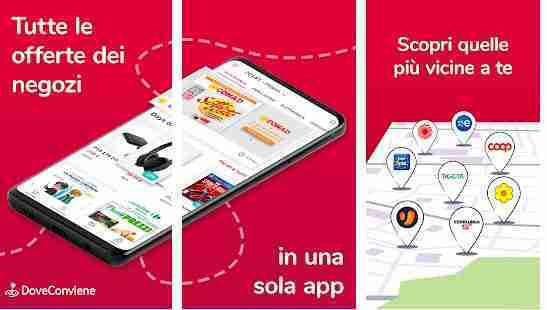 DoveConveni is the app to find all the best offers around you. Browse the flyers and discover all the products on offer. Join the 30 million people around the world who use DoveConveni to consult promos and find the latest discounts.
Browse all flyers near you and stay updated on Mediaworld, Unieuro, Trony, Euronics, Esselunga, Conad, Lidl, Leroy Merlin, Mondo Convenienza offers and many more. Flyers, Promos, Coupons, Discounts: everything you need for smart shopping in one app. From today, in addition to browsing the classic flyer, you can easily find the individual products on offer and read all the features.
On DoveConveni you can store the loyalty cards of your favorite stores such as Mediaworld, Unieuro, Trony, Esselunga, Conad, Mondo Convenienza, IN'S or PAM.
Thanks to the integration with CARDplus, you will be able to use your loyalty cards in a practical and fast way and always carry them with you.
Download now on Android, iOS.
PromoHere
Do you want to browse flyers, catalogs and offers from stores in your area? Do you want to save up to 30%? Do you want to consult the flyers in the shop even without an internet connection?
PROMOQUI IS THE ONLY APP WITH A SEARCH ENGINE FOR LOCAL OFFERS FROM STORES NEAR YOU!
You will find flyers, promotions, local offers and coupons from hyper supermarkets or electronics stores, as well as home improvement or furniture, clothing, toys, childhood, travel, animals, sports, health and wellness, motors.
Once you have entered your location, the app will only show you the promos and offers valid in the shops in your area.
Download now on Android, iOS.
Find prices
Trovaprezzo.com allows you to compare 18.000.000 offers from more than 3.000 online shops, including Amazon, eBay, Decathlon, Canon and Bonprix.
Over 18.000.000 offers from 3.000 secure online stores in over 500 product categories.
MediaWorld flyers, Unieuro flyers and Euronics flyers are just some of the main flyers from the best electronics chains that you can compare with our offers.
Download now on Android / iOS.
Easy Flyer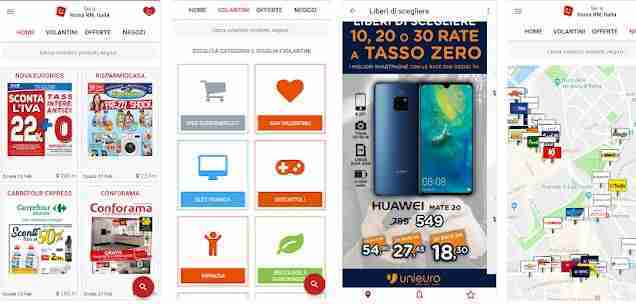 In the Flyers section of the App you will find flyers and catalogs of electronics, supermarkets, discount stores, home and personal care, DIY, furniture, childhood and many others; in the Shops section you will find the geo-localized points of sale, in the Offers section you can compare the offers of the flyers to find the lowest price. Finally, to be notified every time a new flyer or catalog of your favorite store comes out, just enable notifications on the App.
Download now on Android / iOS.
Tiendeo - Offers and Flyers
Tiendeo is the most popular app among consumers who want to consult flyers and offers from stores in their area. Present in over 44 countries, over 10 million users use it every day to save on their purchases.
Download now on Android / iOS.
Groupon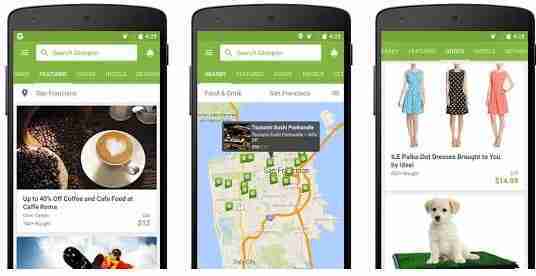 Groupon is the perfect application to discover the best deals in your city. It will give you instant access to offers of up to 70% off all over Spain and in more than 500 cities around the world!
Every day they offer interesting and unmissable discounts on the best things to do, see and eat in your city.
Download now on Android / iOS