Not only iPhone 13: the other big news awaited at the Apple event on September 14 was the new version of the apple watch. Apple Watch Series 7 looked different from the numerous renders leaked in the past few months, but no less interesting. What Apple has presented is a further soft redesign of the round lines of the previous models - the style adopted by Apple Watch 4 onwards - with a series of improvements that have allowed, in the face of an additional mm in the size of the dial, to have 20% more screen available than the previous Apple Watch Series 6.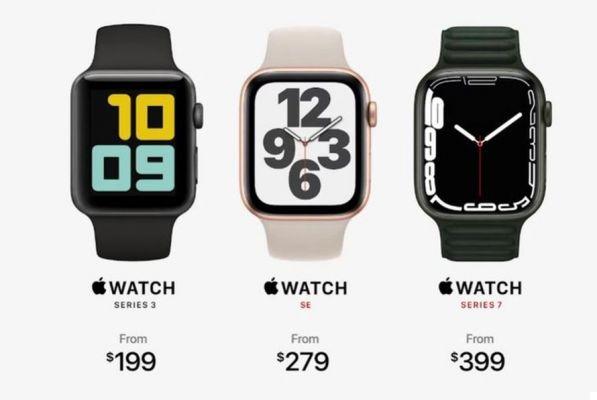 As you can see from the image above, the new screen of Apple Watch Series 7 will allow users to benefit from Watchfaces even more detailed and graphically beautiful to see. Apple also reports how the use of the device will significantly improve thanks to the possibility of displaying more text on the screen, as well as that of being able to use a swipe qwerty keyboard directly on the wearable screen.
Then, as stated by Apple, also all the main features of the Apple Watch have been improved: on Series 7 charging will be 30% faster, the always on screen will be 70% brighter in direct sunlight. The charger will be with USB-C connector and 8 minutes of charging will be enough to bring the remaining autonomy to 8 hours and guarantee sleep monitoring throughout the night.. With full charge, the total declared autonomy of the Watch is instead of 18 hours.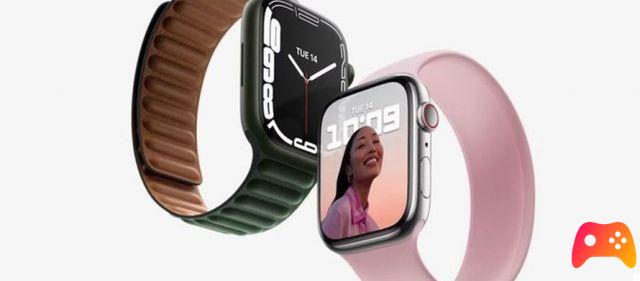 It will start at $ 399 for the cheaper version in aluminum with a 41mm dial, while going up the price you will have the version with a 45mm dial and models with a steel case. The partnerships with Nike and Hermes are confirmed for this year as well, offering models with customized strap and watchface.