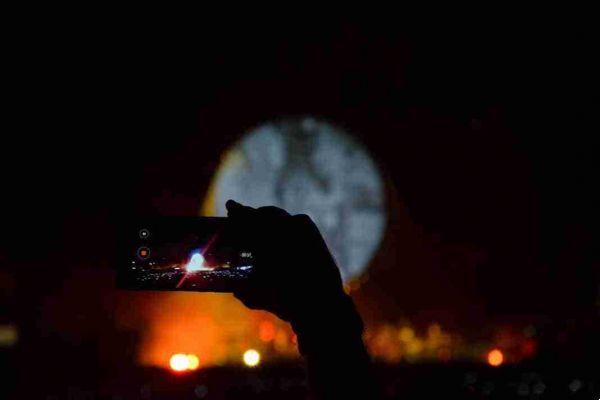 Applications for making videos on Android and iPhone. How to create and edit custom videos with your smartphone.
Are you looking for applications to make free videos and edit them professionally with your Android smartphone or iPhone and you don't know which ones are the best to use?
In this article we will show you the best applications for making videos and editing them directly from your Android or iOS device.
Applications for making videos
Magisto (Android/iOS)
Magisto app is available for free for Android and iOS for those who want to create short montages of photos and videos, with background music.
Magisto helps transform life's moments into unforgettable minifilms — special effects and music are integrated — with just one click. Don't miss the chance to share your best moments ...
KineMaster (Android)
https://youtu.be/Sy__lgxyBrA
KineMaster is one of the app to create videos most complete that you can find on Android. ineMaster is the only full-featured professional video editor for Android, supporting multilevel video, image and text, as well as precise trimming and trimming, multiple audio, volume envelope, LUT color filters and more.
Even for professionals and amateurs, KineMaster offers an unprecedented level of control over the mobile editing process, and for artists and educators, the writing layers allow you to draw directly on the video.
iMovie (iOS)

iMovie is a very famous video editing software produced by Apple and can be downloaded for free.
With its streamlined design and intuitive Multi-Touch gestures, iMovie lets you enjoy your videos and tell stories like never before. Browse your video library, share your favorite moments, create beautiful movies and watch them on all your devices in iMovie Theater. And with the iMovie extension, making every video more memorable is fast and fun, right from the Photos app.
Adobe Premiere Clip
https://youtu.be/hbExP2iAgyY
Adobe Premiere available for Android and iOS
Premiere Clip is a free video editor that lets you quickly and enjoyably make quality videos that are easily shareable or open in Adobe Premiere Pro CC for finishing touches.
Just choose a soundtrack and select the desired speed and Clip will synchronize the images to the rhythm of the music. The video can be shared instantly or moved to the Freeform editor for further customization with great editing features.
Quik - GoPro Video Editor for photos with music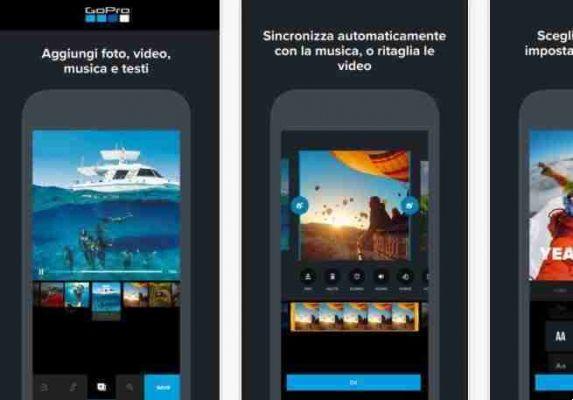 Quik - GoPro Video Editor for Photos with Music is one of the app to create videos most popular on iOS. Create great videos with just a few taps. Choose your favorite photos and videos and let Quik do the magic of him: in seconds, Quik analyzes your footage to identify the important moments, add beautiful effects and transitions and synchronize everything to the beat of the music. You can customize your story with lyrics, music and more to easily share it with friends. Editing has never been so fast… and fun!
CyberLink PowerDirector (Android)
CyberLink PowerDirector It allows you to edit and edit videos in a very simple way and includes a lot of interesting features.
CyberLink now brings the best of award-winning PowerDirector from PC to Android phones and tablets! The most powerful consumer video editing software on the market, PowerDirector, allows you to create great captivating videos wherever you are. Import and edit movies, add effects and titles, and export HD video quality directly to Facebook and YouTube.
Thanks to PowerDirector's easy-to-use timeline interface, you can quickly create professional videos, full of effects, with just a few simple taps of your fingers. Select and import multiple videos by dragging them into PowerDirector, and cut, trim and add effects to your liking via the timeline, faster than ever.
Pinnacle Studio Pro (iOS)

Pinnacle Studio Pro is one of the best iMovie alternatives for iOS.
perfect for mobile journalists and creative directors! With Pinnacle® Studio Pro you can now create professional movies on your touch screen. Our industry-leading video editing technology is now available in an easy-to-use app that lets you edit video, audio and photos at the speed of your creativity.
Quickly organize clips on the Storyboard, make precision edits with the Timeline and add high-quality transitions, effects and soundtracks. Take advantage of HD output support and share your movies directly to YouTube, Facebook, Box and many other sites or export your project to Pinnacle® Studio for PC to continue editing with even more advanced tools.