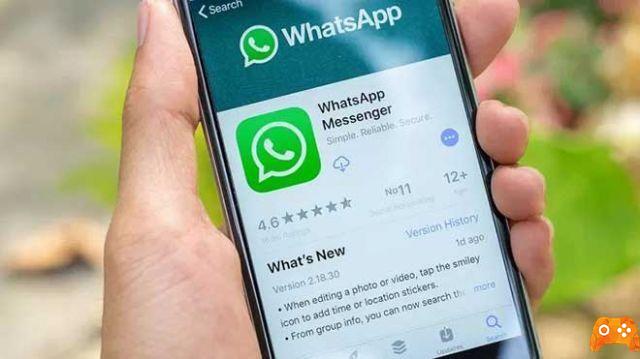 In this tutorial we will see how to backup Whatsapp in all possible ways for Android and iOS.The WhatsApp app is an incredibly popular chat service used by people all over the world for both personal and business conversations.
Unlike competing apps that store a user's chat history in the cloud, WhatsApp chats are saved locally on the device in use. While this increases data security, it also means that you need to be very careful and backup your chats and messages on Whatsapp very frequently.
A WhatsApp backup can also be used to restore WhatsApp backups to a new device, in case you bought a new smartphone and don't want to lose anything.
WhatsApp conversations are protected by end-to-end encryption while inside the WhatsApp app but, once backed up to an external device, service or other app, the chat contents lose their encryption and are vulnerable to the usual hacks or computer viruses.
Here's what you need to know about iPhone, Android, Windows and Web WhatsApp backup.
How to backup Android and iPhone WhatsApp
You can save Whatsapp conversations from the WhatsApp app using Apple's iCloud service on iPhone or Google Drive if you have an Android smartphone. The process for backing up WhatsApp messages is identical for both mobile operating systems.
Using iCloud or Google Drive is mandatory as WhatsApp does not back up conversations to its servers. These third party solutions are required.
WhatsApp message backup is typically set up to automatically back up your chats in the background on a monthly basis, but you can also manually perform a backup whenever you want. Here's how to do it.
Open the WhatsApp app on your iPhone or Android and tap Settings.
Toccata Chat.
Toccata Chat backup.
Toccata Back up now if you use an iPhone or backup if on android. A copy of the entire WhatsApp chat history will be saved in a ZIP file and uploaded to the linked cloud service. The backup time may vary depending on the number of chat messages on your device and the speed of your Internet connection.
To adjust the frequency of automatic backups, you can choose Automatic backup and touch Daily, Weekly o Monthly. You can also select Off if you want to completely disable automatic chat backups.
How to save WhatsApp chats?
If you only want to backup Whatsapp conversations, of a single chat, user or group, the WhatsApp apps for Android and iPhone support both options to send an entire chat thread to yourself or anyone who wants a copy via an email. either a messaging app or through a cloud service like Dropbox.
Open the WhatsApp app on your smartphone and go to the chat you want to export.
On iPhone: Tap the contact's name at the top of the screen. Don't touch the photo. On Android: Tap the icon that looks like three dots to open a menu, then tap Other.
Toccata Export chats.
Toccata Attach multimedia files if you want to export chat photos and videos along with the text or tap Without media files to simply save messages.
On iPhone, you'll be able to send exported chat history via a variety of installed messaging or cloud storage apps. Tap your favorite service to export chat history to that app.
On Android, the exported data will automatically be attached to an email that you can send to yourself or someone else.
Can I make a WhatsApp backup on PC?
Unfortunately, it is not possible to backup or export chats to the Windows WhatsApp app, but this is no cause for alarm as the Windows version is essentially just a mirror of your main WhatsApp account residing on your smartphone.
The WhatsApp chat history on the desktop should be identical to the one on your iPhone or Android smartphone as they sync data in real time.
So, to backup Whatsapp messages, of what you see on your computer screen, all you need to do is backup the chat on the connected smartphone which is synchronized with the account in use in the Windows app.
Is it possible to backup WhatsApp messages on the web?
The web version of WhatsApp, available in most internet browsers, works similar to the Windows app and only allows you to log into an account linked to a smartphone.
As with the Windows WhatsApp app, to update a WhatsApp chat history from the web, you will need to create a backup via the associated Android smartphone or iPhone.
Further Reading:
How to recover deleted WhatsApp messages
How to restore WhatsApp backup on Android
How to recover deleted WhatsApp messages and photos from iPhone
WhatsApp warns: if you don't use the official application, your account will be banned
How to transfer WhatsApp from Android to iPhone