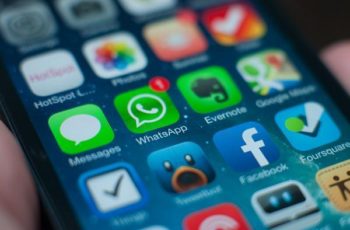 There are many features on WhatsApp that allow us to stay in touch with our friends, one of the best is the ability to make calls. Many many people use this option to not waste their mobile plan minutes.
A very easy to use, high quality function and also allows you to call people from other countries, due to this new feature, now we all have a new need or need, and that is to know how to record a Whatsapp call.
Unfortunately the application itself does not yet offer this possibility, but don't worry, there are many applications available that do it without problems.
Just follow our simple step-by-step guide to record Whatsapp calls on an iPhone or Android smartphone.
How to Record WhatsApp Calls on Android and iPhone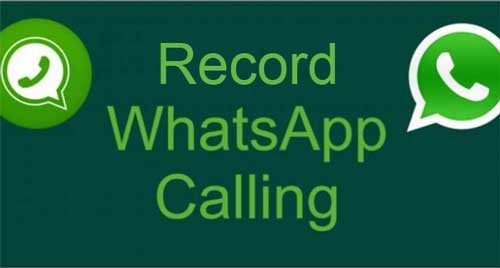 How to Record WhatsApp Calls on Android and iPhone
How to Record WhatsApp Calls on iPhone
To record a Whatsapp call on an iPhone, you need to be jailbroken.
Here are the steps:
Open Cydia on your jailbroken iPhone. Then look for Watusi. It could be found in the BigBoss repo, the largest source of cydia, costs $ 1,99.
After installation, open WhatsApp.
Then hit the "Settings" button.
Then click on "Watusi Preferences".
There you will find the Record Calls option.
Now activate the option.
That's all. Your calls will be recorded. Just make a call. Then tap on the recent tab. You can find your recorded calls in the recordings tab.
How to record a WhatsApp call on Android
To save a Whatsapp call on Android, simply install a free app from the Google Play Store. Root access is not required for this application. Simply follow the steps given here.
Download the "Real Call Recorder" app from the Google Play Store.
Complete the installation.
Now open the application from the menu of your mobile.
Next, tap on the WhatsApp icon to activate the option.
Now close the "Real Call Recorder" app.
Then open Whatsapp and make a call.
It will be saved automatically.
If you want to listen to what you have recorded, open the "Real Call Recorder" application and tap on the "Recordings list".
There you can find the saved files. You can share the file by tapping the share icon.
Real Call Recorder allows you to record WhatsApp, Viber calls, save Skype calls, record regular phone calls and record Facebook calls.
Whatsapp on tablet how to install
Many of you have asked us how it is possible to install WhatsApp on a tablet. There are two different methods to use WhatsApp on a tablet: via WhatsApp Web or by installing the original application. We explain how to do with these two methods read the article below. Whatsapp on tablet how to install
We just finished talking about how to record WhatsApp calls on Android and iPhone. We hope this guide will help you. If you have any problems, please let us know in the comment section, we will help you solve it.
source
Further Reading:
How to record a call on Android
How to record a phone call on iPhone
Record Android phone calls, the best apps
How to make WhatsApp calls using the Google Assistant
How to record WhatsApp video calls