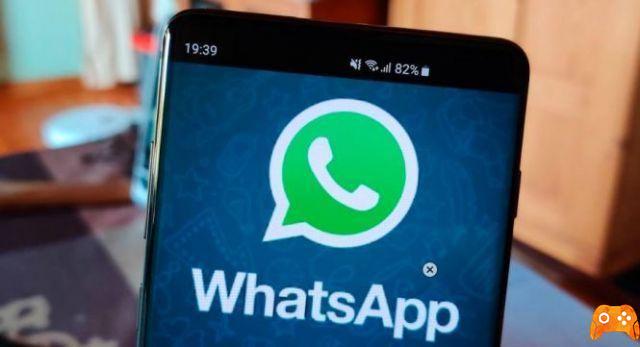 What to do if WhatsApp does not show notifications on Android. If WhatsApp has stopped showing notifications on your Android phone, try some of these solutions to get them working again. Notifications are an essential part of an Android phone, as they inform us about what is happening on our phone.
In addition, we find notifications from applications such as WhatsApp very useful, which allow us to see when we receive a message from any of our contacts. Although there are times when these notifications malfunction (arrive late or make no sound) or are often not shown.
The notifications are not arriving on our phone
You may have noticed that the WhatsApp notifications on Android are having problems, sometimes they don't arrive and they often arrive late. If you are having this problem on your phone, there are a number of solutions we can try.
What to do if WhatsApp does not show notifications on Android
1. Have you blocked WhatsApp notifications?
If WhatsApp isn't sending notifications on Android, one possible cause is that we have blocked or disabled notifications application on your phone. It may happen that we have mistakenly configured the phone settings by mistake, blocking notifications from Whatsapp. To check do the following:
Open your phone settings.
Go to applications.
Look for WhatsApp in the application list.
Enter the app.
Go to the Notifications section.
Verify that the "Allow notifications" option is enabled.
If not, turn this on and the app will show notifications again.
2. Are you using battery saver?
When we use the power saving mode on the phone, this affects many of the applications on the phone. Especially messaging or mail applications can have problems with notifications or synchronization, as in the case of WhatsApp. This battery saving mode may still be activated on your phone, which prevents such notifications from being issued on the phone. To check do the following:
Open your phone settings.
Go to the battery tab.
Look for the Battery Saver option.
Check if it is active.
If one of the modes is active, proceed with deactivation.
3. What to do if WhatsApp does not show notifications on Android, the fault of the updates
Upgrading to a new version of an application it can sometimes cause problems, even in the case of the messaging application. Therefore, it is important to see if this WhatsApp notification problem started after updating the application to a new version. In this case, you can try to go back to a previous version of the application so that the notifications work again.
It could also be the other way around, which you have to update WhatsApp to a new version in so that application notifications work normally again. There are times when an old version of the application starts having problems with the operating system, but when you update to the new version, everything gets fixed. Check the Play Store if an update is available, and if so, proceed with the update.
4. Restart your phone
If the problem with WhatsApp notifications is temporary, it happened suddenly, it could simply be a phone or process error. When one of these errors occurs, you can try to restart the phone and see if after restart the notifications work again, and check if Whatsapp shows you the notifications.
5. Is Do Not Disturb mode enabled?
Do not disturb mode blocks notifications of all or most of the applications on Android (depending on the chosen configuration) and usually WhatsApp is also blocked. You may have activated this mode on your phone, because you did not want to receive notifications for a while, but you did not schedule the time when it was supposed to deactivate, you had to do it manually but you forgot about it. Check if this Do Not Disturb mode is still active on your phone like this:
Open your phone settings.
Go to sounds (other phones may have a different section).
Look for the Do Not Disturb option.
Enters.
Check if it is activated or not.
If it is enabled, disable it.
6. Is data backup enabled?
As for the Economy mode battery, the Data Saver mode may limit the operation of some applications. This mode focuses on reducing data consumption. One of the consequences of use is that some applications stop running in the background, to reduce the consumption of mobile data. This means that an application like WhatsApp cannot send its notifications normally. Check if this option does not show Whatsapp notifications on your Android phone:
Open your phone settings.
Go to networks and connections.
Go to the data used.
Look for the Data Saver option.
Enters.
Check if it is activated.
If you want to use that option, you can add an exception for WhatsApp or you can disable it completely.
7. WhatsApp doesn't show notifications on Android, check background operations
Another aspect to consider, related to data or battery saving, is to check if this application it can run in the background. There are times when we limit the operation of background applications on Android, to avoid draining the battery or data, although this affects its operation.
This is the case with WhatsApp notifications, which may stop working by activating this option on your phone. Check if you have restricted the background operations of the application, which should be done like this:
Open your phone settings.
Go to applications
Look for the Battery Optimization section (name may vary).
Click on View all applications.
Find the desired app (WhatsApp in this case).
Enter the app.
Click Don't allow.
Further Reading:
How to enlarge WhatsApp fonts
How to turn off notifications on Windows 10
Whatsapp notifications arrive late [Solved]
Notifications don't work on Xiaomi phones with MIUI
WhatsApp notifications don't work, 8 solutions