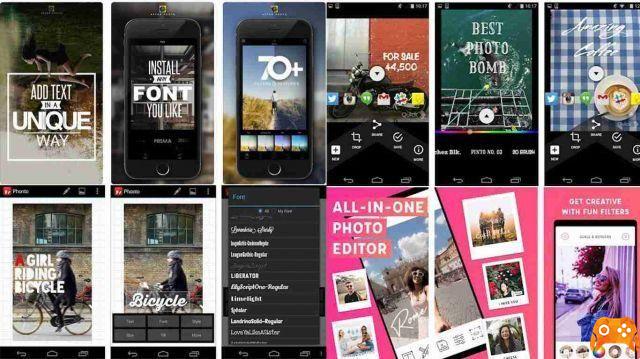 Best apps to add text to your photos. Sometimes your photos need a little more before they are shared on social media. Whether it's a quote, a funny phrase for your friends, or just a flash of creativity, the text overlay on your photo can have a better impact.
Best apps to add text to your photos
After Photo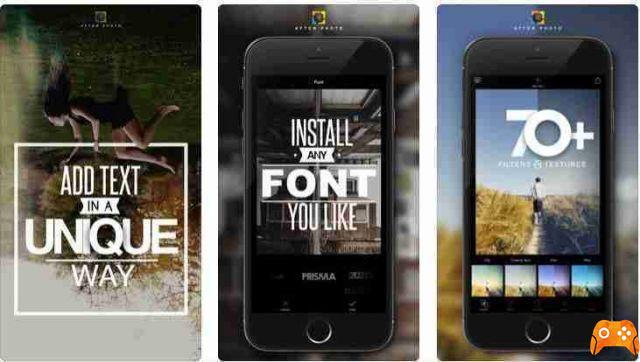 This easy to use app has loads of fonts available out of the box, no need to pay to unlock different styles. The app also offers some basic photo editing tools that allow you to customize the look of the text. The biggest drawback of After Photo is the fact that it is ad-supported. This means that during use you will be subjected to rather intrusive advertisements. Also, After Photo is only available for iOS.
Quick
Want to overlay text on your photos and don't have much time to waste? Quick (Android, iOS) lives up to its name. Simply enter your text and place it on your photo. You can then scroll through the available fonts and colors. Quick is simple and intuitive, allowing you to add text to your photos in no time. Unfortunately, while Quick is free to use, it does add a rather sizable watermark in the lower right corner of your photo.
Phonto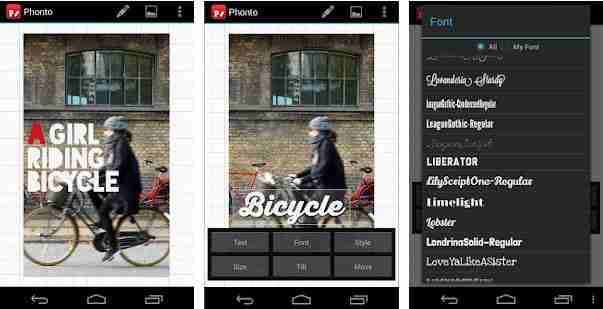 Phonto (Android, iOS) is a free and easy-to-use app that supports over 200 different fonts. What sets Phonto apart is the ability to install any font you want to use within the app.
PicLab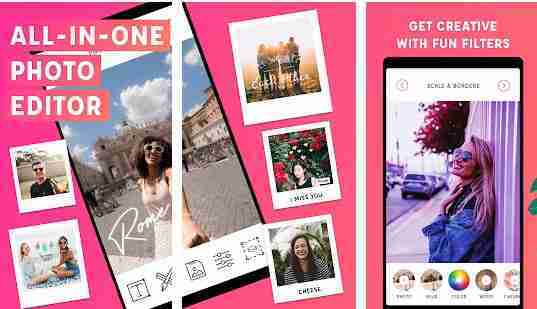 PicLab (Android, iOS) looks like a real photo editing app. It features filters, stickers, textures, patterns, and more to elevate your shots. On top of all that, PicLab has an extensive text overlay feature. The biggest advantage of PicLab over the others is the fact that it is possible to create image collages and then overlay text on them. Unfortunately, like Quick, PicLab adorns all your creations with a watermark. However, you can remove the watermark for a small one-time payment.
Candy Font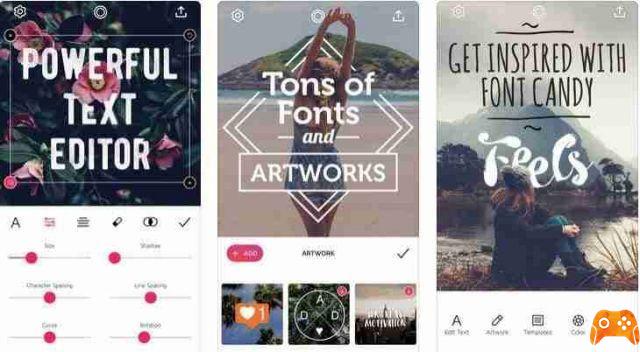 Font Candy (iOS) is another app that combines a whole range of photo editing tools into one package. Users will find filters, stickers and animations, but what we are concerned with are fonts. Font Candy doesn't boast the largest collection of fonts, but it does offer the ability to add shapes, symbols, and emojis to create more eye-catching compositions. Unfortunately, the app also adds a watermark that reads "Made with Font Candy". However, the watermark is quite small and is not overly intrusive.
Typorama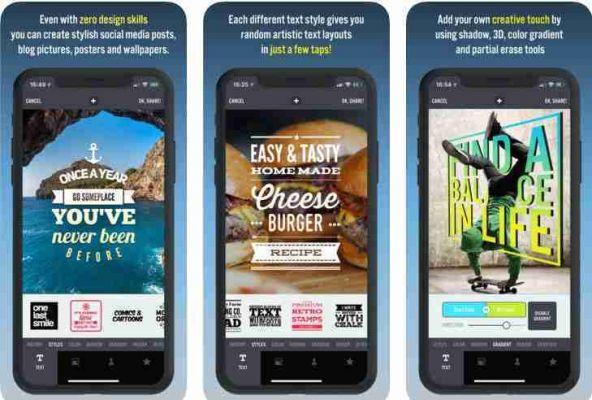 If you don't have the eye, or the time, for design, then Typorama is for you. This iOS-only app (sorry for Android users) "automatically" turns your photos and text into impressive typography designs. Users simply select a photo and enter their text. Typorama then creates complex text layouts with different fonts. Don't like what Typorama has in mind? Just tap to explore randomly generated designs to create unique images.
Word Swag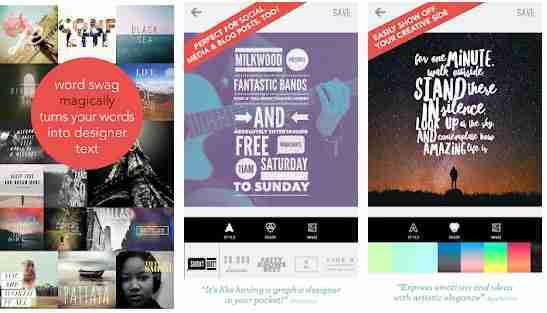 Don't have the time to take the perfect photo yourself? Word Swag (Android, iOS) in addition to a lot of different font styles also gives you access to hundreds of thousands of beautiful photos. Word Swag draws on the extensive photo library of Pixabay, one of the Internet's largest stock photo providers. Users are able to browse these photos to use in their graphic creations, for free. Unfortunately this app is paid.