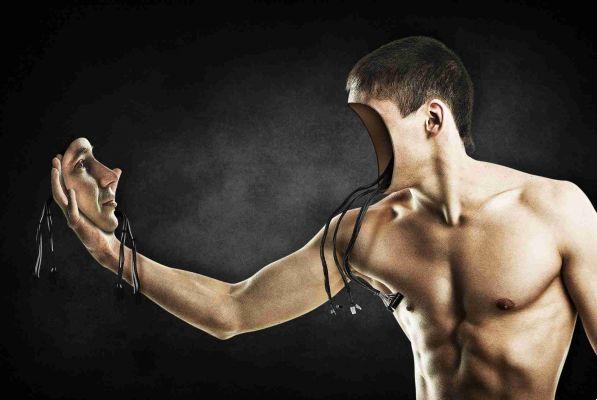 Face swapping apps have taken the virtual world by storm and understandably, because such apps can be extremely fun even if they sometimes veer towards the creepy. If you're curious to experiment with these apps yourself, read on, as we've covered a list of some of the best face swap apps for Android and iOS.
Best apps to change faces
Recover
Reface (Android | iOS) is a great face swap app that has tons of content to offer. It allows you to insert your face into almost everything from vintage movie posters and photographs to memes and GIFs. It's all done very realistically too, so you're sure to surprise your friends
All you need to do to start using the app is take a selfie and upload it. Ever wanted to see what you would look like with a wild African hairstyle? This app can satisfy your curiosity. The only problem is that Reface is only free for three days, after which you will have to pay if you want to continue using the app. The Pro version unlocks the ability to upload your videos, has no ads and has new content every day.
Snapchat
Snapchat (Android | iOS) is one of the original apps to offer this feature. The app is known for allowing you to layer various filters on your face while taking a selfie. To start using the face swap filter, you'll need to search for it using the magnifying glass icon located in the top left corner right next to your profile photo. Search for "face swap" and you will get various options to choose from.
The most popular (shown above), allows you to take a selfie with someone and instantly swap the two faces. The next in line uses any face photos you may have in your gallery and applies them to your face. It's a fun way to swap faces with friends who aren't in the same room as you or celebrities. If you want even more face filters, Snapchat offers a large collection that allows you to improve yourself.
Faceapp
FaceApp (Android | iOS) needs no introduction, but if it's your first time using it, you'll find that the app offers a rich collection of filters beyond the ones that have already made it famous.
This isn't a typical face swipe app in the sense that you swipe your face with another person's. Instead, FaceApp lets you get makeovers via filters. Basically it's like getting a new face, but not exactly. The app works its magic by using your selfies as a project so you can see how you would look with a beard, bangs or a different hair color. There is also a library of celebrity photos, so you can have some more fun.
Many of the filters, however, are locked behind a paywall, so to take full advantage of what the app has to offer, you'll need to swipe your card.
B612
B612 (Android | iOS) is mainly a filter and editing app that can help you take great selfies. It also comes with a face swap option which works quite well. To access it, you need to go to the "Effects" tab and tap on the FaceSwap icon. Unlike some of the apps in this post, however, this one works in real time, so you need to frame two people in the shot for this to work.
If you are looking for something more creative than that, we suggest you take one of the other options on this list. But if you just want to do a quick face swap with your friends for the giggles, this app might be just what you need. Additionally, the B612 includes a full beauty mode, which basically lets you sculpt and adjust your facial features however you like.
cupace
Cupace (Android) is an app with a more practical approach to face swapping. You can't choose from a library of preset filters, but you can create your own collage using the image gallery.
The app allows you to easily crop faces from photos, then paste them on top of other images. There is also a magnifying glass option, which allows you to cut images more precisely. Once you've made your creation, you can add a funny caption or sticker to enhance the comic effect.
face play
FacePlay (Android | iOS) is a cool app that lets you superimpose your face (or that of anyone you have a photo with, actually) on videos. The results are quite realistic and, at times, even creepy, to be honest. If you're curious to see how you would look in a geisha-inspired outfit, this is the app for you.
FacePlay comes with a three-day free trial, after which you'll need to upgrade to the paid version if you want to continue using it. If you decide to pay, you will have access to the app's full library of videos and it will also remove the ads. With a free account, you can only go through the exchange eight times a day, so if you want more, it's probably worth buying a subscription.
Jiggy
Jiggy (Android | iOS) is another easy to use app that puts your face in funny GIFs and stickers. Just upload some pictures of yourself, then browse Jiggy's gallery until you find a GIF you like.
Then, select a photo of yourself and use it on the GIF. That's it, you're done. The results are pretty hilarious, but Jiggy's library isn't that extensive compared to the other apps on this list, at least not at this point. The app also offers a paid subscription, which offers unlimited access and removes watermarks from GIFs and all annoying ads.
FaceMagic
FaceMagic (Android | iOS) is another app that allows you to swap your face in videos. It works much like the others on this list. You upload your selfies, then select which video (or photo) you want to paste your face into. The results are pretty good, even if close-ups are a bit of a tricky business. The app also includes a multiple swap feature so you can be in the same video with a friend or colleague.
Like the other apps on this list, you can use FaceMagic for free for up to three days, during which time you have access to a limited portion of the library. Once the trial period is up, you can upgrade to Pro and unlock access to everything, get unlimited exchanges, and remove watermarks and ads. The app has a rich database, so paying for the subscription might be something you want to do.
Reflect
This app (iOS) was also available for Android, but currently you can only find it in the Apple App Store. According to the creators of the app, Reflect doesn't just copy and paste a face from one image to another. Instead, his system analyzes a face and saves all the emotions on an individual, swapping the face with realistic precision.
Reflect includes a huge library of images where you can scroll through your face, including celebrity photos, artwork, movies, and memes. You'll have a lot of fun becoming everyone you've ever wanted, including the Mona Lisa, the Night King and many more.