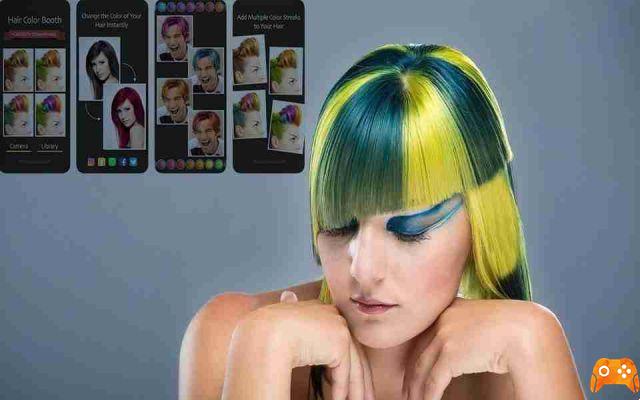 Best apps to change hair color in photos for iOS. There are tons of apps on the App Store that will help you try new colors on your hair so you can try out new looks and then decide if you want to really change it.
The best apps to change hair color
Hair color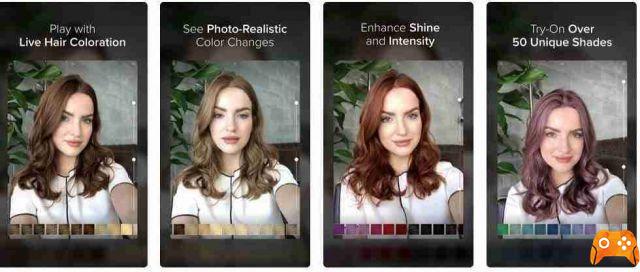 Hair Color is a fun little app that comes with a live selfie camera option that you can use to try out different hair colors in real time. Just launch the app, point to the camera and select a range of colors (more than 50 shades) to try out.
You can also increase or decrease the intensity and depth of the color using the vertical bars. It is surprising that there is no way to save images. But if that's what you want to do, take a screenshot. You can then share it with your friends and hairdressers to gather opinions.
Scarica Hair Color
Hair Color Changer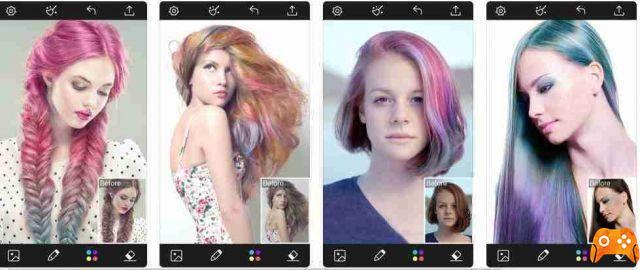 Do you want to try multiple colors at the same time or use different shades? Hair Color Changer gives you more control over the part of your hair that you can color. The app uses gestures to dye hair, move images, and zoom in / out.
Unlike Hair Color, you can click on a new photo or use an existing one from the gallery. Select the pencil icon and increase or decrease the size of the tip using the upper horizontal slider.
You can then start painting your hair with your fingers to see which color will do your look justice. You can also save your work in the Photos app.
The app is free but contains ads and comes with in-app purchases to unlock additional colors and shades.
Scarica Hair Color Changer
Hair Color Booth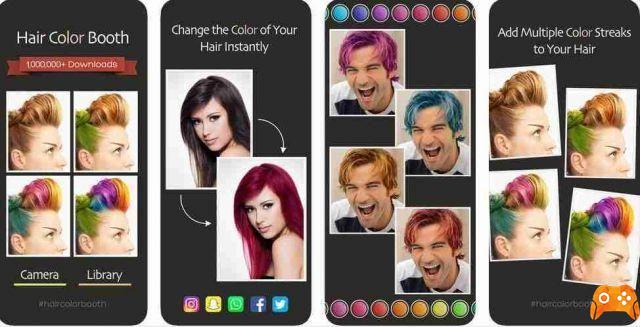 Hair Color Booth comes with similar options and user interface but with a wider palette for colors and shades. The app doesn't offer live view, so you'll have to work with selfies. You need to use your fingers and gestures to apply colors in strokes.
Similar to the Hair Color Changer app, you can adjust the strength and saturation of the strokes.
The app contains no ads but offers in-app purchases to access additional colors.
Scarica Hair Color Booth
Hair Style Salon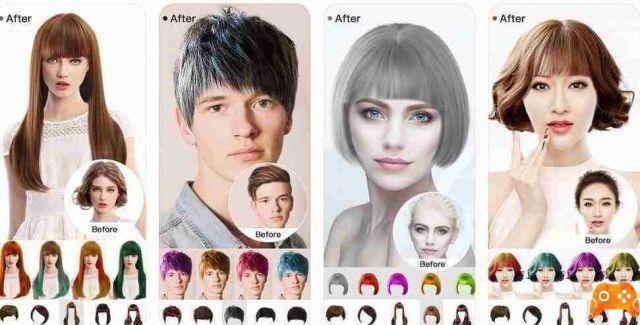 Decisions are hard to make, especially when it comes to your appearance. This is why Hair Style Salon comes with a voting system.
Choose a hairstyle, apply the color of your choice and put it to the vote. I recommend creating a profile to get the most out of the Hair Style Salon app.
There are several tabs to choose the hairstyles, the color and the grade. You will find categories such as long, short and curly. Once you have selected the relevant options, you can add color to the hair in the photo.
Instead of preset colors and shades, you can choose any color and mix and match different shades using the color picker (they call it IRIS). The color tool is free but if you want to try new hairstyles it will cost you.
It is one of the best iOS apps to change hair color and experiment with your appearance.
Scarica Hair Style Salon
Hairstyle Makeover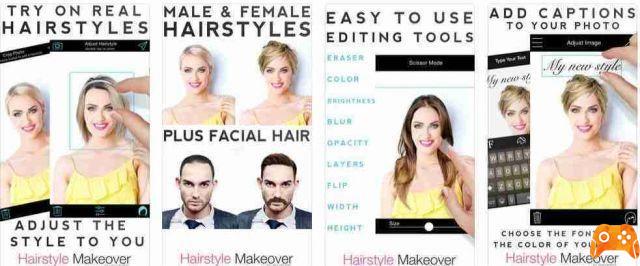 Hairstyle Makeover is the last app on the list that lets you take it one step further to control your look digitally.
There are many different hairstyles to choose from. You can experiment with your photo or choose one of the templates. Once you have selected your hairstyle and adjusted the size, you will see more options.
Here you can change the shade or tint of the hair color.
Scarica Hairstyle Makeover