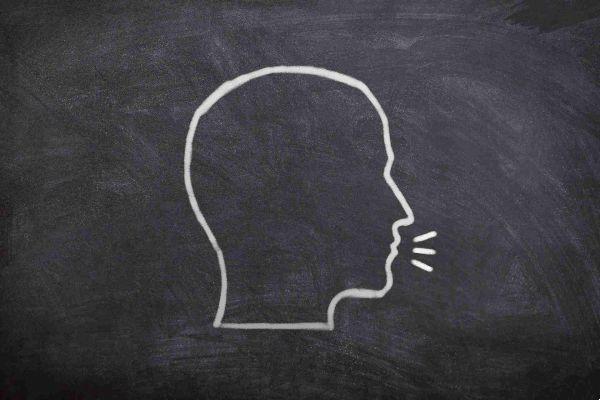 Here are the best voice changer apps for Android, ideal for a laugh with friends or even for professional projects.
Have you ever wanted to prank your friend with a different voice? Well, thanks to some excellent smartphone apps you can.
Voice changer app for Android
Here are the best voice changer apps for Android.
Squeak Voice Changer
Squeak Voice Changer is a simple app to quickly transform your voice into one of the many characters available.
Once you are ready, all you have to do is register yourself as you speak. Squeak Voice Changer will convert your speech into the character of your choice. The output is clean and accurate, but the time it takes will depend on the length of what you said.
After conversion, you can download the result as an audio file or share it directly on social networks. To use each character, however, you will have to pay. The free version of Squeak Voice Changer limits you to a couple of voices and features in-app announcements. Fortunately, there are no limits to the length of the audio.
Change the voice with effects
Voice changer with effects, this app includes tons of effects that you can apply to your audio recording. Instead of specific characters, it offers generic effects that you may be familiar with. These include Helium, which makes you look like you've inhaled gas, Deep Voice for fans of Batman, Drunk, Zombie, and many more.
You can export the output as an audio file or share it immediately on your social profiles. It also allows you to post a picture with sound on Facebook and even set it as your phone or notification ringtone. You can also create an entry from any text.
The app features a handy tab where you can browse your past recordings. While the free variant hosts a wide variety of voices, you can upgrade for more information and an ad-free experience.
Change voice
Voice Changer is largely identical to the previous app, but it has some notable differences that are worth discussing. It has a more modern and intuitive design. You'll notice this right away, especially in its transitions and button responses.
The process is the same, though. Record a voice, choose an effect and download the file. It allows you to create a custom filter where you can specifically change elements such as pitch and tempo.
You also have the option to crop the recording. You can share files and set them as your phone ringtone. Unfortunately, there is no way to update and remove the ads.
Narrator's Voice
Narrator's Voice is primarily a text-to-speech app to help you record a narration. It would be better to type what you want to say or import a text file containing the script. Once processed, Narrator voice lets you download or share the file.
The most notable feature of the app, however, is the built-in translation. Along with loads of different voices, you can select the output language, making Narrator voice perfect for videos or presentations. It is compatible with a wide range of languages, including Japanese, Portuguese, German and Italian.
There is also a multitude of characters to choose from. Narrator's Voice comes with Facebook integration, through which you can easily send recordings to your profile. While most of the features are free, if you want to get rid of the ads, you'll need to upgrade.
VoiceFX - Change your voice with special effects
VoiceFX is one of the coolest apps on this list. In addition to the usual tricks for changing the voice, VoiceFX brings some unique tools to the table. For one thing, it has a live feedback mode where it converts your voice as soon as you speak to it.
Additionally, there is a streaming option that allows you to live stream the output to a web browser or media player. VoiceFX does this via a custom URL and server. You just have to type in the address, then whatever you say to your phone will be broadcast in a different voice in real time.
Unlike the rest, you can even import existing audio files instead of recording a new one.
Voice recorder
Fed up with a boring voice? Want some funny voice recordings to surprise your circle of friends? Do you dream of having an elegant and charming singing voice? You just need a voice changer with voice changer effects to create your super voice right away.
With this voice recorder, you can easily experience the charm of different sound effects! Download to adjust custom sound parameters to enjoy the best sound quality and have a modified voice on call!