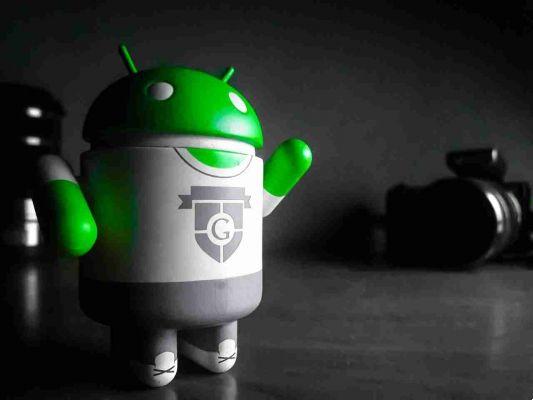 Do you need to download an APK on your Android device without the Google Play Store? Check out the best safe APK download sites.
Sometimes, an Android app you want to install is not available in the Google Play Store. This can happen for a variety of reasons - maybe it's geo-blocked, it might contain adult content, or the developer may have removed it.
But even when an app isn't available through the usual channels, you still have ways to install it on your device. You need to get a copy of the APK file so you can upload it sideways.
Several sites specialize in offering APK files for download. Some are better than others, so read on if you want to discover the best sites to safely download APKs.
The importance of choosing a secure APK site
An APK file (short for Android Package Kit) is the primary way that Android apps are distributed and installed. When you download an app from Google Play, you are downloading and running an APK file in the background, but you don't have access to the APK itself.
Since APK files install apps on your system, they can pose a serious security threat. A person with malicious intent could modify the APK before installing it, then use it as a digital Trojan horse to install and run malware.
Therefore, you need to make sure that the site you use is trustworthy. It should thoroughly check all APKs and have a history of security and reliability.
Best Safe Android APK Download Sites
APKMirror
APKMirror is probably the best APK download site for Android.
The site is owned and operated by the same team that created the widely read Android news site, Android Police, which should reassure you that you're in good hands.
From a security point of view, APKMirror has some solid policies:
The staff checks all APKs uploaded to the site before publishing.
The site matches cryptographic signatures for new app versions with previous versions (to ensure that real developers have signed them).
Brand-new apps are compared against other apps from the same developer to verify their legitimacy.
The bottom line is that if APKMirror can't check the validity of an APK file, it won't publish the file. For this reason, you will not find modified APKs, pirated apps or paid apps on the site.
For each app, you can grab the previous versions, see the information extracted from Google Play, and access a list of related apps. If an app you install from APKMirror receives an update from Google Play after you install it on your device, it will automatically update to the latest version.
APKPure
APKMirror's biggest mainstream competitor is arguably APKPure. The two sites were launched in the same period. Like APKMirror, this APK downloader adheres to strict security practices to make sure all saved APKs are safe and virus-free.
So how is APKPure safe? The site verifies the legitimacy of all apps before publishing using SHA1 to ensure the certificate is secure. Cryptographic signatures for new app versions must match previously published versions, and completely new apps are compared against other software from the same developer.
Again, if APKPure has concerns about the security or origin of an app, the company will not publish it on the site. There are no modified APKs on APKPure. In terms of site usability, APKPure pulls screenshots, app descriptions and general metadata directly from Google.
There is also a list of previous versions of the app in case you want to revert to a previous version (due to features or bugs).
APKPure also has an Android app available. You need to sideload the app to install it, but once it's up and running, it can act as a Google Play replacement.
Downloader APK
We really like APKMirror and APKPure. In truth, you should never really have a reason to go to a different site. But let's err on the side of caution and quickly introduce you to some other options.
The first is APK Downloader. All APKs are extracted from the Google Play Store so that you can be sure of their safety. As with the other sites on this list, there is a lot of metadata too, which means you can completely avoid Google Play if you wish.
Aptoide
Aptoide is another giant of the APK download world; it has more than 200 million users and was responsible for six billion downloads. Like APKPure, the site offers an Android APK app that allows you to access the store and download APK files directly from your Android device.
The company was also one of the first to embrace blockchain technology and cryptocurrencies. The site's token, called AppCoins, allows developers to increase their revenue share, among other uses.
Why isn't Aptoide closer to the top of this list? In short, because it allows users to manage their own stores and thus allows access to the modified APK platform. They're well signposted, but if you're not paying attention, you might just accidentally download one.
Yalp Store
Yalp Store is different from the other apps on this site: there is no web version. Instead, you have to install the app from F-Droid, which itself is one of the best Google Play alternatives.
Once you have installed the Yalp Store app on your Android device, you can use it to download APKs directly from the Google Play Store. It means you don't have to worry about any middlemen injecting malware into APKs before they get hold of them.
If you've rooted your device, Yalp Store can even update apps in the background without any input from you. Most importantly, you don't need to have a Google account to download APKs from Google Play.
APKMonk
APKMonk is another popular APK app download site. The site is heavily focused on gaming apps, with currently trending games taking center stage on the site's home page.
We think APKMonk is safe to use. When you click on a tab, you will see all previous versions of the app, metadata extracted from the Google Play Store, app images, and links to the original listing on the store. The site performs its own malware checks before allowing an app to access its platform.
You can also use APKMonk to download regular apps. Again, they are organized into popular and trending categories.
APKHere
APKHere is the best APK site for foreign language APKs which are not available in the default Google Play Store in your local. Sure, there is a lot of English content to delve into, however you will also find German APKs, Chinese APKs, Russian APKs, and so much more.
While the APKs on APKHere are safe, we cannot guarantee the security of some apps themselves. China and Russia are not known for their robust security and privacy practices, so you should be careful and do your research before installing one on your device.