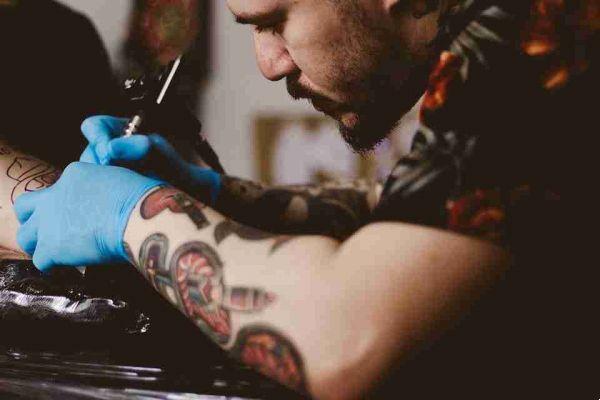 Are you planning to get a tattoo and would you like ideas or designs to take inspiration from? Here are some of the best tattoo design sites from tattoo artists from around the world.
Tattoo sites
Tattoo.com
Tattoo.com is one of the most popular destinations on the web for all things tattoo related. The site regularly publishes articles and interviews related to tattoos, spotlight on artists, and a section for user-submitted tattoo photos.
Creating an account gives you access to the site's community features where you can save your favorite designs, leave reviews, and upload your photos.
Tattooton
Tattooton highlights some of the best tattoo designs and tattoo designs. Their best lists highlight some of the most intricate and outstanding tattoos of the year.
You can filter male, female, striking and unique tattoo designs. The site is only updated sporadically but is still a great resource for anyone interested in designing their own tattoo.
Instagram
The past few years have seen Instagram evolve from a photo-sharing site to one of the most significant visual media platforms. In 2017, Instagram added the ability to follow hashtags, putting your interests directly into the main feed. The photo sharing social network has since become one of the best places to discover new artists and tattoo shops.
Established and emerging artists post photos of their work, and users regularly tag their favorite artists after being tattooed. However, Instagram isn't limited to just #ink photos, with designers often posting designs and tattoos. They also allow you to easily save your favorite images in collections, easily accessible from your profile page.
Tattooed
Tattoodo is a social network designed exclusively for tattoo lovers. Co-founded by Ami James of Miami Ink, Tattoodo is one of the most visited tattoo sites in the world. The site, along with the accompanying mobile apps, boasts a whopping 30 million users. Having found international acclaim through his televised work, James set out to develop the comprehensive tattoo resource where users can upload and browse tattoo images, find and follow artists, view tattoo-related videos and read interviews and guides.
Tattoodo is also a booking platform for renowned tattoo studios around the world. Studies are listed by location and consultations can be booked directly via the website or mobile app.