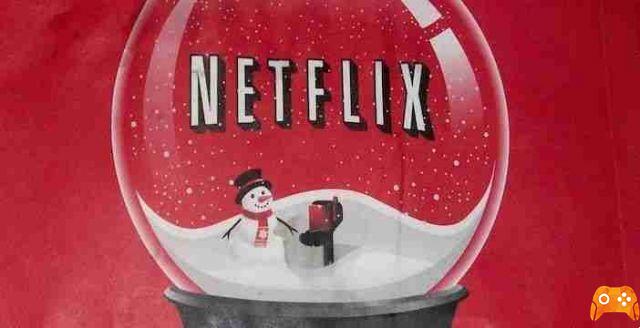 Christmas movies on Netflix you should see. Here is a list of the Christmas movies you can watch on Netflix during the holidays.
Looking for a christmas movie to see with your family or friends and you don't know which one to choose or which ones they are featured on Netflix?
Now we will list some of the Christmas films present from the classics to the novelties so that you can choose the film for your Christmas holidays to see.
Christmas movies on Netflix you should see
Here is our list of Christmas movies you should see on Netflix.
Miracle on 34th Street
Six-year-old Susan has doubts about the most beautiful children's story, the existence of Santa Claus. Her mom told her the "secret" about Santa for some time and Susan does not expect to receive the most important gifts she indicated in her Christmas letter. But after meeting Santa Claus in a department store who convinces her of her existence, Susan receives the most precious gift of all, something to believe in.
Save your Netflix now
A promise is a promise
Arnold Schwarzenegger as a dad who, on Christmas Eve, desperately tries to find a gift - a Turbo Man doll - for his son. Unaware that this is the most requested toy of the moment, so begins a crazy search that sees him bump into a postman.
Save your Netflix now
100 times Christmas
Christmas is approaching and Pete, a little boy neglected by his parents, is terrified because every year the party keeps repeating itself in the same unpleasant way. So that events take a different turn and his family have a Christmas that he will not be able to forget
Save your Netflix now
A prince for Christmas
Save your Netflix now
Bastard Santa
https://www.youtube.com/watch?v=QIZZYR9eaZs
Classic Christmas tales will never be the same again after this bizarre and gleefully irreverent tale of a Santa so bad it turns out funny. Billy Bob Thornton plays Willie T. Stokes (role that earned him a Golden Globe nomination.
Save your Netflix now
A Very Murray Chrismas
https://www.youtube.com/watch?v=XJP3db3R014
Bill Murray is about to present a Christmas TV special from the Carlyle Hotel in Manhattan when a snow storm blocks the city's traffic. The actor, saddened and worried by the consequent absence of guests and audience, is however convinced to try to carry on the show, until a blackout forces him to give up definitively. Moving to the hotel bar with his trusty musical accompanist Paul Shaffer, he tries in his own way to continue the performance there, singing various Christmas-themed songs with the hotel staff and guests. After a few glasses too many he loses consciousness, living a dream in which he finally manages to perform in a show that indulges his extravagant desires, accompanied by George Clooney and Miley Cyrus.
Save your Netflix now
Snow in the heart
The sweet and bitter tale of an unusual Christmas in the Stone house, a close-knit and eccentric family who calmly faces almost everything, except their son's nervous girlfriend, who receives a cold welcome when the girl joins the family to celebrate Christmas.
Save your Netflix now
Guess who's coming for Christmas
In an extended family, a couple awaits the arrival of their daughter and mysterious boyfriend they have never seen during the Christmas holidays. Meanwhile, a man sees his partner's children for the first time but they will do anything to chase him out of the house. An inconsolable widow and an unsolved half-brother will contribute their part to bring disaster, misunderstanding and laughter, before the inevitable happy ending.
Save your Netflix now
Deck the halls
In his neighborhood Steve Finch (Matthew Broderick) is the King of Christmas, because he owns the house with the most bright decorations. His dominance is about to be threatened by the nefarious new neighbor, Buddy Hall (Danny DeVito).
Save your Netflix now