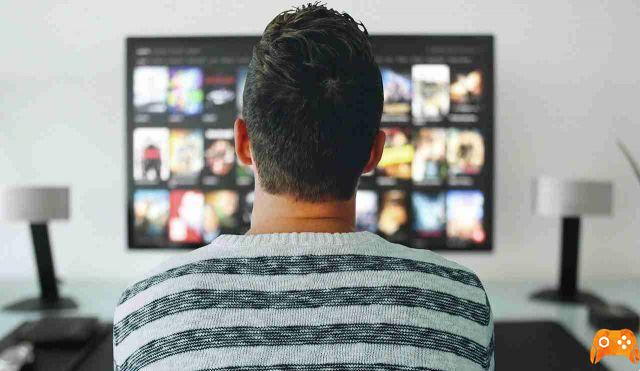 The best movies on Netflix in our opinion that you absolutely must see. If you don't know what to watch on the popular streaming service here is our list of the best Netflix movies.
Best Netflix Movies
Beasts of No Nation
Beasts of No Nation is a 2015 film written and directed by Cary Fukunaga, based on the novel Beasts of No Nation by the Nigerian-born American writer Uzodinma Iweala.
The film tells the story of Agu, played by newcomer Abraham Attah, forced to become a child soldier under the leadership of the Commander, played by Idris Elba.
Rough diamonds
From acclaimed directors Josh and Benny Safdie comes this thrilling crime thriller about Howard Ratner (Adam Sandler), a charismatic New York jeweler on a constant search for the coup of a lifetime. After placing a series of high-risk bets that promise to pay him back big, Howard finds himself on a tightrope looking for a balance between business, family and opponents that increasingly cornered him on his tireless journey to victory.
La ballata di Buster Scruggs
The Ballad of Buster Scruggs is a six-part anthological western film, a series of tales of the American frontier narrated with the unique and inimitable style of Joel and Ethan Coen. Each chapter offers a different story of the American West.
Mudbound
Mississippi, postwar period. Despite the racial divisions, two men, one white and one black, become friends thanks to the common war experience.
Rome
The film follows the story of a Mexican family in Mexico City in the XNUMXs and the title refers to the Colonia Roma neighborhood of the city.
Okja
Tilda Swinton, Jake Gyllenhaal and Paul Dano star in this drama about a girl struggling to save her friend, a gentle beast, from a powerful multinational.
The Irishman
Robert De Niro, Al Pacino and Joe Pesci are the protagonists of THE IRISHMAN by Martin Scorsese, an epic saga about organized crime in postwar America as seen through the eyes of WWII veteran Frank Sheeran, a con and hitman who worked alongside. of some of the most infamous figures of the 900th century. The film covers several decades of one of the greatest unsolved mysteries in American history, the disappearance of legendary trade unionist Jimmy Hoffa, offering a grandiose journey through the secrets of organized crime, its internal mechanisms, rivalries and links with politics.
One becomes selfless
"One becomes selfless" follows the vicissitudes of Ben, a former writer who becomes a caregiver following a personal tragedy. After a six-week training course, Ben meets his first client: Trevor, a foul-mouthed XNUMX-year-old with muscular dystrophy. Ben, emotionally paralyzed, and Trevor, physically paralyzed, embark on an impromptu journey to the bizarre places Trevor has seen on local news, including the ultimate: the deepest hole in the world. Along the way, they meet a lively runaway girl and a future mother, who test the two's ability to survive outside their predictable reality, helping them feel the value of hope and true friendship.
High Flying Bird
During a professional basketball lockout, sports agent Ray Burke (André Holland) finds himself in the middle of the dispute between the league and the players. His career is in jeopardy, but Ray is aiming high. With only 72 hours available, thanks to an ambitious plan, Ray manages to get the better of the big boys in basketball and find a way out that could change the rules of the game forever. At this point it is unclear who dominates the game, and who should rightfully do so. Directed by Academy Award winner Steven Soderbergh (Traffic) and screenplay by Oscar winner Tarell Alvin McCraney (Moonlight), HIGH FLYING BIRD boasts an exceptional cast that includes Zazie Beetz, Melvin Gregg, Sonja Sohn, Zachary Quinto, Kyle MacLachlan and Bill Duke , featuring NBA championship players Reggie Jackson, Karl-Anthony Towns and Donovan Mitchell.
I Don't Feel at Home in This World Anymore
Ruth is an assistant nurse in a post-op clinic, disillusioned and disappointed by the rudeness and malpractice that surrounds her. One day, when she comes home from work, she finds part of the house upside down and realizes that she has been robbed. Almost embarrassed, she reports to the police that some medicines, her grandmother's silverware and a laptop have been stolen. Given the inertia from the police, the woman begins to investigate on her behalf, discovering a shoe print in the garden and asking the neighbors for information. So she meets Tony, a weird and lonely metalhead, whom she had recently scolded for the dog droppings found in her driveway.
Dolemite Is My Name
"Oscar nominee Eddie Murphy plays the legendary Rudy Ray Moore, a pioneer of comedy and rap who with Dolemite, his funny, obscene and kung-fu fighter alter ego, has disproved the pessimists, becoming a phenomenon of the blaxploitation of the 70's.
To the bone
A young anorexic is forced to follow an unconventional rehabilitation program, thanks to which she binds with other patients in the fight against eating disorders.
The Meyerowitz Stories
In this witty family drama, the three now grown children of a grumpy New York artist face a series of difficult relationships, with each other and with their father.
How to make the boss lose his mind
Two overworked and underpaid assistants come up with a plan to get rid of their respective bosses by trying to get them together.
The Other Side of the Wind
Surrounded by fans and skeptics, grizzled director JJ "Jake" Hannaford (a surprising John Huston) returns after years in Europe to a changed Hollywood, where he tries to find success: the crowning glory of a career that can only be the work of Orson Welles, the most adventurous filmmaker of all.
ANNIHILATION
When her husband goes missing on a secret mission, biologist Lena joins an expedition into a mysterious region that is banned from the US government.