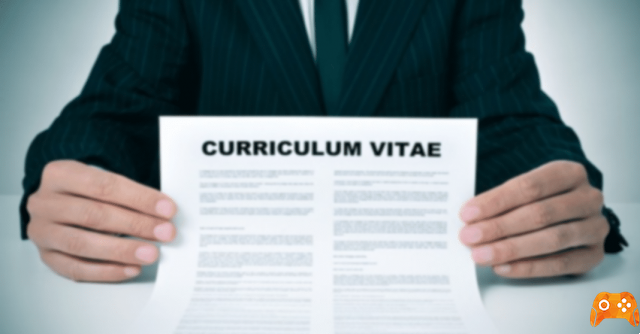 Creating CVs for free: the best applications to do it. App specifically used for the purpose that you find indicated below. There are both for Android and for iOS and, of course, they are all free. Try them now, I'm sure they will satisfy you.
The best applications to create free curriculum vitae on Android and iOS
Curriculum Vitae App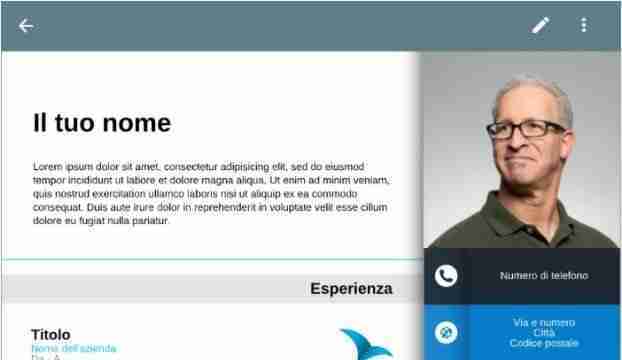 Curriculum Vitae App (for Android and for iOS) - This is an application that allows you to quickly create your resume from mobile. It is not fully optimized for documents in Europass format but allows you to fully customize the documents, it is very easy to use and also integrates various and interesting features, such as the ability to update all CVs previously created.
Easy Curriculum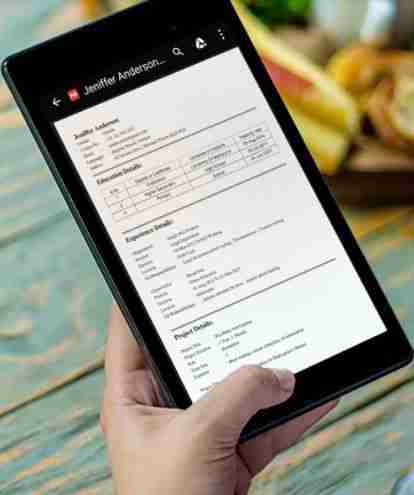 Easy Curriculum Vitae (for Android and for iOS) - Another valid application thanks to which you can create personalized resumes in a "quick and painless" way by working directly from the screen of your smartphone or tablet and starting from some pre-existing models. The final file can then be exported as a PDF.
CV Maker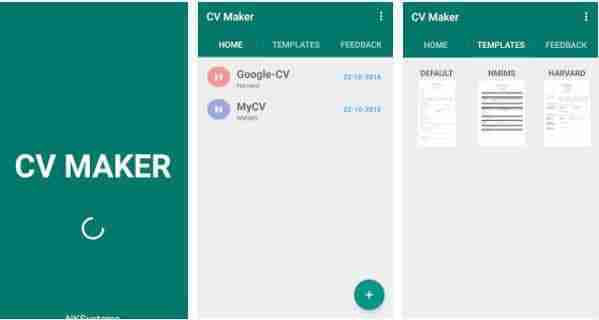 CV Maker (for Android) - This is an application thanks to which you can create a good curriculum vitae in just under 30 minutes. Just fill in the different fields with all the relevant info and select your preferred graphic model. The created curriculum can then be saved in PDF format.
My Resume Builder CV Free Jobs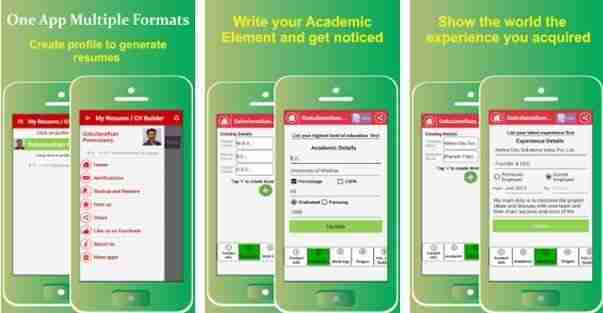 My Resume Builder CV Free Jobs (for Android) - Thanks to this app it is possible to generate a CV by choosing from more than ten different preset formats. The creation of the document is done through a step-by-step wizard. The generated resume can then be completely modified at any time.
Resume Start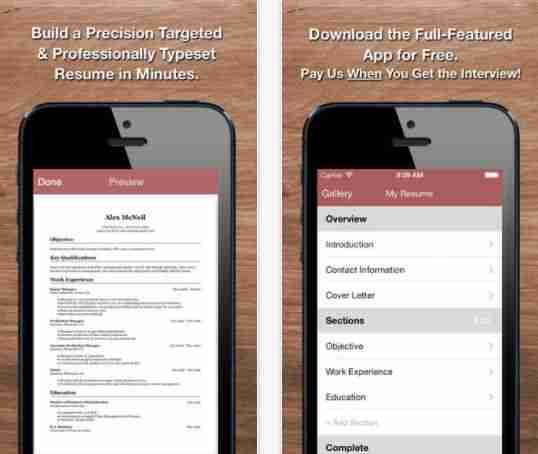 Resume Start (for iOS) - Another valid application to create CVs full of multiple features and free from the presence of annoying advertisements in it. All CVs created can be shared via email or exported to other applications. It also integrates spell checking to avoid typos.
Instant Resume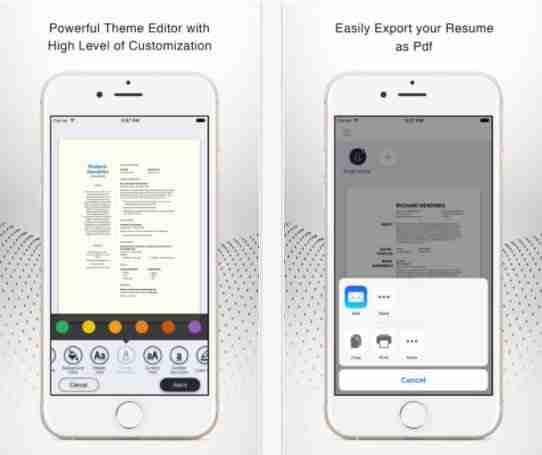 Instant Resume (for iOS) - Another application for iPhone and iPad through which everyone can generate their CV by acting directly from iOS. It integrates an editor for the theme used, thus offering a high degree of customization and allows you to export the document obtained in the form of PDF. Also note the interface which turns out to be quite simple and intuitive.
Create il curriculum online
As I told you, for the creation of a good curriculum vitae at no cost you can rely on some online services set up precisely for the purpose in question as in the case of the one offered by Europass. To use it, first connect to its home page and then click on the link Create your CV (+ cover letter) online located on the right to immediately start filling out your online resume.