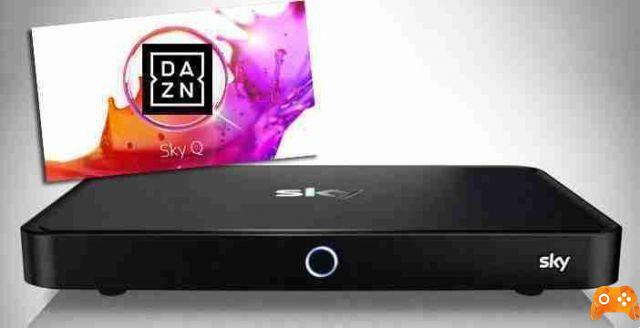 Dazn app on Sky Q. The special DAZN app is integrated into Sky Q. You can access it comfortably using the Sky remote control.
Sky Q will be the most immediate, easiest and most technological way to enjoy great football on your home TV, even for those who don't have a smart TV.
App Dazn su Sky Q
The app DAZN is integrated into Sky Q, all you have to do is go to the sports / football section of your decoder menu and the games broadcast with DAZN will have the logo imprinted on them. Once you have selected the game you will be directed to the DAZN page where you will need to log in with your credentials. Once logged in you will be able to see the selected match directly from your Sky Q decoder.
You can adhere to the conditions dedicated to Sky customers and enjoy DAZN content through all major digital devices, including computers, tablets, smart TVs, smartphones and game consoles. Here's how to register with Dazn if you are a sky customer:
Sky will broadcast some of the the best matches of its offer (7 games in turn) with the viewing quality of 4K HDR. 4K HDR is only available to Sky Q customers (Sky Q Platinum and Sky Q Black).
However, the 3 Serie A matches broadcast by DAZN, as well as the other content visible on DAZN, will not be visible in 4K HDR.