The Kojima Productions title starred in another spectacular movie.
L'uscita di Death Stranding Director's Cut, next gen version of Death Stranding with several additional content, approaches: for this very reason a new (and latest) trailer has been released, as always edited by Hideo Kojima himself.
On the notes of Woodkid's Goliath song, some familiar scenes can be seen, along with unreleased cutscenes and new vehicle racing races and the shooting range. There will be other news related to the equipment, as well as a leap forward from a technical point of view: this new version of Death Stranding will in fact support the 4K e i 60 fps. Players who have already purchased the PlayStation 4 version will also be provided with the option toupgrade to the Director's Cut at the price of 10 euros.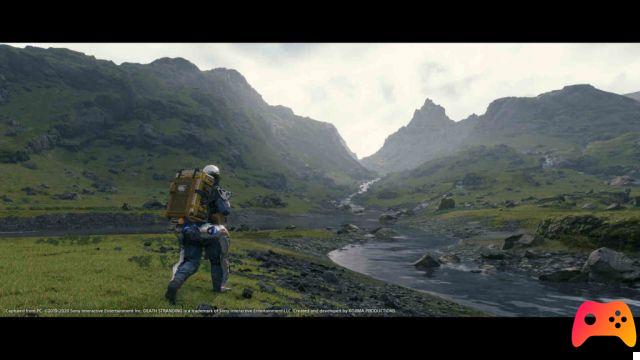 Death Stranding Director's Cut, we remember, will be available on PlayStation 5 starting from the September 24. What do you think? Are you curious to relive the adventure of Sam Porter Bridges also on the new Sony console?
► Death Stranding is an Adventure-type game developed by Kojima Productions and published by Sony for PC and PlayStation 4, the video game was released on 08/11/2019 The version for PC came out on 14/07/2020
Death Stranding is a game to own at all costs: we decided to evaluate it with a 93%, if you are interested in learning more you can read the Death Stranding Review