Techland's game is ready to land on the hybrid console of the great N.
As the release of the sequel approaches for competing platforms, Techland has unveiled Dying Light Platinum Edition for Nintendo Switch. The first Survival Horror of the Polish team is therefore ready to colonize the territories of the Kyoto house as well.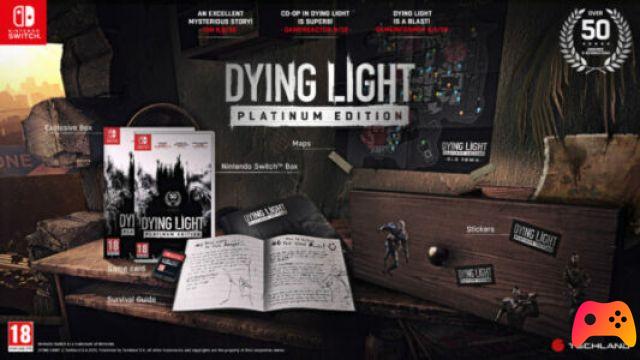 Taking advantage of the Dying 2 Know event at Gamescom 2021, the studio revealed that Dying Light will also arrive on Nintendo Switch in the Platinum edition. Among the little information provided by the authors, it was revealed that this version will contain a survival guide, maps, stickers and a collector's box. Hybrid console owners can expect no less than 100 hours of gameplay for a full game.
It's happening! Dying Light Platinum Edition is coming to Nintendo Switch soon! pic.twitter.com/xb0uccQgTe
— Techland (@TechlandGames) August 26, 2021
Wanting to heed some rumors, the Platinum Edition should include all four expansions of the game, 17 in-game items to customize your alter ego, local co-op and full support for Switch functions, such as the gyroscope and even the touch screen. For the moment, a launch window for Dying Light Platinum Edition has not been explicit, but Techland invites fans to follow them for further updates in the future..
► Dying Light is a Shooter-RPG-Adventure type game developed by Techland and published by Warner Bros. Interactive Entertainment for PlayStation Network, PC, PlayStation 4 and Xbox One, the video game was released on 27/01/2015
Dying Light isn't a game worth buying - we decided to rate it with a %, if you are interested in learning more you can read the Dying Light Review