Electronic Arts, like every year, is updating its FIFA 21 FUT database with real transfers of the summer market.
Good news for all fans of FIFA 21 and, in particular, the FIFA Ultimate Team mode.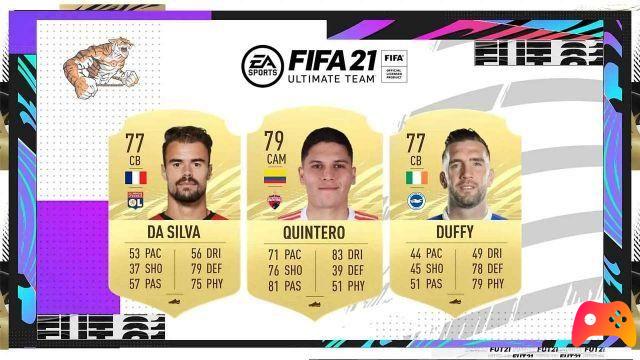 As every year, Electronic Arts has begun to update the databases of the aforementioned mode, adapting the squads of virtual players to the real ones, taking into account the many summer transfers that have already taken place. Within the main production mode it is already possible to find players in the new teams, and never before have the transfers been so many as this year. Among the players already included in the new clubs we find, for example, "El Kun" Aguero and the "Pesce" Memphis Depay who went to Barcelona or the central, captain of the Austrian national team, David Alaba, who joined Bayern at Zidane's Real Madrid after more than ten years. . Clearly, the most recent transfers are missing, such as those of Varane to United or Felipe Anderson to Lazio, which will be gradually added to the database thanks to further updates.
Meanwhile, the approach march a FIFA 22 continues sent. Electronic Arts has announced great news for the version PS5, Xbox Series X and Stadia of the game, whose updates we will follow closely during what promises to be a very hot summer for the most followed football in the world.
And what do you think of these first transfers? Do you already have in mind the team for the next edition of the FUT? Let us know in the comments!
► FIFA 21 is a Sport-type game developed by Electronic Arts and published by EA Sports for Xbox One, PlayStation 5, Xbox Series X, PlayStation 4 and PC, the video game was released on 09/10/2020
Version for PlayStation 5 from 03/12/2020
Version for Xbox Series X from 03/12/2020
FIFA 21 is a beautiful game that cannot be missing from your collection: we have decided to evaluate it with a 80%, if you are interested in learning more you can read the FIFA 21 Review