Coming this week within FIFA 21, on time as every year, there will be the TOTS.
Punctual as every year, the FIFA servers are ready to embrace the most heartfelt event of the season: the arrival of the TOTS. The Team of the Season (hence TOTS) will invade the FIFA 21 market starting as early as this week, as announced - albeit a bit "cold" - by Electronic Arts last weekend. As per tradition, the first team to be released will be the one dedicated to the community TOTS, i.e. those voted by users. Those with the most votes (you can vote by following this address) will become part of the first team, which will be followed as usual by all the others, starting from Premier League up to the "minor" championships. It goes without saying that the wait around new players is already spasmodic, with a consequent crash of the market which has led to the sudden drop in the prices of most players, even the icons or in any case the top players.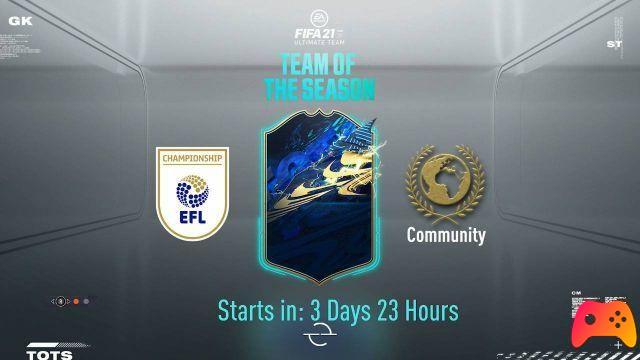 And who would you like to see in the FIFA 21 TOTS? Let us know in the comments!
► FIFA 21 is a Sport-type game developed by Electronic Arts and published by EA Sports for Xbox One, PlayStation 5, Xbox Series X, PlayStation 4 and PC, the video game was released on 09/10/2020
Version for PlayStation 5 from 03/12/2020
Version for Xbox Series X from 03/12/2020
FIFA 21 is a beautiful game that cannot be missing from your collection: we have decided to evaluate it with a 80%, if you are interested in learning more you can read the FIFA 21 Review