As every Wednesday, the appointment with i TOTW within the mode Ultimate Team di FIFA 22. This week the Team Of The Week presented will be number 6 and is composed as usual by the 23 players selected by Electronic Arts on the basis of the players who have shown themselves the most in the various games played around the various leagues.
The cards of the team in question are available starting from 19 tonight in the packs, until 19 next Wednesday.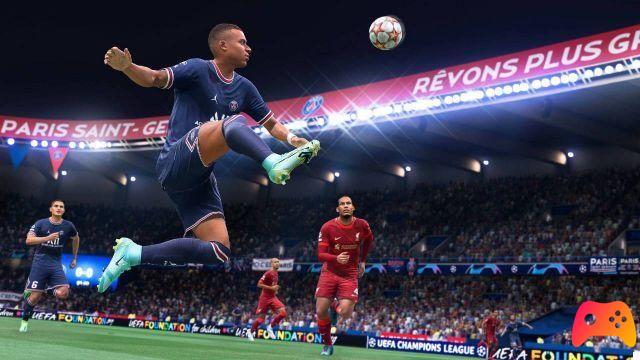 We remind you that FIFA 22 is available starting from 1 October su PlayStation 4, Xbox Series X/S, Google Stadia, PlayStation 5, Xbox One, Nintendo Switch e PC.
► FIFA 22 is a Simulation-Sport game developed and published by Electronic Arts for PC, PlayStation 4, Xbox One, PlayStation 5, Xbox Series X and Google Stadia, the game was released on 30/09/2021 The version for PlayStation 4 came out on 02/10/2021 The version for Xbox One came out on 02/10/2021
Version for PlayStation 5 from 02/10/2021
Version for Xbox Series X from 02/10/2021
Version for Google Stadia from 02/10/2021
FIFA 22 is a beautiful game that cannot be missing from your collection: we have decided to evaluate it with a 80%, if you are interested in learning more you can read the FIFA 22 Review by Salvatore Cardone.