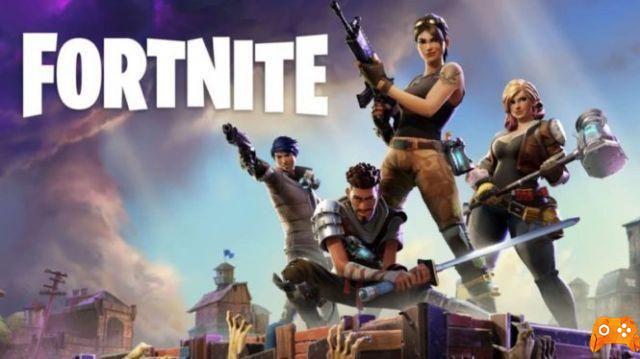 It hasn't been long since the stickers officially arrived on WhatsApp, since then we have seen an avalanche of packages that landed on Google Play day after day, with different themes in practically every category, thus allowing millions of users of the application to communicate with their contacts in a way that until then - incomprehensibly - was not possible.
And as expected, one of the phenomena of the moment, Fortnite, it didn't take long to get into the world of stickers of WhatsApp. For this reason, after selecting more than 50 different sticker packs for the most popular messaging app, this time we will choose best Fortnite sticker packs for WhatsApp.
Fortnite stickers for WhatsApp: the 7 best packages
WAStickerApps – Fortnite Stickers
This free sticker pack includes more than 15 different stickers, featuring the most popular Battle Royale characters par excellence. All have the exact design of the original and are available in high resolution.
WAStickerApps – Fortnite Stickers
WAStickerApps – Games stickers for Whatsapp
It is one of best sticker packs existing on Google Play, especially for those who love video games, including Fortnite. It is a package made up of collections of games stickers such as Fortnite, PUBG, Clash Royale or Minecraft, among others.
WAStickerApps – Games stickers for Whatsapp
FBR Stickers for WhatsApp
The package of Fortnite stickers most complete and updated currently available. It has hundreds of stickers of the most famous game of the moment, of characters, weapons, skins and objects included in the game. Also, its creators frequently update it and put stickers based on the latest releases in the game.
FBR Stickers for WhatsApp
WAStickerApp For Fortnite
Another package of interesting stickers for Fortnite fans. Despite being recently released in the app store, this app deserves our attention for including some exclusive stickers that we can't find in other packs. Plus, it's totally free.
WAStickerApp For Fortnite
Fortnie Stickers Battle Royale – WAStickerApps FBR
The penultimate option in this selection is FortStickers. It is another totally free application with more than 200 different icons inspired by Fortnite Battle Royale. As in other apps in its category, you will be able to install all the included stickers or just the ones you want to have in the messaging app.
Fortnie Stickers Battle Royale – WAStickerApps FBR
Stickers Battle Royale
And we conclude with the last alternative, probably one of the best for the design of the application itself, inspired by Fortnite. As for the included stickers, we find more than 120 stickers, divided into 4 different sections which can be installed individually.
Stickers Battle Royale
Further Reading:
How to Record Fortnite on PC
The first official pack of Whatsapp animated stickers has been released
Fortnite keeps crashing on iPhone - How to fix
Fortnite keeps crashing on PC - What to do
The WhatsApp settings menu changes with the latest update