According to several rumors, Grand Theft Auto: The Trilogy, could be released in December, albeit, it may not be the launch window for current-gen versions.
At least this is what is reported according to the sources of the Polish website PPE (via VGC), which state that the collection with remastered versions of Grand Theft Auto III, Grand Theft Auto: Vice City and Grand Theft Auto: San Andreas will also be made available in physical edition, but that only those for Nintendo Switch, PlayStation 4 and Xbox One will arrive in stores before Christmas, to be precise we are talking about December 7th.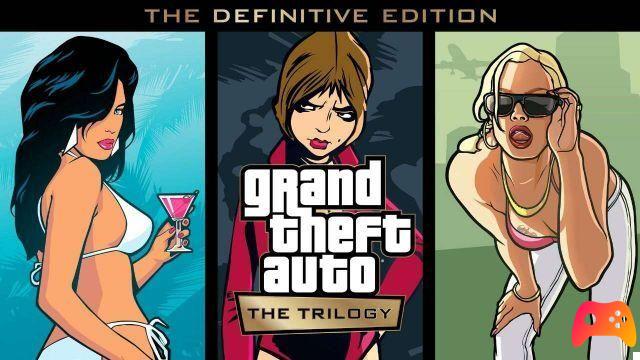 Differently, the PlayStation 5 version and the Xbox Series X, will arrive only in the course of 2022, again according to PPE. As announced several days ago by Rockstar Games, PC and all console versions of Grand Theft Auto: The Trilogy will be available later this year.
Source
► Grand Theft Auto V is an Adventure-Action game developed and published by Rockstar Games for PC, PlayStation 3, Xbox 360, PlayStation 4, Xbox One, PlayStation 5 and Xbox Series X, the video game was released on 17/09/2013 The version for PC came out on 14/04/2015 The version for PlayStation 4 came out on 18/11/2014 The version for Xbox One came out on 18/11/2014
Will come out for PlayStation 5 il 05/03/2022
Will come out for Xbox Series X il 05/03/2022
Grand Theft Auto V is not a game worth buying - we decided to rate it with a %, if you are interested in learning more you can read the Grand Theft Auto V Review by Marco Fazzini.