There is a large number of games that you can download for free for your smartphone via the Android Google Play Store, where you can find all kinds of games so that you can enjoy your free time on your phone, be it online, offline, puzzle, arcade, shooter, adventure, role playing, among others.
In this article we will show you how to download and install Animal Voyage, a very curious game available for Android devices, if you are already used to games like clash of clans or even farm city, surely Animal Voyage could be of interest to you.
What is the game Animal Voyage: Island Adventure about?
Within the world of Animal Voyage you will have to explore a large number of mysterious islands where you can find some defenseless animals that will need your help to look after and feed them.
There is also the possibility that you will find some exotic creatures on islands that are flooded, where you will need to take them home for build a house for them and take care of them.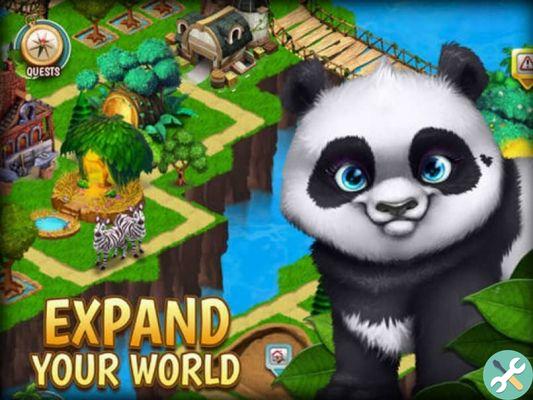 In Animal Voyage, players will control a very friendly red panda with which they can explore the game's islands and take care of defenseless animals creating a habitat suitable for them.
Wherever they can live happy and comfortable, within this game you can rescue the fascinating animals you find out there, play strange puzzles, decorate your world and your pets' homes by creating a great sanctuary for them.
We can save and live with animals of all kinds between the fauna of animals that we can find in Animal Voyage are: elephants, gorillas, zebras, wolves, bears, penguins, tigers, leopards, among others.
Another thing we can do when we have a new animal is to be able to play it, through Animal Voyage minigames which are somewhat similar to the puzzles of games such as Bejeweled, Bubble Blaze or the iconic Candy Crush, in which he will have to combine three elements of the same color, or of the same type, so that they explode or disappear.
And even after each level we can get a variety of items which we will later need for the creation or improvement of animal habitats, or even to create ornaments and place them everywhere in our animal colony.
Download and install Animal Voyage: Island Adventure free for Android
To download and install the Animal Voyage: Island Adventure game you must have downloaded the Android store from the Google Play Store.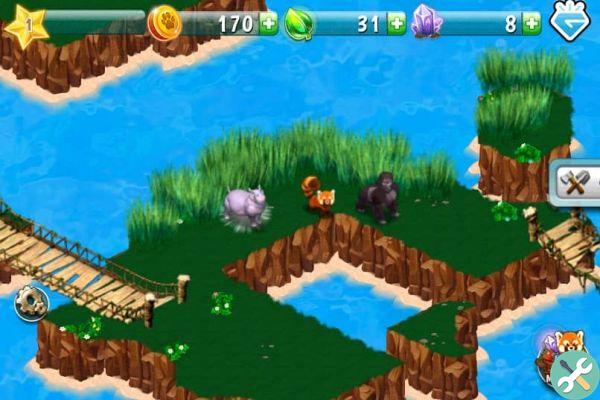 Likewise, you must have his installed latest updated version, after obtaining these two requirements you can follow this series of steps to be able to download and install Animal Voyage on your Android device quickly and easily:
Go to your phone's default store or the Google Play Store Android official and search for the Animal Voyage game
Click on the download option and wait for the installation (To download the game your phone must have a version of Android 2.3.3 or higher)
After installing it, open it and enjoy the game
How to download and install Animal Voyage: Island Adventure APK for Android
In the case of you can't find the application in the Google Play Store, you can download it as an APK file for your phone via an APK page; below we will provide you with the steps to follow for download and install the Animal Voyage APK: Island Adventure
Go to the uptodown page to download the Animal Voyage APK
Click on the button that says " Latest version", to start the download (if the download does not start, refresh the page and try again)
After downloading the Animal Voyage APK, search for the file in your phone's file manager
Click on the file and then click on the Install Application option
And ready! Enjoy the Animal Voyage experience