Gaming on your Android is much easier after the launch of GeForce Now, Nvidia's cloud gaming platform. After explaining how you can play GeForce Now for free on Android, let's dive into the service for find out how you can play your Steam games on your devices.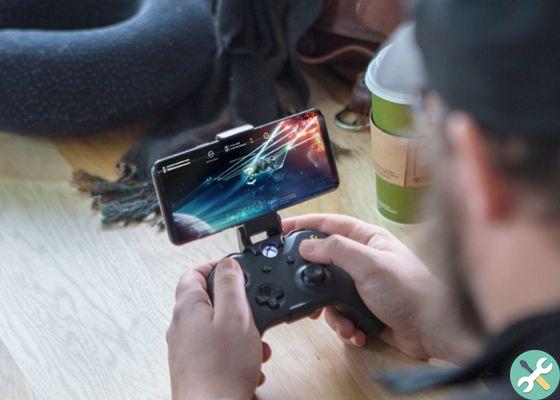 Completely free, you can import the titles you have in your Steam library to continue playing on your mobile or tablet. Next, we explain which games are compatible with GeForce Now and how you can play them on your Android.
How to play your Steam games on Android with GeForce Now
As we already mentioned with the launch of GeForce Now for Android, your device needs a series of minimum requirements to be able to process games: having 2 GB of RAM and Android version 5.0 or later. In addition, Nvidia recommends having an Internet connection with a speed of 15 Mbps available at least for upload and download.
Once you've downloaded and opened GeForce Now, you'll need to log in with your account or sign up with a new user. Keep in mind that the most games available on Steam are compatible with GeForce Now, about 400 titles. However, there are some games which are not supported and therefore you will not be able to play them with GeForce Now on your Android.
It appears that some companies like Capcom and EA have decided not to allow their games to be available on GeForce Now. That way, even if you have them in your Steam library, they won't appear on the Nvidia platform. With this clear detail, we will explain what steps you need to follow to play your Steam games on GeForce Now.
1º- Open the GeForce Now app on your Android e login with your account.
2º- In the search engine of the app, located in the upper right corner, search for the Steam game you want to play. If it does not appear, it is not available. You can also access the game from the main screen. Once you find the game, click on it.
3º- You will then access the game screen which, in our case, is Star Trek Online. GeForce Now will warn you that you must own the title on Steam to play. After reading the message, select the Play button. Subsequently, the application will start analyzing the network to see if the connection between the different elements is correct.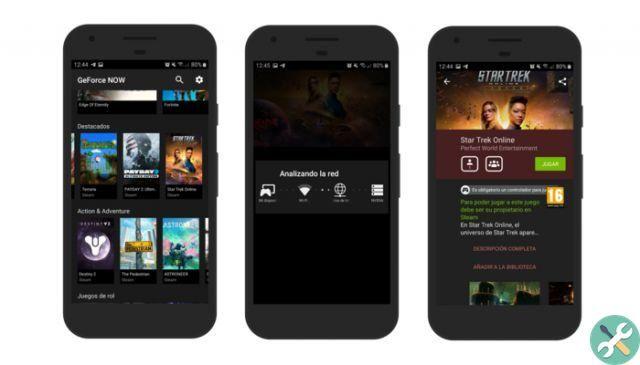 4th- In this way you will access the Steam screen, with the mobile in horizontal position, where you will need to log in with your account by clicking on the Login option. After that, a window will open where you can enter your username and password. To display the keyboard, click on the second keyboard button that appears in the upper left corner.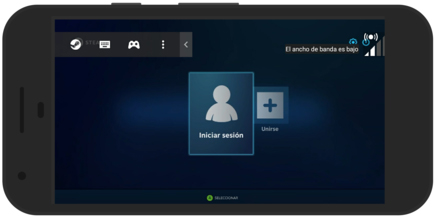 5º- After entering your credentials, you will have to write the special passcode that Steam will send you to your email to finally access the game screen.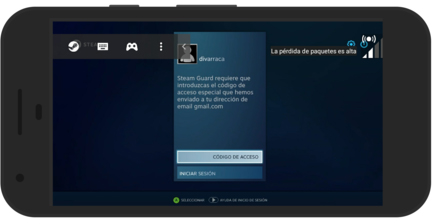 6º- You have already performed the most complicated steps to play your Stream game in GeForce Now for Android. To top it off, what you need to do is click on the Play button, that appears to the right of the game image.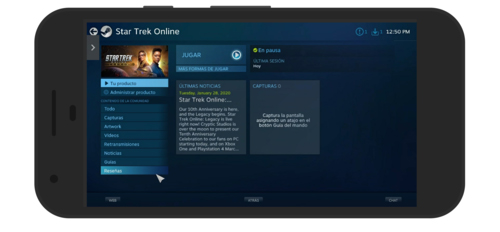 And voila, so you can play your Steam games on your Android phone or tablet thanks to GeForce Now. As we have already mentioned, there are some limitations regarding the catalog of games available, but in general they are about 400 titles that you can enjoy.
In addition to Steam, in GeForce Now you can also play your Epic Games through a similar process to what we have explained in this article. The ease of importing games, as well as having a free plan and processing games in the cloud, is one of the features that make GeForce Now the main competitor of Google Stadia.