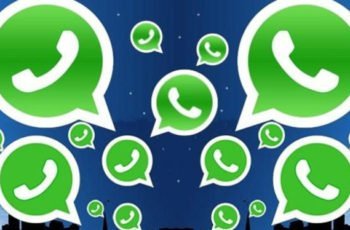 An interesting feature that allows you to reply privately within a group. The messaging app never ceases to amaze us, in fact practically every week we see the release of some news in the different betas that the app has for the different operating systems.
In this case the version of WhatsApp for Windows Phone (yes, it still exists) offers us a very interesting and new function that we may see on the rest of the operating systems in the future.
It's the feature called "answering in private" to another member of a group, something that gives us the privacy we deserve at certain times.
As we know, this function is integrated, albeit hidden, within the Web version of WhatsApp. Now it is also available for beta version 2.17.342.0 which integrates this function and is visible to users.
How to reply to someone in a Whatsapp group without anyone knowing
How to change the number on WhatsApp and keep groups and conversations
What to do if the WhatsApp messages do not arrive until the application is opened
How to disable WhatsApp if I lose my mobile
How to find out when someone is lying via a text message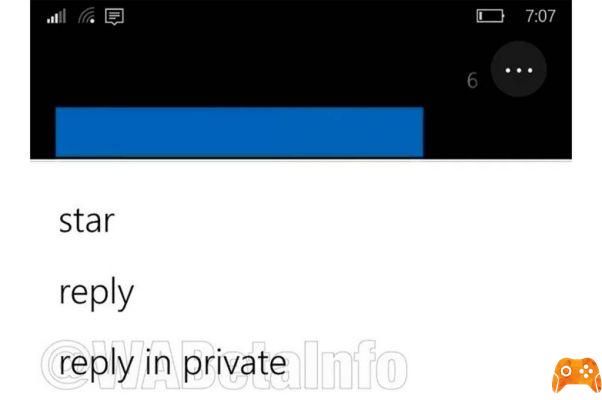 How to disable WhatsApp if I lose my mobile
Through this third button we can respond to a member of the group privately, without others knowing.
Thus, when we are in a group, it is possible to click on a particular group conversation, directly reply to a message that you wrote this contact, we will see a new menu, in which we can see a third option called "reply privately".
This will give us the ability to respond directly to a contact in the group without others knowing.
An interesting feature that we are sure to see soon in the versions for Android and iOS.
How to install Whatsapp on an Android tablet with WiFi only
Further Reading:
How to avoid being added to a WhatsApp group
What happens if I report someone on WhatsApp
How to change Whatsapp group administrator
How to listen to Whatsapp voice messages without viewing and without opening the app
How to know who saved your number using WhatsApp