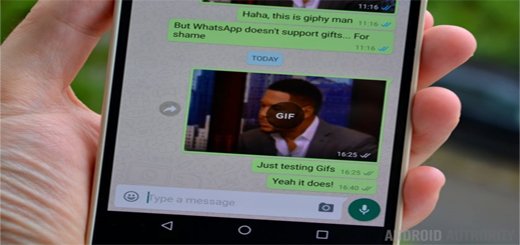 How to send GIF files with WhatsApp, as we all know until now it is not possible to send GIF files with WhatsApp. But this is just a thing of the past because now WhatsApp allows you to send GIF files directly into the application to anyone.
WhatsApp released a big update today and introduced like Snapchat the inclusion of doodles and you can add colorful text and emojis to any image before sending it, just like Snapchat.
It also introduced the flash for the front camera, so as to ensure excellent photos even in low light conditions. The new version of WhatsApp also introduced video zoom when recording from the built-in camera. All the features mentioned above are available to the public from today.
But one thing is still missing in this update, sending GIF files. But luckily, after so many years, WhatsApp has finally introduced the sending of GIFs in its latest beta update.
How to send GIF files with WhatsApp
You can easily send GIF images to anyone with WhatsApp version 2.16.293. This version is not currently available on the Play Store, but you can download the APK file from the link below and start sending the GIF images to your friends. This will be a new level of fun. Download the file from the link below:
Download WhatsApp APK 2.16.293
Once the APK file is downloaded, install it like any regular APK file. If it asks you to check unknown sources before installing the APK file, go to settings and tick the installation of applications from unknown sources.
The file is totally safe to download and install and is also working very well. We have personally tested it.
After installing the APK file, select any GIF file from your gallery and send it as a regular image file.
Further Reading:
How to send high quality videos via WhatsApp on Android and iPhone
WhatsApp: how not to send photos to the wrong people
How to send the same message to multiple contacts at the same time with WhatsApp for Android
How to know who saved your number using WhatsApp
How to make WhatsApp calls using the Google Assistant