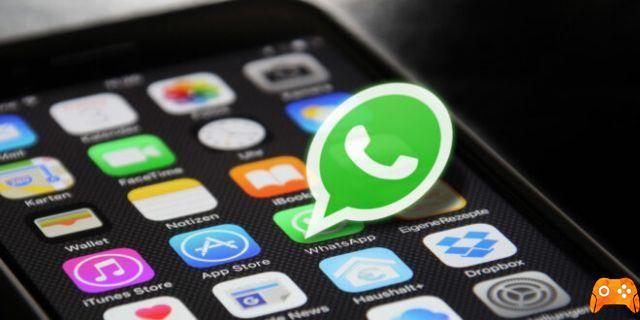 Do you need to know how to download and save WhatsApp audio on Android and iPhone? Who doesn't know Whatsapp today? It has become our favorite app. Indeed, in Spain we are one of the countries with the greatest interest in using this app. 90% have it installed and we use it several times a day.
Today it is not strange for us to find people talking to themselves on the street while talking on the phone by sending a voice note. We thought they were crazy until a few years ago! But now there is a whole world inside WhatsApp audio.
For example, i types of people. There are people who send audios that are only a few seconds long and then people who send you 15 minutes. Are you sure it wouldn't be easier to make a call?
And we can also find different types of audio - some are insignificant, but others that you would like to keep for life and cycle until you memorize every word. A little exaggerated? Maybe, but you definitely want to download and save WhatsApp audio on iPhone of someone special. If you want to save the audio to laugh at a friend's disappointments or have a declaration of love forever, The tutorial will be useful for you.
How to download and save WhatsApp audio on iPhone
IOS devices, as always, are a little more difficult to handle than Android. But don't worry, it's not too complicated.
The first thing we need to do is download the Documents 5 application. The Documents 5 application will be used to read or play any type of file on our device. Let's start with the steps to follow to download the audio.
Open WhatsApp
Select the audio you want to download
The cloud of options will appear
Press "forward" to send an email
Once the file is sent by mail, we will click on the attached file on the option "add to iCloud Drive" and within this option "Documents by Readdle".
You can do it as many times as you want!
Now we can play the audio whenever we want from the application or download it to another device linked to our iCloud account.
What if you still can't play it? It is for the latest versions of WhatsApp that it converts audio to a format that is not compatible with all players. But calm down @ [email protected]%, don't panic. You can also download VLC for iOS and export audio notes directly to play them from there whenever you want and hassle-free.
How to download and save WhatsApp audio on Android
Android makes our life easier. Good boy! The first step is to download the EX File Manager | app Explore files from Google Play. The application we need to download is a free file cabinet with multiple functions, applications, documents and multimedia content. Once downloaded, let's follow the steps:
Let's enter the application
We look for the "WhatsApp" folder (you can have it in the internal memory of your phone or in the SD, depending on the configuration)
Let's go to "Media"
And within this to "WhatsApp Voice"
There we can find all the audios that have been sent to us
And if we want to save one that we have recorded, we will only have to change the folder in the fourth step and go to "WhatsApp Audio". Now we just have to save the audio we want on the mobile or pass it to another device via microUSD.
You just have to decide whether to keep that audio for yourself or share it with someone else.
We wrote for you: How to hide the WhatsApp profile photo from a contact without blocking it or you can also read How to make WhatsApp calls using the Google Assistant
Further Reading:
Whatsapp, how to convert audio messages to text
How to change voice on WhatsApp
How to make WhatsApp calls using the Google Assistant
How to speed up Whatsapp audio messages on PC and phone
WhatsApp warns: if you don't use the official application, your account will be banned