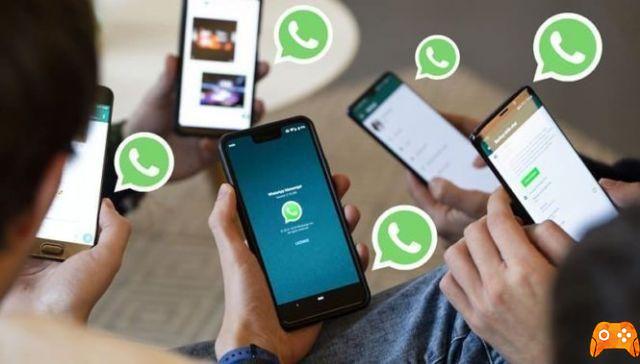 WhatsApp for iOS offers a wide range of features. This "simple" messaging service simplifies many complicated things, whether it's sending your current location or transferring a simple PDF file. But what it doesn't do is transfer the images in their original resolution.
Transferring images and videos via WhatsApp means that their file compression technique will strip the images of their original quality. While they are still beautiful on the phone, viewing it on a PC is to open up a completely different picture.
Sending and sharing full resolution images is very easy on Android, sadly not the same on iOS. Here, either means sending the image file as an email attachment or sharing it on Slack.
Thankfully, we've found a perfect solution, and in this post today we're going to show you how to send a full resolution photo on WhatsApp for iOS. Let's begin.
Method 1: via iCloud
Step 1: The first step is to make WhatsApp believe that the image you are uploading is a document. To do this, open the photos, select the images you want to send and tap the Share icon.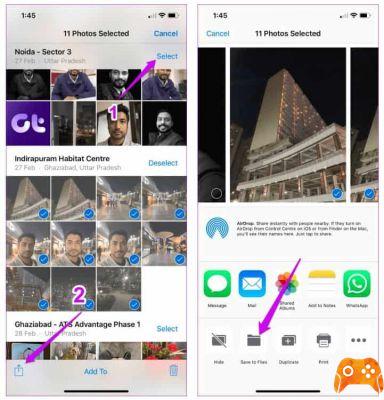 Now, select Save to file. Tap on iCloud Drive and choose Add.
2 pass: now it's time to send and share. Open WhatsApp and tap the Plus icon> Document and select files from iCloud Drive.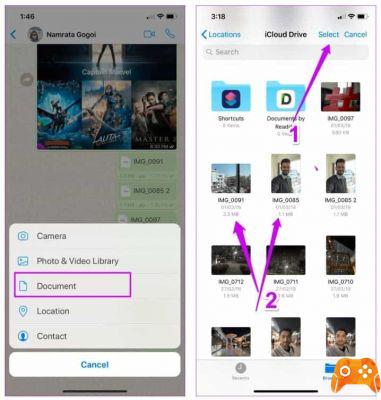 Have you finished!
Send automatic replies on WhatsApp
Method 2: via zipped file
Another method through which full resolution images can be shared is via zipped files. However, iOS doesn't have a native method of compressing files, which means you'll need to use a third-party app.
Bundler is one of the many iOS apps that simplify the zip file creation process.
The good thing is that it opens in the Share menu, making it super easy to share images and documents. Here's how to make it work.
Step 1: Open Photos, tap Select and select the photos you want to send. However, you won't initially see Bundler on the Share tab. You will need to add it manually.
Step 2: To do this, hit the Share icon> More and turn on the toggle for Bundler. Once the app is added, tap the icon to create a zip file.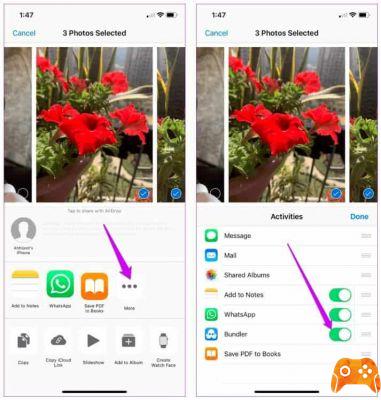 If you are creating a zip file for the first time, you will be asked to name it.
Step 3: Now, all you have to do is go to Bundler and tap the Share button. Choose WhatsApp from the Share tab, select your contacts and tap Send. As easy as the first method!
If you are sending the zipped file to an Android user, they will be able to unzip it via a file explorer such as Solid Explorer. An iOS user will be able to view files by tapping on the shared file and selecting Preview content.
To extract the files, tap the Share button and select Save to File> On My iPhone> Documents and tap Add.
Of the two methods, the former appears to be a natural choice. However, if for some reason, you are unable to use iCloud, Bundler is the app for you. It also allows you to rename and delete compressed files. Just tap the i icon, and the options will be displayed.
3 ways to send a WhatsApp message to someone without adding them as a contact
Whatsapp Bonus Cheats
1. Share images via Google Photos
Last Christmas, all my cousins ​​reunited after a decade and of course we engaged in a crazy photo shoot. But when it came to sharing most of the photos, it turned out that WhatsApp only allows you to share up to 30 images at a time. So I had to go through the process again to load the next batch. Bummer!
The best way to share images is to use Google Photos. It's a simple feature, where all you have to do is select the images you need and tap the Share icon at the top.
Now select Create link and once generated, tap on the WhatsApp icon to share. Choose your contacts, and that's it!
How to add background music Whatsapp Status
2. Share pictures in bulk using shared albums
Instead of using WhatsApp groups to share pictures with a group of users, use the Google Photos Shared Album feature. This feature allows you and your friends to add thousands of videos and images to a shared album.
And the good thing is, the recipient doesn't have to have Google Photos to view the images. To create a shared album, simply open Photos and tap the three dots in the search bar.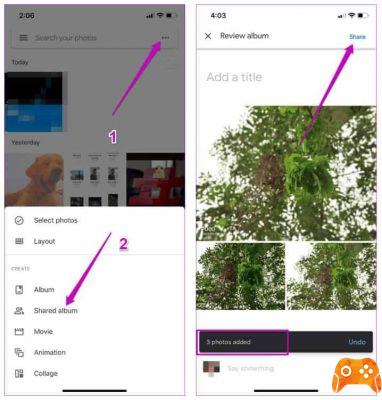 Choose Shared Album and give it a suitable name. Then, select the photos and hit the Share button.
Is WhatsApp safe? 5 security threats users need to know
Conclusion
The methods above will help you show the full power of your phone camera without having to email photos or share Google Photos links. With photo sizes so large these days, these two workarounds will also save you from the headache of sending multiple emails.
Here's how to recover deleted photos from Whatsapp
Further Reading:
How to speed up listening to WhatsApp voice messages on Android
How to send high quality videos via WhatsApp on Android and iPhone
WhatsApp: how not to send photos to the wrong people
How to know who saved your number using WhatsApp
Because sometimes Whatsapp doesn't send photos