Agitated, not scrapped
Psyonix Studios, the San Diego-based video game development studio, in partnership with Metro Goldwyn Mayer (MGM) and Aston Martin, has announced that Aston Martin DB5 of the famous agent 007 will be available on Rocket League starting from July 29 on all platforms.
The 5 Aston Martin DB007 will be available for purchase in the Item Shop at the price of 1100 Credits and features the iconic 5 Aston Martin DB1963 with the 5 Aston Martin DB007 Paint (reminiscent of Aston Martin's famous Silver Birch color), Aston Martin DB5 Engine Sound, Aston Martin DB5 Wheels and a Reel Life Sticker . The 5 Aston martin DB007 will be available from July 29th to August 4th.
This vehicle also marks the beginning of a multi-annual collaboration between Psyonix, MGM and Aston Martin to bring more James Bond content into Rocket League into the future.
To find out more about the 5 Aston Martin DB007, you can visit the official website HERE.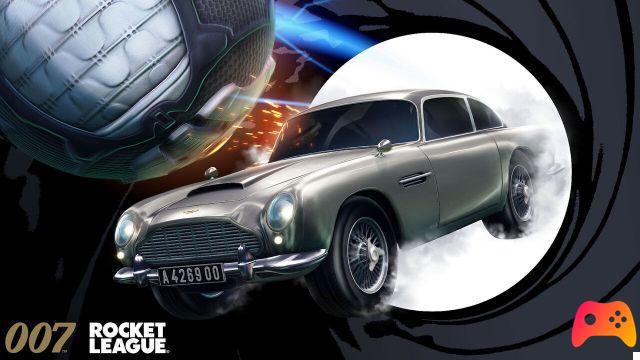 ► Rocket League is a Sport type game developed and published by Psyonix Studios for Linux, Mac, Nintendo Switch, PC, PlayStation 4, PlayStation Network, Steam and Xbox One, the video game was released on 07/07/2015 The version for Nintendo Switch came out on 14/11/2017 The version for Xbox One came out on 17/02/2016
Rocket League is a beautiful game that cannot be missing from your collection: we have decided to evaluate it with a 80%, if you are interested in learning more you can read the Rocket League Review