Darkness descends on the world of Nostria
1C Entertainment and Koch Media have released a new trailer on the story of King's Bounty II.
The trailer titled "Unite Them or Fall" focuses on the horrors that haunt the magical world of Nostria and offers a deeper look into a twisted conspiracy that plagues these lands.
Darkness descends on the world of Nostria. Conspiracies, sabotage and necromancy are overshadowing the country. The counties are demanding independence, bandits roam the streets and rumors of the overwhelming power of Blight they emerge from a whisper in the dark. The old king Claudius he has been poisoned and can no longer lead the kingdom and so his son, Prince Adrian, must now unite the warring lands as his power and faith fall under attack. But perhaps a savior - the kingdom's last hope - is already here, to fight back and finally restore peace and order to Nostria.
King's Bounty II allows players to choose one of three heroes, each with their own unique personality and abilities, to venture into the fantastic world of Nostria. There is much to explore, to recruit and to develop to command your personal execution as you venture into a non-linear world filled with betrayal, sacrifice and survival.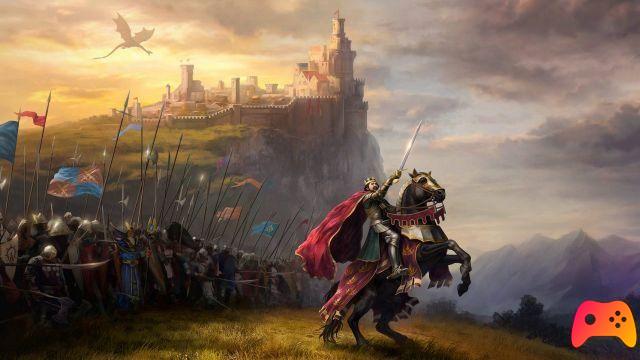 The upcoming successor to the exclusive and acclaimed turn-based tactical RPG series King's Bounty will launch on August 24th, 2021 on PlayStation 4, Xbox One, Nintendo Switch and PC.
► King's Bounty II is a turn-based RPG-Strategy-Game type game published by Deep Silver Koch Media for PC, PlayStation 4, Xbox One and Nintendo Switch, the video game will be released on 24/08/2021 (in 67 days)