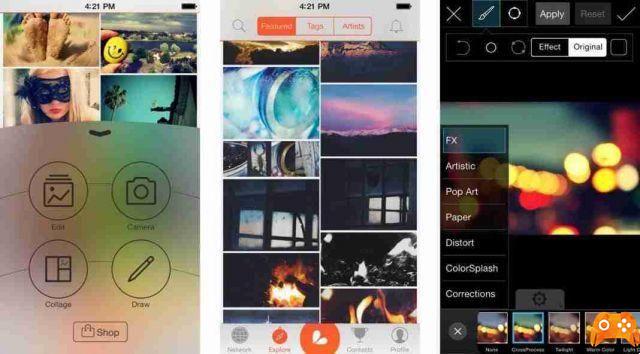 App for photomontages. Are you looking for an app to create photomontages and collages with your photos, now we will show you the best apps you can download.
Are you tired of the usual effects on your photos and would like to make photomontages that enhance your photos in a simple way through your Android smartphone or iPhone.
Here is the list of the best apps for Fontom Advantages available on Playstore and Apple Store.
App for photomontages
PicsArt Photo Studio
With 400 million installations, PicsArt is the # 1 photo editor for mobile phones, it's free, easy to use and goes beyond a few simple filters. Download PicsArt and enjoy tools, effects, collage maker, camera, free clipart collection, millions of user created stickers and drawing tools. PicsArt helps you make your images great, experiment with new techniques and have fun with friends by turning free-to-edit images into outstanding collages and memes.
Available for both Android and iOS and Windows Phone
photo lab
Enhance your photos with over 800 gorgeous frames, effects, filters or montages! Photo Lab is an easy, fast and fun photo editor. You don't need to be a photo editing ninja to make a funny photo and every portrait beautiful. Just choose a filter, frame or montage to use, then choose which image to edit, and that's it! Photo Lab will do all the work, just get comfortable, relax and get all the honor.
Available for both Android and iOS.
PhotoFunia
PhotoFunia is the best way to add a spark of creativity to your photos, make them special and more original. In a few create amazing photos and collages, absolutely all for free. PhotoFunia is so simple to use that anyone at any age can use it with ease.
available for both Android and iPhone and Windows Phone
Prisma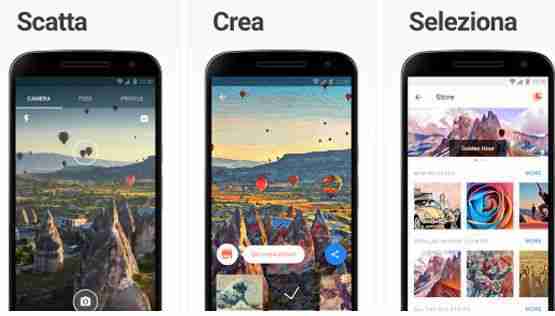 Prisma transforms your photos into artwork following the style of famous artists: Munk, Picasso and world famous decorations and motifs. A unique combination of neural networks and artificial intelligence allows you to convert your memorable moments into timeless pieces of art.
available for both Android and iOS