Numerous graphic improvements, including the definition in 4K on PS5 and Xbox Series X
Port Royale 4 is coming to next generation consolesGaming developer Minds Studios and publisher Kalypso Media announce it. In this regard, a trailer has been published on the Kalypso YouTube channel showing the improvements of the new edition.
Among the novelties already known it stands out immediately achieving 4K on PlayStation 5 and Xbox Series X, Xbox Series S owners will have to settle for 1080p instead. Particularly relevant will be the improved simulation of lighting and weather conditions, which will be more realistic. Also important is the possibility of cross-gen rescue, which will allow those who already owned Port Royale 4 on the consoles of the previous generation to resume the game from where they left it, without losing their progress.
The simulator will be available in two editions, standard and extended. The difference will be the inclusion of some additional content in the extended version, such as qfour new headlights and plans for the construction of five different parks in their own in-game settlements.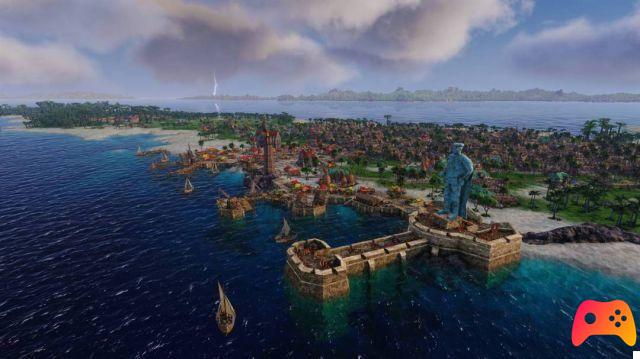 Port Royale 4 will be released for next generation consoles on 10 September in digital delivery, the extended edition alone will also be available in physical copy at selected retailers.
► Port Royale 4 is a Simulation-Strategy game developed by Gaming Minds Studios and published by Kalypso Media for PC, PlayStation 4, Xbox One and Nintendo Switch, the video game was released on 25/09/2020 The version for Nintendo Switch came out on 31/12/2020
Port Royale 4 is a nice game that we recommend: we decided to rate it with a 70%, if you are interested in learning more you can read the Port Royale 4 Review