The range of devices designed for consoles and signed by the leader in lifestyle gaming Razer has recently expanded, thanks to the arrival of the new headphones Razer Kaira X and the latest devices designed for Xbox e PlayStation.
The latter are inspired by the version for PC and ensure high quality gaming audio thanks to the drivers Razer TriForce will give 50 mm, designed to offer better separation of frequencies and generate bright highs, clear mids and booming lows. The flexible microphone Razer HyperClear Cardioid mounted on the boom will go, through its pick-up pattern designed to exclude unwanted background noises, to ensure crystal clear in-game communications.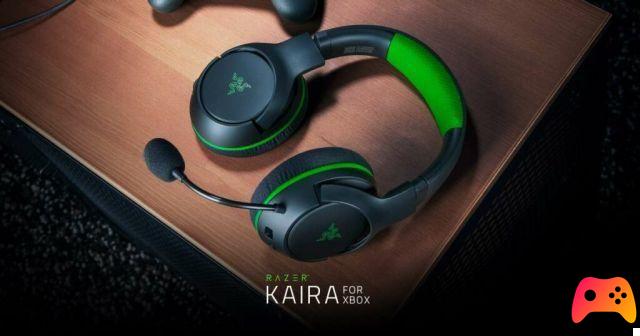 To make the new headphones Razer Kaira X perfect even for longer gaming sessions will also be the union between the comfortable controls on the headphones, perfect for adjusting the audio, and the structure of the device: the ear cushions in Memory Foam Flowknit and the padding of the headband make the device comfortable and flexible on every occasion. The latest additions from Razer are also compatible with most consoles, PCs and smartphones, thanks to their 3,5mm analog connection. To make them suitable for any type of hardware will also be the colors available, capable of ranging from the classic white-black to Shock Blue, all passing also from Pulse Red and Electric Volt.
Headphones Razer Kaira X they are available at the price of 69,99 €. The Shock Blue, Pulse Red and Electric Volt versions will instead be available for the pre-order starting October 14th.
All in white and meant for Xbox Series X | S sono le Razer Kaira Pro, headphones that combine the features already listed above with greater connectivity and stellar audio performance, thanks to Bluetooth 5.0 and their ability to support only Xbox Wireless. The Pro version is currently available at the price of 159,99 euro.
Equally interesting is the Razer Wolverine V2: the controller, thanks to the Razer's Mecha-Tactile Action Buttons and D-Pad, is in fact perfect for ensuring greater responsiveness and precision during gaming sessions. Also offering greater customization and flexibility will be the two additional remappable bumpers and the hair trigger mode, designed to offer extreme speed during action games. The device can be purchased at the price of 119,99 €.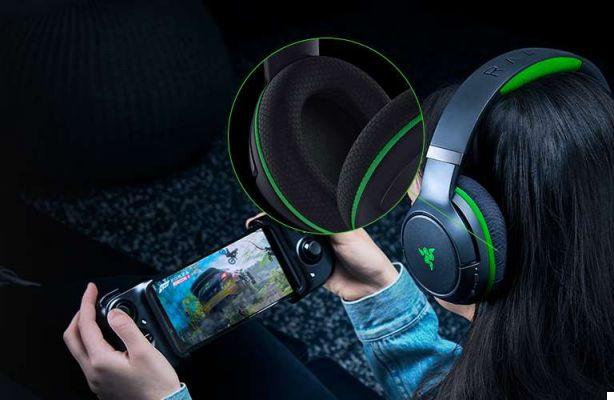 Finally, to complete the new line of devices, there is a wide range of universal fast charging supports, compatible with the controllers Xbox Series X | S, Xbox One e XBox Elite Series 1. The universal quick charging stands offer, via a magnetic coupling system, fast charging, in an attempt to minimize game downtime. The devices are available in Carbon Black, Shock Blue, Robot White, Pulse Red and Electric Volt colors at the price of 59,99 €.