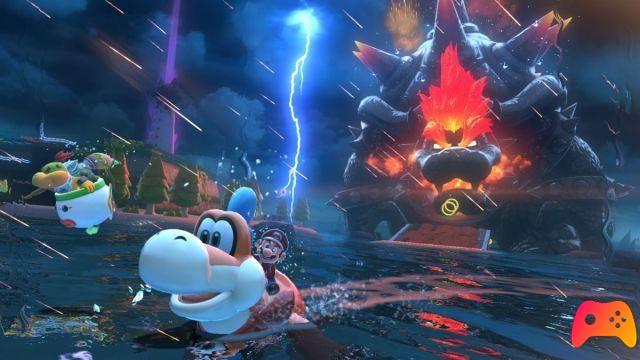 Here's how to get all the Solegatti from this area.
Super Mario 3D World has recently been revamped and re-released for Nintendo Switch, in a form that has convinced many, albeit with some reservations (read the review here). As usual EpicTrick does not leave you alone, so here we are to give you a hand in the exploration of Roiling Roller, especially in search of all the Solegatti. Roiling Roller Isle is a optional endgame level, one of the most intrigued and naughty, above all because of its "biome" almost entirely made up of ... lava. Sure, with the right power-up it can become a breeze, but you never know.
Each level in Super Mario 3D World + Bowser's Fury has 5 Solegatti and 5 coins, let's see where to find them in Roiling Roller.
Like on Mount Magmeow, the Bowser blocks are at the start of the level, you just need to look to the right of the gate at the start of the level, towards the gray tower.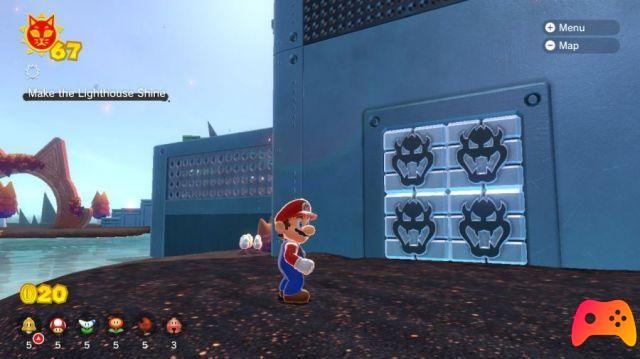 It is in the empty space in the first blue rotating reel, at the beginning of the level; it seems more dangerous than it is, there is in fact an invisible platform under the coin itself.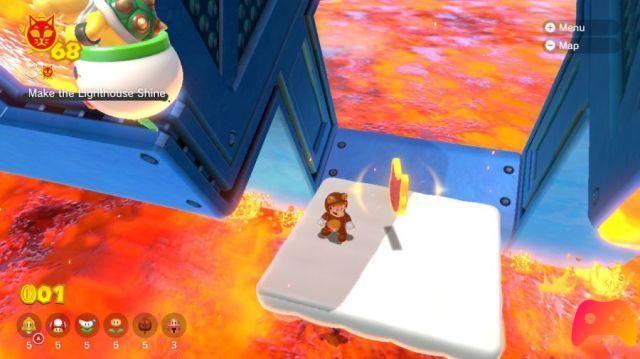 In the back of the roller, the first covered with lava of the level. If you don't see it, wait for the roller to go all the way around.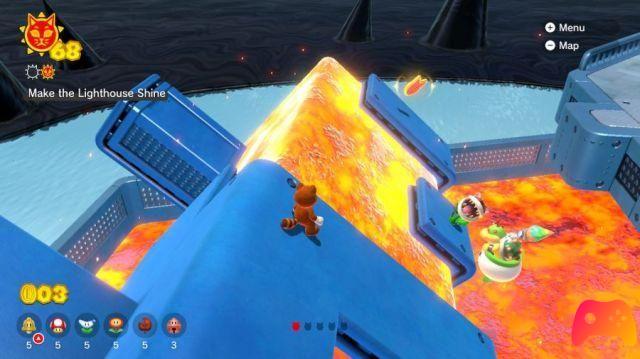 After getting off the blue roller, you will come to an area crammed with Goombas stacked on top of each other; the coin is on top of the highest Goomba pile.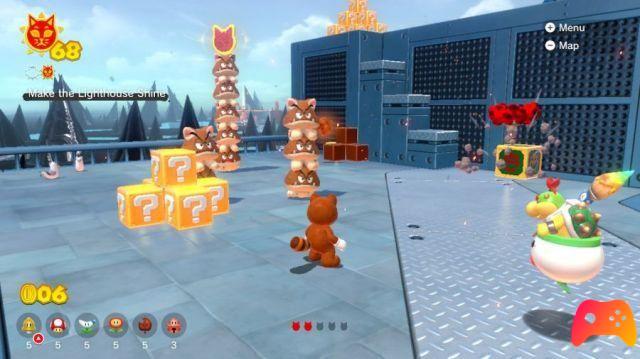 Once you get to the green reel, grab a Bob-Bomb and break the stone blocks in the blue reel right after.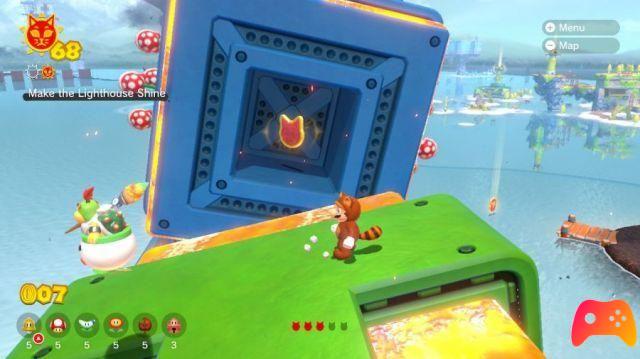 The latest Roiling Roller Isle coin in Super Mario 3D World + Bowser's Fury is located in the second green reel, on the edge of a rather large section of it. Having the Coon suit here helps, no doubt.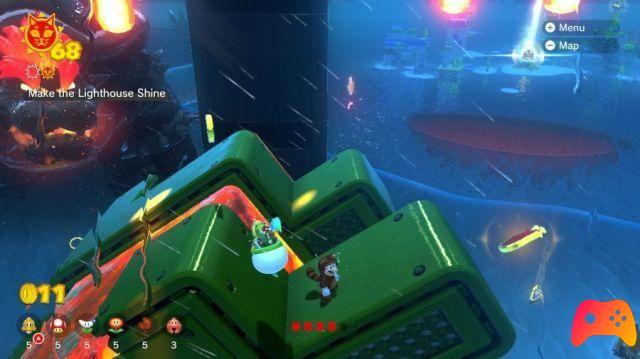 Collect all 5 coins to get this Solegatto.
Reach the top of the level to find this Solegatto; There are several Raccoon power-ups, make the most of them.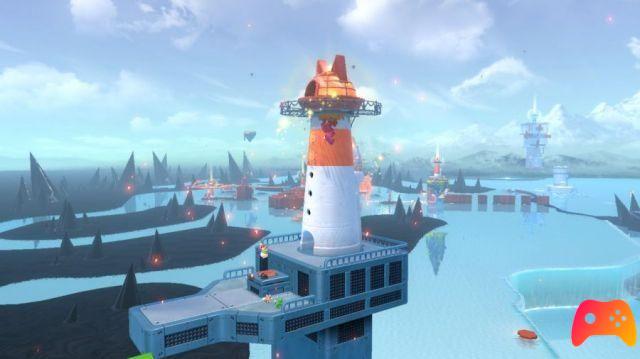 Return to this level once completed to find an Obstacle Course button; activate it and you will create a series of platforms to use to get to the finish line before the 20 seconds run out. With a Cat or Coon power-up you will make everything much easier.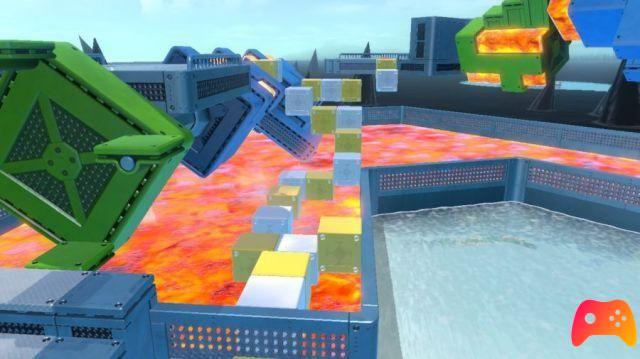 Reached the top of the level, take the key and bring it back to the entrance, perhaps again helped by the Raccoon power-up, recoverable at the point where the Bob-Bomb spawns.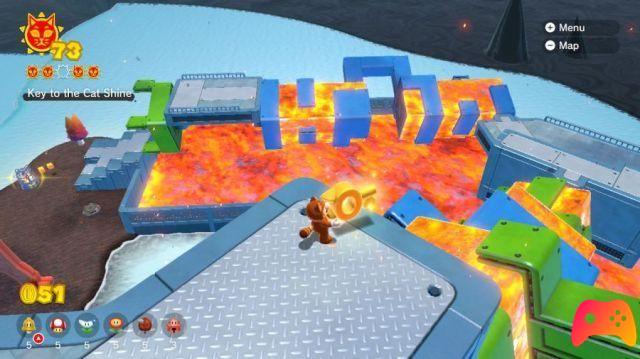 Here we are at 100% Roiling Roller Isle level, which you can now leave behind without too many worries. Bye bye washes and see you soon with a new guide to the Solegatti of Super Mario 3D World + Bowser's Fury.
► Super Mario 3D World + Bowser's Fury is a Platform-Adventure game developed and published by Nintendo for Nintendo Switch, the video game was released on 12/02/2021
Super Mario 3D World + Bowser's Fury is a game to own at all costs: we decided to evaluate it with a 93%, if you are interested in learning more you can read the Super Mario 3D World + Bowser's Fury Review
The best guides on Super Mario 3D World + Bowser's Fury
Super Mario 3D World + Bowser's Fury - The Secret Worlds

Super Mario 3D World + Bowser's Fury - Unlock Rosalind

Super Mario 3D World + Bowser's Fury - 100% Jump Island

Super Mario 3D World + Bowser's Fury - 100% Costa Felina
Super Mario 3D World + Bowser's Fury - 100% Fur Step Isle