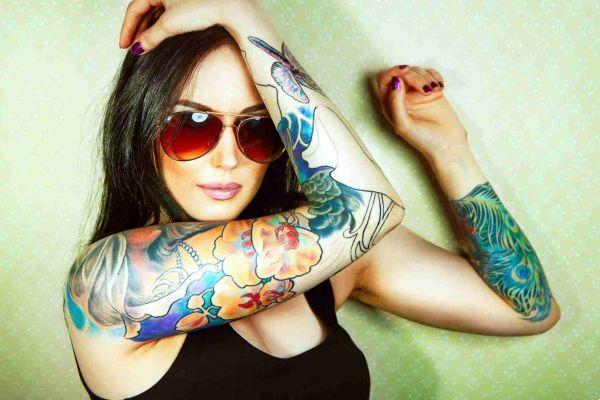 The best tattoo apps for Android and iOS. Try new tattoos on your skin in a virtual way through these free apps.
Are you a tattoo lover, would you like to see how your chosen one would fit on you or try one of the many suggested by these free tattoo apps?
Are you unable to get a tattoo but would you still like to have a photo that shows you how it would look on you and then share it with friends via messages or social media?
These free tattoo apps do it all. Take a picture of yourself, choose your tattoo and that's it.
Tattoo app
Tattoo my Photo 2.0
"Tattoo my photo" app lets you try new tattoo designs without any pain! Tattoo yourself on your photos. Using the application you will feel like in a virtual tattoo parlor. Just choose a photo from the gallery or take one using your camera, choose the tattoo design that suits your style, rotate, resize, save and share!
The editing tool contains a lot of ideas for boys and girls.
Remember, getting tattoos in the real world is not a game, they will stay on your skin forever, so first check how it looks.
Download now on Android
INNKHUNTER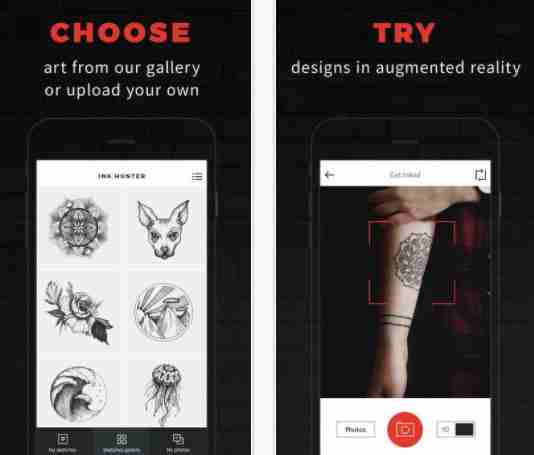 Using InkHunter you can try on any tattoo directly on your body.
The application uses augmented reality technology which means:
a tattoo can be seen in real time
from different angles
and treated directly on the skin.
InkHunter also allows:
add your tattoos
extract tattoos from paper sketches
Trim tattoos along the contour of the body
The way it works is simple:
Choose tattoo -> Get cool pictures -> Share them with your friends!
Download now for iOS
Tattoo Cam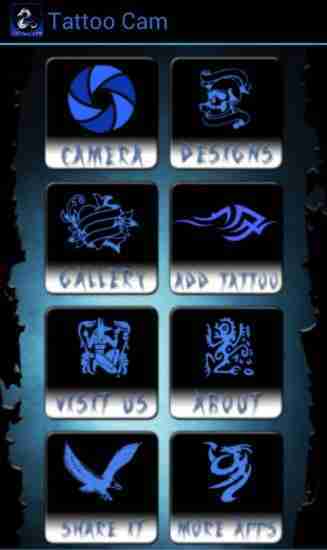 Tattoo Cam allows you to try new tattoo designs without any pain! Create your own virtual tattoo making studio! Just choose your tattoo design, and take a photo from your gallery. Add new tattoos to your images and don't forget to share them!
Download now on Android
TryTattoo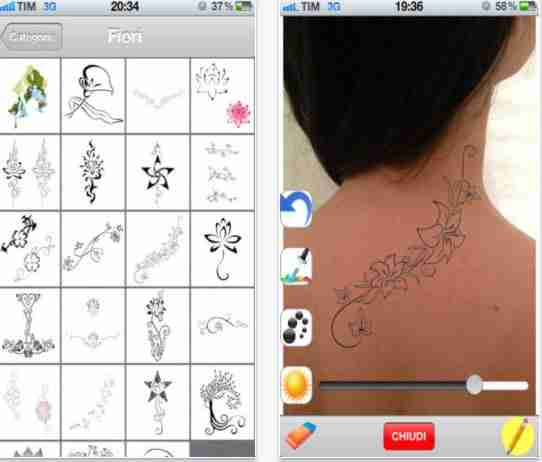 TryTattoo is the application that accompanies you in the world of Tattoo! You can try many beautiful tattoos on your body, all you have to do is choose one of the many available and then apply it on your photo, or directly from the camera with the revolutionary LIVE function! Is your dream tattoo not in our archive? No problem! Adding new tattoos is very easy, in fact, thanks to the image acquisition function, you can insert your personalized designs. If you are satisfied with the work obtained, you can easily share it by sending it via email to your friends or industry experts to perfect it.
Download now on iOS