Are you already looking for a device that allows you to fully enjoy the first Christmas jingles? To do for you, in this case, it could be Devil BOOMSTER!
The latter, now in its third generation, is the sistema audio/stereo Bluetooth DAB+/FM most popular and iconic signed by the brand devil, and is specially designed to become the most faithful companion of the evening.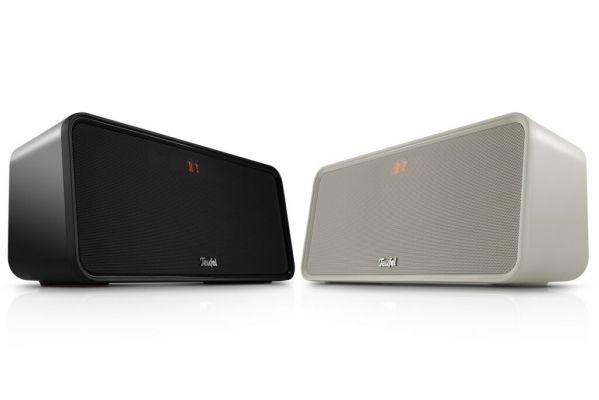 The radio-stereo is in fact capable of generating a powerful, precise and faithful sound, thanks to an imposing subwoofer positioned at the front and to a greater amplification and harmonization of the basses within the sound spectrum guaranteed by two passive membranes. To make the device even more performing than in the past will also be the union between the RMS power of 42 wattsyou technology Dynamore by Teufel, designed to offer maximum performance within the home.
Alongside the previously listed features there will also be a lithium-ion battery capable of guaranteeing up to 18 hours of playback and a USB-A input designed to make the device an efficient powerbank.
Do you want to alternate the DJs during the evening? Nothing to fear, because the multipoint function with Bluetooth 5 e apt-X by Teufel BOOMSTER will allow you to pair up to 2 smartphones at the same time or, alternatively, will make the connection between two BOOMSTERs much more immediate!
All these features will be incorporated into a design with the same elegance as the previous models, but much more versatile: the aluminum handle, the IPX5 certification and the convenient remote control will make it easy to use even outdoors, while the new rubberized control panel and the built-in passive membranes on the back will emphasize performance.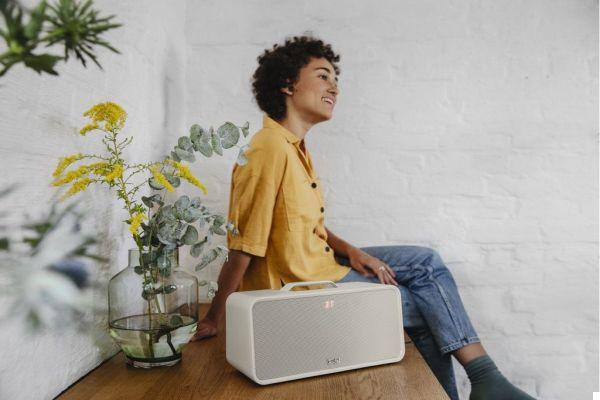 The new Devil BOOMSTER is currently available on the Berlin-based company's online store at the price of 369,99 €, in the two colors Sand, White and Black. Purchase the device up to Monday 8 November It will also allow you to get a discount of 20 euros on the price.
Do you prefer to listen to music alone? In this case you may be interested in these headphones or, for a minimal design, this other model could be for you!