Call of Duty: Mobile has a large arsenal of very interesting weapons classified into handguns, assault rifles, snipers, shotguns, explosive weapons and even special weapons. As in multiplayer mode, in Battle Royale it is important to know what weapon to take with you to survive until the end of the game, as that choice can make the difference between losing or winning.
Unfortunately not all of them have excellent characteristics and they adapt in the best way to this style of play, even if it must be considered that each player has different tastes and ways of playing. In the following information we recommend the 5 best weapons for the BR, you may know some of them, but if not, we also explain why you should use them.
AK117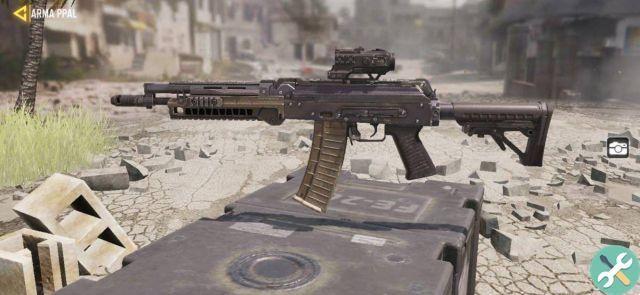 AK117 Call of Duty: Mobile
Powerful, fast and effective. If you are looking for a weapon with which you must react quickly when entering a fight in Battle Royale, the AK117 is a weapon that you easily adapts to any situation. In fact, many players use it for its balanced characteristics, which makes it suitable for both close and long range combat. These are its characteristics:
Harm: 2021
Precision: 2021
Range: 2021
Cadence: 2021
Mobility: 2021
It should be noted that the AK117 when it comes updated with additional accessories, it becomes a much more lethal weapon than it already is, making it excellent for hitting a string of good kills.
M4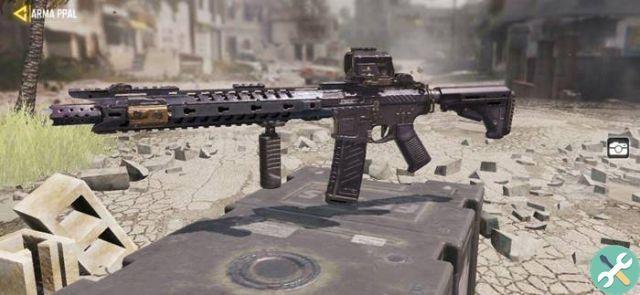 Call of Duty: Mobile M4
It is similar to the AK117, only it has more precision and it's a little less powerful, which is what makes it one of the best, since there are users who prefer more precision, over power and cadence. The truth is, it hasn't nothing to envy to the Ak117, it could be said that they are at the same level of effectiveness. These are its characteristics:
Harm: 2021
Precision: 2021
Range: 2021
Cadence: 2021
Mobility: 2021
PDW-57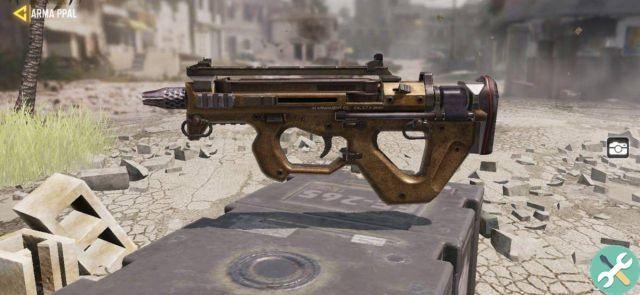 Call of Duty: Mobile PDW-57
Do you usually attack at very close range and do you like the adrenaline? Then the PDW-57 is perfectly suited to your attack mode. This weapon is amazing because the amount of damage it can do and the amount of bullets it can drop quickly. With an extended charger, there is nothing that can stop you. These are its characteristics:
Harm: 2021
Precision: 2021
Range: 2021
Cadence: 2021
Mobility: 2021
Article 50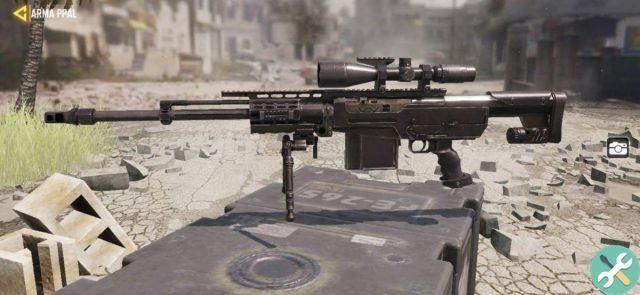 Call of Duty: Movable Item 50
If you are one of those who are good at sniping, then you must know the Article 50, the sniper weapon par excellence of many professionals. Yes, perhaps there is another one that has more damage, but power is not everything, its characteristics are great for being able to eliminate enemies at ridiculous distances if you have a good eye. Also, we recommend that you try get the improved Article 50 in aerial boxes, they will give you a sight with a temperature sensor and take out enemies with two or even one hit. Its features are as follows:
Harm: 2021
Precision: 2021
Range: 2021
Cadence: 2021
Mobility: 2021
Striker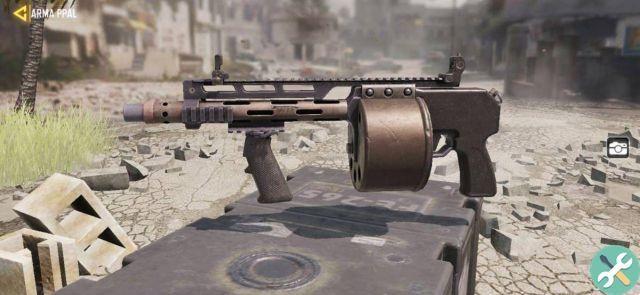 Call of Duty: Mobile Striker
In Battle Royale there are varieties of rifles, but undoubtedly the one that takes first place is the Striker, a rifle that allows you to shoot fast and in series, which makes it efficient in encounters where enemies have assault rifles. Plus, its damage and pressure are good enough to be just a simple shotgun. Its features are as follows:
Harm: 2021
Precision: 2021
Range: 2021
Cadence: 2021
Mobility: 2021