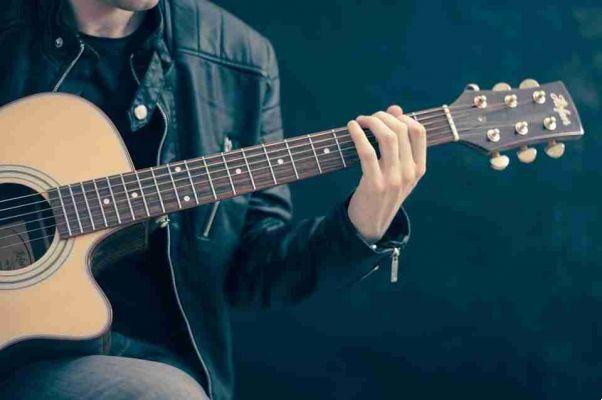 The best apps for musicians and singers on Android. Whether you're playing an instrument, singing, or making electronic music, Android has some great apps that can help you out. Here is our selection.
The best apps for musicians and singers on Android
BandLab
With BandLab you can create your own music. You can sing straight into the app, where the AutoPitch feature will help you stay in tune, or connect your instruments to record live. There is a huge range of beat and loops packs for you to download to enhance your compositions. Or you can create your own through the 100+ downloadable tools.
The app is powerful and a lot of fun. It is also accessible to those who have never made music before. If you're looking for a paid alternative with a more professional feel, check out the excellent FL Studio.
Download: BandLab (free)
backtrackit
If you want to learn how to play the latest songs, or create backing tracks to play or sing, Backtrackit is the app for you.
It takes the music on the phone and breaks it down in different ways. He shows you in which key a song is and which chords are played. You can slow down certain sections when you're trying to master a solo or riff. It can also remove the main vocal or instrument from a track, allowing you to replace it with your own performance.
Backtrackit is great for learning new songs, or just spending an evening playing with your favorite artists.
Download: Backtrackit (free)
HumOn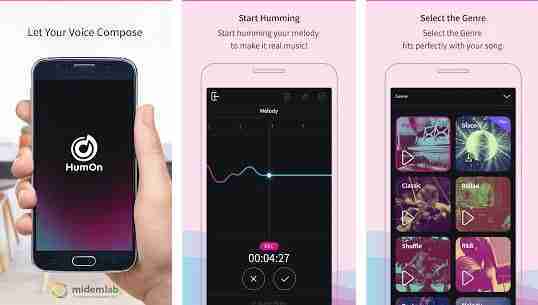 HumOn makes it possible to compose an entire song just by humming into your phone.
Just sing into your phone, choose a genre (including rock, R&B and classical) and the app will turn your melody into a complete composition. From there you can play with the mix and arrangement and record vocals. Once done, save as an MP3.
By tapping the button Score you can see both the music notation and the chords for your song. You can edit them and add the lyrics too. You will need to upgrade to the Pro version to export it as a PDF document. But as an effective way to turn ideas into actual songs, it's worth it.
Download: HumOn (free version available)
Pitched Tuner
Pitched Tuner stands out because it works with everything: strings, brass, woodwinds, anything.
It's easy to use.Just play a note on your phone and the app measures it, accurately down to one hundredth of a semitone. There is also a special Instrument Tuner mode which simplifies the tuning process of stringed instruments.
Download: Pitched Tuner (free)
Metronome
The metronome is the best way to keep time as you play.
It's a great looking app, with all the features you need.
The app supports a song library where you can save your setups, then combine them into a setlist for when you're running. You can also set the screen to blink with each beat rather than having to listen to the tones.
Download: The Metronome (free)
Guitar Chords and Tabs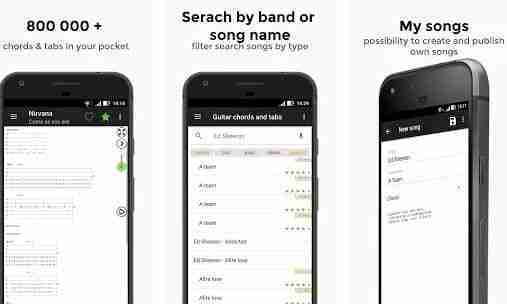 The app features chords and tabs - a simplified form of musical notation for guitars - for over 800.000 pieces of music. It includes an interactive chord function that shows you the correct fingering when you need it. And if you upgrade to the Pro version, you can unlock the auto scroll feature which keeps the tab page moving on the screen during playback.
Download: Guitar Chords and Tabs (gratuito) | Guitar Chords and Tabs Pro
remix live
You can mix beats, loops, effects and samples on the fly with Remixlive. The app is easy to use, yet surprisingly powerful. You get over 50 sample packs included as standard, and you can purchase more to suit your needs. There is a built-in sample editor and support for finger drumming.
When you are done you can save your work in MP3 or other formats. You can also upload your recordings to SoundCloud, and there's also integration with the Ableton Live desktop music app.
Download: Remixlive (free version available)
Hi-Res audio recorder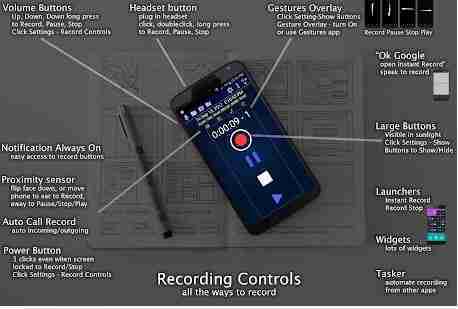 Finally, here is an app to record your music. Simply plug in your headphones and you can monitor the recording. It is so useful for both music and voice.
You need a phone that supports low latency, like some of Samsung's recent flagship devices. Even if you don't own one, the app's ability to record in high quality and export to MP3 is worth it.
Download: Hi-Res Audio Recorder (Free, premium version available)