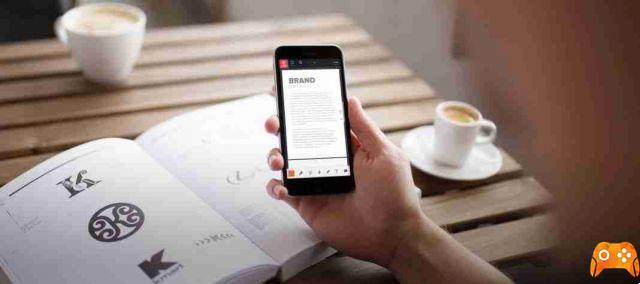 App to open PDF. You are looking for a free app that allows you to view and read PDF files on your Android or iOS smartphone or tablet.
Now we will list the best apps to open PDFs on both Android and iPhone smartphones and Android and iPad tablets.
Opening a PDF file with these free apps will be extremely simple and you will be able to read and manage them easily.
App to open PDF
Adobe Acrobat Reader (Android/iOS)
https://youtu.be/DaIqJv1VKbc
Adobe Acrobat Reader is the leading, reliable and free solution for viewing, annotating and signing PDFs.
VIEW PDFs
• Quickly open PDF documents from email, the web or any app that supports the "Share" function
• Search, scroll, zoom in and out
• Single page scrolling or continuous pages and Reading mode
NOTE AND REVIEW PDFs
• Inserting comments in PDFs with notes and graphic markup
• Annotation tools to highlight and mark text
• Manage annotations from the comments list
SCANNING DOCUMENTS AND WHITEBOARDS
• Acquisition of any document (document, blackboard, model, photo, receipt, note ...) with the device's camera and saving in PDF
• Scan multiple pages into a single PDF and reorder them as you like
• Ease of saving and sharing scanned PDFs
• Camera image optimization: better edge detection, perspective correction, text sharpness
FILL IN AND SIGN FORMS
• Quickly fill in PDF forms by typing text directly into fields
• Sign PDF documents using your finger
PRINT, ARCHIVE AND SHARE FILES
• Access to free Adobe Document Cloud account
• Linking to a Dropbox account
• Print documents from your Android and iOS device
Download now for Android or iOS
Xodo PDF Editor (Android/iOS)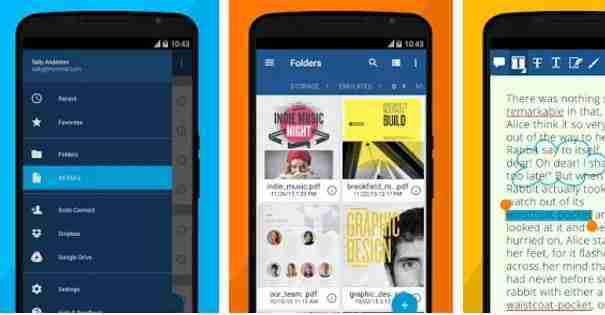 Xodo is an All-in-one PDF Reader and Editor. With Xodo, you can read, annotate, sign and share PDF files and fill out PDF forms as well as sync them with Google Drive and Dropbox.
• The fastest PDF viewing engine and hassle-free browsing
• Write directly to a PDF file, highlight and underline text and more
• Automatically sync changes to your PDF files with Dropbox and Google Drive
• Annotate PDFs with others in real time
• Fill out PDF forms and sign documents
• Take notes on blank PDF files
• Powerful file organizer
• Full PDF support, compatible with Adobe Acrobat® and other PDF viewers and supports standard PDF annotations
• Optimized for tablets and phones, Xodo has all the features and is a pleasure to use
• Integrated with app in the Chrome browser: goo.gl/IVsRl0
Download now for Android or iOS
PDF Viewer & Reader (Android)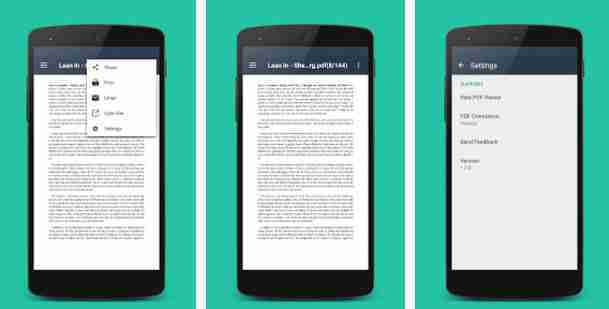 It is a perfect PDF Viewer to open PDF files on your mobile which has the search function. This app also supports to pdf ebook reader and read the downloaded file on your phone.
Download now for Android.