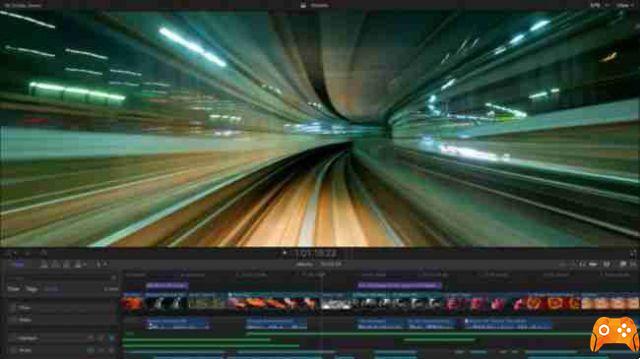 A stunning video can help you grab your audience's attention, attract new viewers, and increase your reputation. Using the right video editing software can help you create great videos to take your content to the next level.
Whether you are using a desktop or a mobile device, you can edit your videos using free video editing software. Free programs are ideal if you want to edit videos on a budget or learn the basics of video editing, like adding subtitles and trimming a video clip before making a bigger investment.
Here is our pick for the best free video editing software for both desktop and mobile.
The best free desktop video editing software
Desktop programs typically have more editing tools and features than mobile apps. For example, you can use desktop-based apps to make advanced video edits to long-form content. Here are the best free video editing software for Windows, Mac and Linux.
HitFilm Express
HitFilm Express is one of the best all-in-one free video editors and supports both Windows and Mac. The professional video editor has many flashy effects and a huge library of engaging tutorials.
The software supports cropping, automatic editing, layering and masking. Some of its other features include 360-degree video editing, full 2D and 3D compositing, drag and drop special effects, and a built-in voice recorder.
It also comes with a crop and pan tool, several transition options, and more than 400 unique effects. Plus, there's a search tool you can use to quickly find a function you need.
Other features include a color picker to selectively adjust colors, motion tracking to save editing time, and an automatic stabilizer to make blurry movies smooth.
The app also includes a wide range of enhancements, such as custom light flare effects. You can even use it to create your own lightsaber battles! HitFilm Express supports resolutions up to 4K, Dolby AC3 audio and GPU accelerated decoding.
While the video editing software is free, you can add more features by purchasing add-ons, starting at around $ 10. These include tools like Doppler Shift, advanced color grading, and noise reduction.
Note that its many features can make the learning curve a bit steeper. The good thing is that the HitFilm Express team provides many tutorials on how to use it.
Download: Hitfilm Express for Windows and Mac (free premium version available)
Blender
Blender is an open source 3D creation suite with a functional video editor. The software is ideal for more advanced projects involving sculpture and animation. It is also a great video editor for YouTube.
The professional video editing software has a path tracing tool for realistic rendering of animations. It also includes advanced rendering processes that help speed up the video saving and exporting process.
You can use Blender to make complex edits, such as masking videos, or perform simple tasks, such as trimming and merging clips. This makes it a great choice for both beginners and advanced users.
Blender has more than 20 slots for adding video, audio and images. It also includes a huge library of visual effects and vignettes that you can use to enhance the look of your video.
Download: Blender for Windows, Mac and Linux (free)
Lightworks
Lightworks is a powerful video editor with many advanced features and has even been used to produce blockbuster films such as The Wolf of Wallstreet and Hugo.
The freemium editing software has an intuitive interface and makes editing easy. It supports multi-cam editing, high-precision cropping and professional-grade color correction.
The program comes with social media templates, GPU-accelerated real-time effects, and an option to change editing permissions for different users. It also provides royalty-free audio and video for use in your videos.
The free version supports a wide range of video formats and exports MPEG-4 files with a resolution of up to 720p. You will receive 4K video support with one of three premium plans:
Lightworks Pro mensile: $ 23,99/mese
Lightworks Pro Annual: $ 239,99 / year
Lightworks Pro Outright: $ 389,99 a vita
Some users find Lightworks a bit advanced, but its detailed video tutorials on YouTube and active forums can make it easier to use.
Download: Lightworks for Windows, Mac and Linux (free premium version available)
The best free video editing software for mobile devices
There are many mobile apps that allow you to edit videos on the go. Here are some of the best free video editing apps that you can use to create eye-catching videos on your Android or iOS device.
FilmoraGo
FilmoraGo is a simple and easy to learn app with a wide range of tools. The desktop version of Filmora is one of the best video editors for kids.
You can use the mobile app to split footage, trim clips, and add transitions between clips. She has a number of themed templates in different categories such as food, fashion and travel. You can also customize the aspect ratio of your video.
The app allows you to add text and titles to your clips, control the speed of your content and reverse your videos. You can also add filters, stickers, overlay and audio themes.
With the software, you can record your voice from your mobile device, use royalty-free music, or import music from your device's library. Some other great features that FilmoraGo offers are its color adjustment tools and audio mixer that you can use to further customize your video.