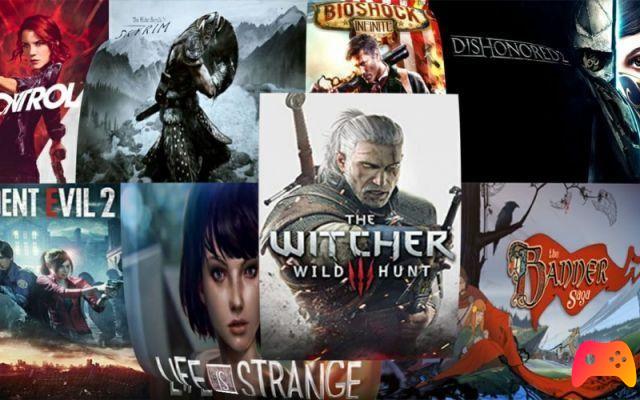 Our list of best PC games to play right now.


PC games
Video game releases follow one another every month for the various platforms currently available (PS4, PS5, Xbox One, Xbox Series X | S, Nintendo Switch, PC) and it is not always easy to extricate yourself in this market so full of titles. From this need comes our selection of the best PC games currently available online and in physical stores to help you in your choice. The list will be updated every month with new arrivals worthy of your attention.


Given the crowding of games coming out every month, for our list of the best video games for PC we have decided to select only titles we reviewed on EpicTrick which, however, managed to obtain votes higher than or equal to 8 out of 10, or in any case video games whose quality is recognized by both the general public and the specialized press. For each game on the updated list we offer you a quick overview of what it offers, direct links to our reviews and links to purchase on sales channels such as Amazon, Steam and Microsoft Store.


The games are grouped below by genre. If you still have doubts about which title to buy, we are waiting for you in the comments section at the end of the article or on our Facebook group.


What are the best PC games to play?
If you are looking for the best current pc games to play with friends either online or offline, pc games to pass the time, paid or free, here is a detailed list of the best pc games, with a classification by categories and game types.
The comment space is obviously open to any suggestions or comments: we are pleased to discuss with you which titles are best suited to your tastes. But now we leave you with ours list of the best PC games divided by gender. We will update this list every month with the best news.
Best PC Action Games
Best PC Racing Games
Best PC Sports Games
Best PC RPG Games
Best PC Online Games
Best PC Adventure Games
Best PC Platform and Casual Games
Best PC strategy Games
Best PC Fighting Games
Best Free Steam Games
Best PC Action Games
The action games category includes a large pool of titles, including third-person action, action RPGs, shooters (first and third person) and more. Here is a roundup of titles dedicated to PC!
Resident evil village
Resident Evil Village is the most celebratory chapter of the series. It was born, yes, as eighth, placing itself as a direct sequel to Resident Evil 7, but it takes up many of the elements of the best episodes of the saga, amalgamating them with each other and grafting them into a new gothic context, never so preponderant.
Resident Evil Village Review
PURCHASE: Steam
Outriders
Underlying it are Destiny-style online Action RPG mechanics and an extraterrestrial sci-fi setting. On PC, it can count on NVIDIA's DLSS which significantly improves its performance even in 2K or 4K. The graphic effects are even more spectacular than usual. We could describe it as a cover-based online shooter, but that would be an understatement.
Outriders Review
PURCHASE: Steam
HITMAN III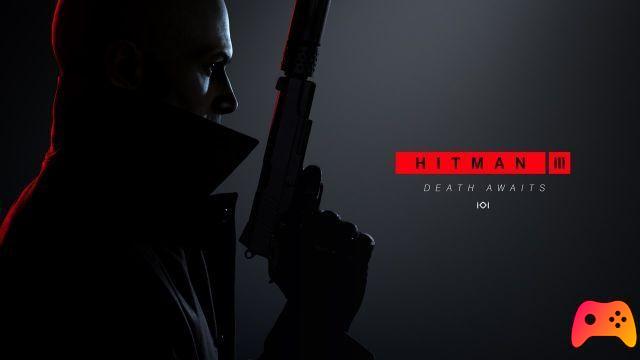 An unmissable game in the library of Agent 47 adventures fans. It synchronizes with the progress and maps of HITMAN and HITMAN II (the latest remakes of the series), and presents a very high degree of replayability given the many approaches to the levels. The mechanics are the same: Agent 47 must infiltrate super-safe places with a clear target in mind, almost always a target to finish.
PURCHASE: Epic Games Store
EVERSPACE 2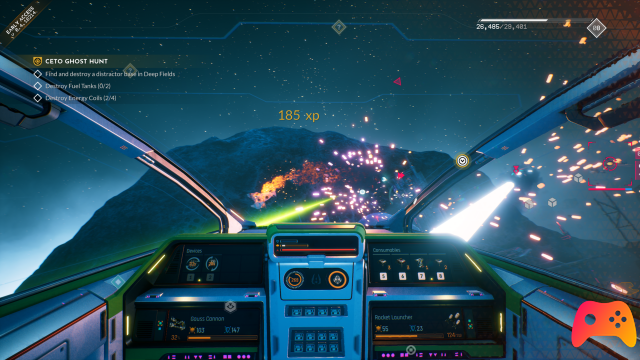 Two big premises. The first: it is an Action RPG, not pure action therefore. The second: it is an early access. Consequently, the game is not complete and may cancel your saves (with prior notice of course). But if you want to support the work of the developers, give them a chance. It has a lot of game content to offer: a life-filled universe to explore, immersive combat, a storyline and lots of elements to unlock.
EVERSPACE 2 preview
PURCHASE: Steam
Hades
By many (users and press) it was elected among the best games of 2020. It is a sort of cross between a hack and slash and a rogue-like characterized by a classic isometric view. It was developed by the software house Supergiant Games, already famous for Bastion and Transistor. It also costs the right amount, and promises several dozen hours of gameplay. Give it a chance!
Assasssin's Creed Valhalla
The new chapter of the famous Ubisoft Action saga moves to Norse territory and England, when the Viking civilization was at the height of its power. The game is nothing short of huge, the graphics sector knows how to give joys (and pains) and the story fits into the plot of the saga right away. What is certain is that the game structure remains similar to that of its two predecessors.
Assassin's Creed Valhalla Review
PURCHASE: Epic Games Store
Mafia Definitive Edition
Mafia Definitive Edition is a great remake, with a "unique" major flaw. Historical fans of the first chapter will not find the original music, the voice acting itself and will notice some small changes in the story. If you can overlook these details, the road is literally downhill. The combat system has been revisited and the graphics engine is nothing short of splendid.
Mafia Definitive Edition review
PURCHASE: Steam
Star wars squadrons
It is not really an action game, more like an action simulator with an arcade streak. In any case, it is on PC that the latest EA game gives its best. The short but intense campaign is just the prelude to multiplayer mode. And on PC it is possible to play it in virtual reality. We assure you that it is nothing short of impressive to dive into the cockpit of an X-Wing or a Tie Fighter!
Star Wars Squadrons review
Marvel's Avengers
Lovers of action games and Marvel superheroes will hardly be able to stay away from him. And all in all the campaign and game structure is also quite successful. Longevity on the other hand is not that high, but there are several extra activities to carry out even at the end of the story. Graphically, in certain situations, it is really at the top.
Marvel's Avengers review
PURCHASE: Steam
Horizon Zero Dawn Complete Edition
A title that has already bewitched us on PlayStation 4, and consequently we can only recommend its purchase on PC. The genre is that of third-person action with a certain amount of RPG components. This is the Complete Edition including the DLC and all game content released. There is support for ultra-wide monitors, adjustable FOV, scalable settings and a more than balanced price given what is proposed. Highly recommended!
Horizon Zero Dawn PC Review
PURCHASE: Steam
Neon Abyss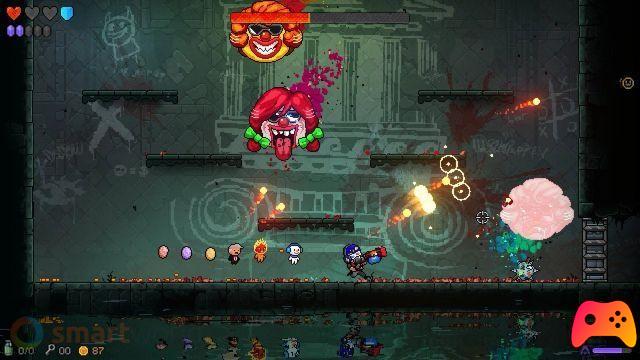 What happens if you mix an Enter the Gungeon-style shooter, some mechanics from The Binding of Isaac and a slight irony à la Metal Slug? It happens that Neon Abyss arrives! The graphics and style of play will not be triple A, but it is one of those classic pastimes that boast excellent longevity, lots of fun and an affordable price.
Neon Abyss Review
PURCHASE: Steam
DOOM Eternal
The King of FPS is back, even more brutal, even faster, even more punishing, even more METAL 🤘! DOOM Eternal brings in new and revisited dynamics compared to the 2016 version, while trying to give a sense of continuity to the story and proposing new challenges even more demanding. On PC it's even more satisfying.
DOOM Eternal review
Steam
Doom Eternal has the perfect blend of speed and power. The fight becomes more aggressive and brutal.
Resident Evil 3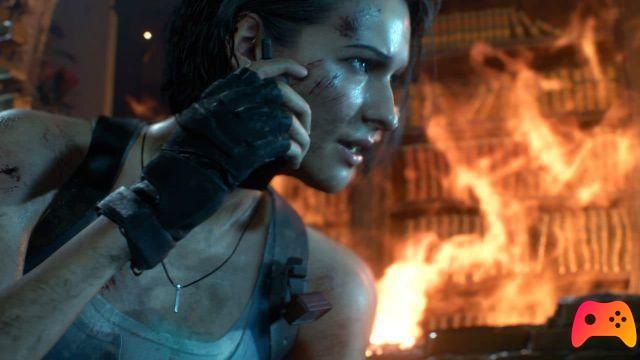 Extremely short and even skips some stitches of the original. IS also for this reason that he did not deserve a vote of 8 or more. In any case, if you are a true fan of the saga, it is still a unique opportunity, also given the excellent graphics sector and the addition of the multiplayer sector.
Resident Evil 3 Remake review
PURCHASE: Steam
Half-Life: Alyx
We don't usually talk about VR games on this page, but Half-Life: Alyx deserves a special mention. The new chapter of the famous Valve series is only available to owners of virtual reality headsets dedicated to PC. Well, if you have one… buy it! If you don't have a headset and have always been thinking about buying, this could be the right time.
Dragon Ball Z: Kakarot
A bit of action game, a bit of fighting (albeit simplified) and a bit of role-playing too. Dragon Ball Z: Kakarot, the new effort from Bandai Namco, is perfect for all fans of the Akira Toriyama series of the first and last hour. It is not perfect, also given the "poverty" of the RPG mechanics, but it is easily forgiven given the epicness of the Z series and its making us relive all the key events of the same.
Dragon Ball Z: Kakarot review
PURCHASE: Steam
Red Dead Redemption 2
Finally Red Dead Redemption 2 has also landed on PC, not without some basic problems. Let's say you have to have a nice powerful device to run it properly, and for the moment there is still patience because Rockstar Games is still releasing patches with various fixes to optimize the gaming experience as much as possible. The title itself is a one-of-a-kind masterpiece.
Red Dead Redemption 2 PC Review
PURCHASE: Rockstar Games Store
Borderlands 3
For the review we enjoyed it right on PC. Borderlands 3, like its successors, is a messy, violent, crude, vulgar first-person Action RPG. Impossible not to love him in short! And this year the developers propose a chapter that takes up the basic mechanics of the series, expanding them, improving them and projecting everything into various worlds always made in cel-shading.
Borderlands 3 review
PURCHASE: Epic Games Store
Gears 5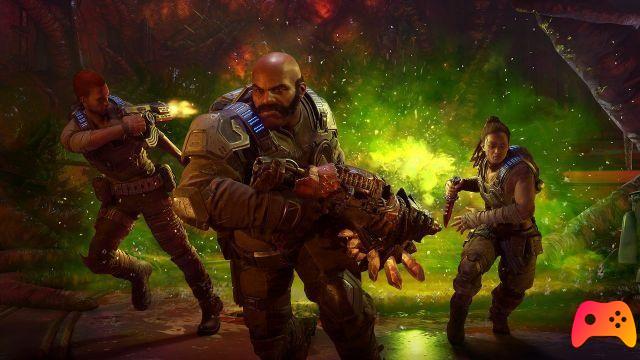 The new Microsoft exclusive obviously also lands on PC. A breaking chapter, not in the formula but in the characters, in the notes, in the plot and partly also in the evolution of the game world. Gears 5 will welcome you with an excellent campaign that perhaps, with a few more tricks, could make it rank first in the podium of the best Gears of War.
Review Gears 5
PURCHASE: Steam
Remnant: From the Ashes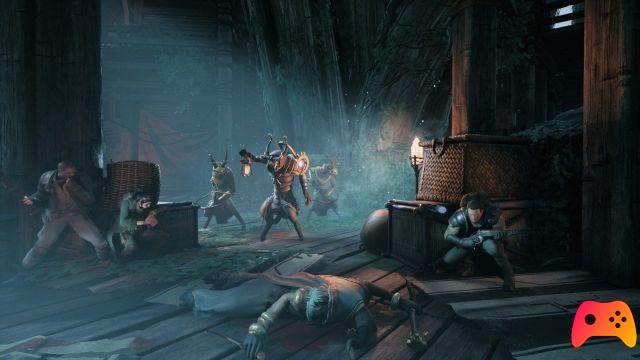 Remnant: From the Ashes offers a fantastic mix of genres that focuses on cooperation between players. The role-playing part is very accurate, as well as the artistic direction and the variety of settings, enemies and bosses. Sometimes the challenge gets very demanding (maybe too much?) But there are players who are looking for just such experiences.
Remnant Review: From The Ashes
PURCHASE: Steam
Control
We have no doubt that Control made it Remedy. This is evident from the complex narrative, from the paranormal powers, from the cinematic cut and from the atmosphere that reigns in every corner.
Control Review
PURCHASE: Steam
Wolfenstein: Youngblood
Wolfenstein: Youngblood tries to please everyone: the orphans of Wolfenstein II, those looking for a good co-op title and also those looking for a "nice forced" first person shooter that also costs the right amount. However, it is fair to call it a spin-off, also given the RPG drift.
Wolfenstein Review: Youngblood
The game is set in 1980, 19 years after the second American revolution unleashed by BJ Blazkowicz in Wolfenstein II: The New Colossus.
RANGE 2
RAGE 2 doesn't shine for writing or for originality, but the gameplay (and gunplay) is so fast-paced and fun that you overlook any flaws. Also add a more than good technical sector and you will have a shooter in your hands that lets you play that is a pleasure.
Sekiro: Shadows Die Twice
Nothing is like Sekiro: Shadows Die Twice. Whether this is good or bad, it is up to you to decide. And it will be up to you to decide if it can be right for you or not: the important thing is to be aware of its degree of difficulty, of the challenges that you will have to face, of its being different from Dark Souls.
Sekiro Review: Shadows Die Twice
Devil May Cry 5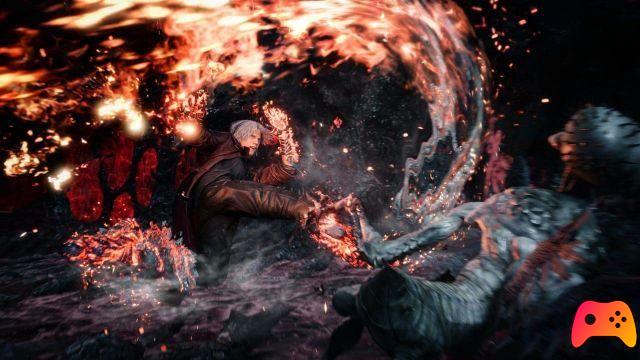 Tamarrissimo, hilarious, explosive: Devil May Cry is back, and it rocks even more than before. A thunderous return, which features three characters characterized by a different gameplay, a different story and also by distinctive graphic effects. Beautiful to see, fun to play in short.
The game is a tribute to the classicism of the saga but it is also innovation with new surprising details.
Far Cry New Dawn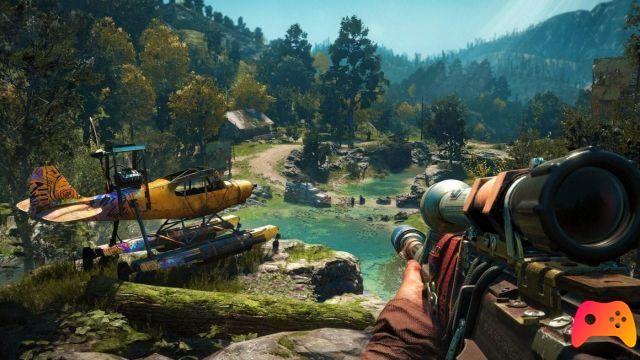 Far Cry New Dawn is a game aimed at those who have enjoyed Far Cry 5 and want to face a sort of sequel, set in the same game world (albeit restricted) with similar but slightly different dynamics. Oddly, the series is converging more and more towards RPG mechanics, but you might like it.
Metro Exodus
The last chapter of the Metro videogame series (inspired in turn by a series of novels). The gameplay turns in part towards the open world, but it is still a story-driven FPS almost completely devoid of role-playing components that is really loved.
Metro Exodus Review
PURCHASE: Amazon
Resident Evil 2
What a remake gentlemen! Respectful of the past but still projected into the future, Resident Evil 2 re-proposes the story of the original slightly expanded, with an incredible graphic sector characterized by settings created from scratch. A must have.
Resident Evil 2 review
PURCHASE: Amazon
Let yourself be conquered by the atmosphere of the game and its visual perfection. An essential product for lovers of the genre.
Ace Combat 7: Skies Unknown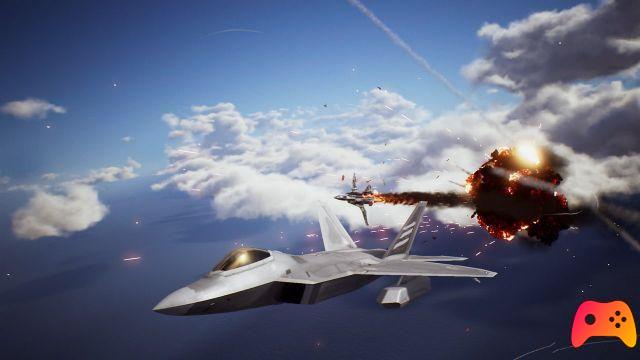 A historical series that returns with great fanfare even on Windows PC via Steam. Halfway between a flight simulator and an arcade, Ace Combat 7 will have fun with an increasingly difficult campaign, to be replayed several times to unlock all aircraft, and with its multiplayer compartment.
Ace Combat 7 Review: Skies Unknown
BUY ONE: Steam
Sunset Overdrive
Recovering this pearl is a must if you are passionate about action games, especially considering the launch price of the PC version also landed on Steam in the last days of November: just € 19,99.
Shadow of the Tomb Raider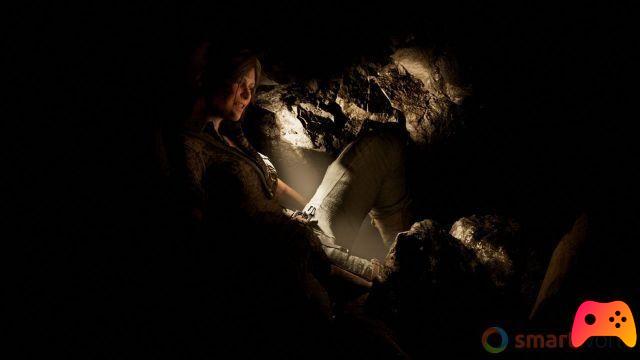 Beautiful to look at, especially on PC, and above all fun to play. Lara is back, in probably the darkest chapter of this reboot trilogy that started in 2013. If you've played the previous two, don't miss it.
Shadow of the Tomb Raider review
PURCHASE: Amazon | ePRICE
Monster Hunter World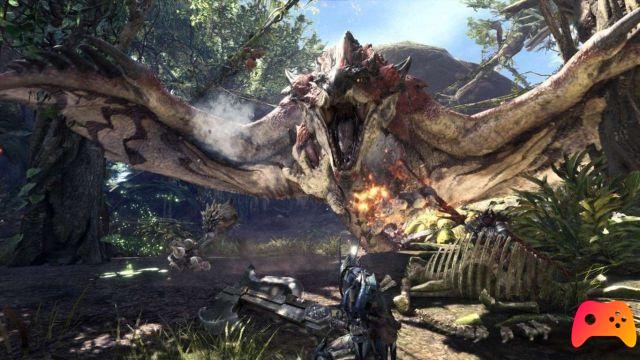 We could call it without too many hesitations the best Monster Hunter ever, and finally it is also available for PC via Steam. Take a look at our review!
Monster Hunter World Review
PURCHASE: Steam
State of Decay 2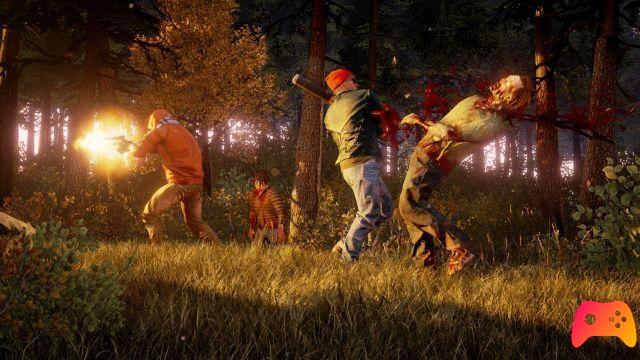 Survival horror, sandbox, action game: State of Decay 2 falls into many categories, and offers a revisited and expanded experience compared to the first chapter. A few graphical glitches won't stop you from having fun managing your community in a post-apocalyptic world overrun by zombies.
State of Decay 2 review
PURCHASE: Microsoft Store
Dead Cells
"Enough with pixel-art!", An increasingly frequent statement but which fortunately does not apply to Dead Cells. An all-indie pearl, among the best games of this 2018, blends various genres in a well-kept 2D context. Must have in your collection!
Dead Cells Review
PURCHASE: Steam
Dark Souls Remastered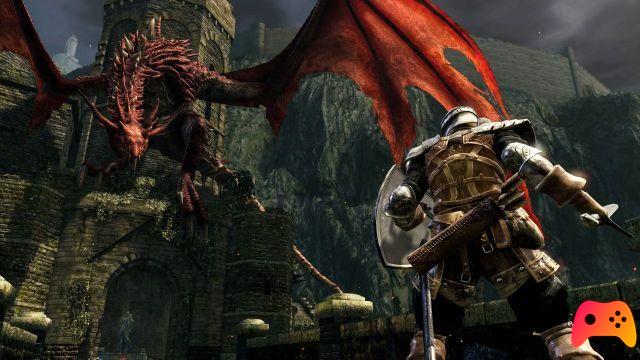 The return of a masterpiece. It may not be the best chapter of the saga, but it is still the progenitor who among other things started a videogame genre in its own right, the so-called Souls-Like. If you have the first chapter on Steam, perhaps you deserve to wait for a price drop to grab it.
Dark Souls Remastered Review
PURCHASE: Steam
Cuphead
One of the protagonists of the videogame scene of 2017. To be taken into consideration not only for the wonderful graphic style or for the soundtrack, but also for a frenetic gameplay that always offers new surprises.
Quantum Break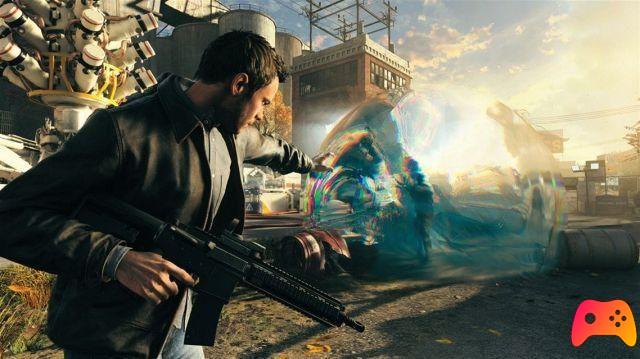 It is certainly not one of the most recent among those on this list, but considering that it is easy to recover it at very low prices, it is to be taken into serious consideration.
Quantum Break Review
PURCHASE: Microsoft Store
Prey
A videogame pearl that unfortunately went a little unnoticed. Prey is an experience that includes various genres in the game mechanics, including RPG, action, shooter and survival horror. The space station theater of events is an incredible maze in which to get lost and terrified.
Prey review
PURCHASE: Amazon
Never: Automata
Awarded by critics and highly appreciated by the paying public. NieR: Automata is an action game with RPG mechanics not to be missed, also thanks to many memorable moments within the plot and a top soundtrack.
NieR Review: Automata
PURCHASE: Steam
Resident Evil 7 + DLC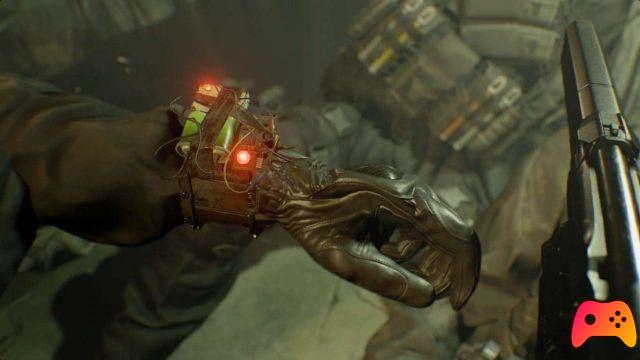 The recent launch of two new DLCs (quite relevant to the story) and the arrival of the Gold Edition offer us one more excuse to buy Resident Evil 7, the new chapter in Capcom's survival horror saga that shifts its first-person view .
Resident Evil 7 review
PURCHASE: Amazon
Best PC Racing Games
Those who focus mainly on racing games often prefer to rely on the PC as a reference platform. And obviously there is no shortage of quality titles, including those of the Forza series published by Microsoft.
DiRT 5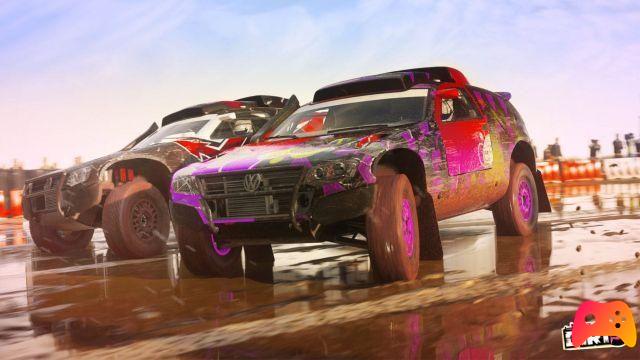 "The rally belongs to everyone": it is more or less on this concept that the DiRT series is based. This is because the rally simulator in question is able to adapt to any type of player, both the beginner and those looking for a real challenge.
DiRT 5 review
PURCHASE: Steam
Forza Horizon 4
The best arcade racing game on the square, no self, no but. You can try it for just € 9,99, or even free for 14 days if you've never tried Xbox Game Pass. Funny, exaggerated in content, beautiful to see, what are you waiting for?
Forza Horizon 4 review
PURCHASE: Microsoft Store
F1 2020
Codemasters has really put a lot of effort into improving the already excellent predecessors of the series, churning out an even more complete and fun chapter. A must have for Formula 1 fans.
Wreckfest
Caciarone, ignorant at the right point, is the true spiritual heir of Destruction Derby. The physics are well simulated, but don't expect too much realism, especially if you decide to throw yourself into the arena against 40 school buses!
The Crew 2
Let's get our hands on: it's not a perfect game. It absolutely does not want to be a simulator, much more an open world arcade that offers an extreme degree of freedom to the player. We also expect it to improve a lot over time thanks to Ubisoft updates. That said, before considering buying it, read our review.
The Crew 2 review
PURCHASE: Steam
MotoGP 20
A title dedicated to the MotoGP championship created by the software house Milestone that will delight two-wheeled lovers. This year there are also the Moto2 and Moto3 championships. Certainly the most complete title when it comes to motorcycle racing.
Renewed modes, good customization, a deep driving model: tasty news for online sports lovers.
Forza Motorsport 7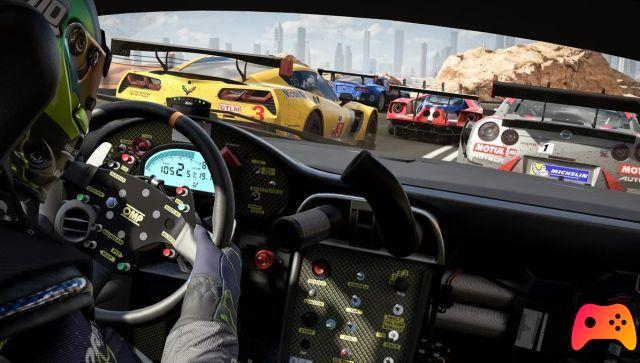 If you want to combine spectacularity with much more simulation mechanics than its "Horizon" counterpart, then Forza Motorsport is a pretty much a must on PC. Enjoyable in 4K and maybe next to a nice steering wheel.
Forza Motorsport 7 review
PURCHASE: Microsoft Store
Need for Speed: Payback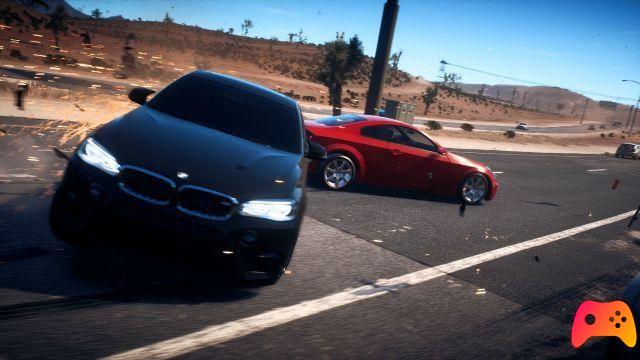 Need for Speed ​​Payback is the newest incarnation of EA's hit racing series. A gigantic open world to explore, a Fast and Furious-style story and lots of game content fortunately much more accessible than before thanks to some tricks introduced after the launch.
Need for Speed ​​Payback Review
PURCHASE: Amazon
Need for Speed ​​Payback is a great arcade racing game, and it does absolutely nothing to hide it.
Project CARS 3
Bandai Namco and the software house Slightly Mad Studios propose the third sequel to their driving simulator, which offers a driving model full of variables that can be enjoyed both with a controller and with a nice steering wheel. For those who prefer instead the experience becomes much more arcade. The graphics sector on PC is much better than on console.
Project Cars 3 review
PURCHASE: Steam
Redout: Lightspeed Edition
Redout is the best way to enjoy a WipEout-style gaming experience even on Windows PC. There is no lack of support for virtual reality, and as if that were not enough it is sold at a practically bargain price.
Redout review
PURCHASE: Steam
Assetto Corsa
Assetto Corsa is THE driving simulator for Windows PC. Fans almost unanimously recognize it as one of the best of its kind, and even in this case if you have a steering wheel you earn a lot.
Assetto Corsa review
PURCHASE: Steam
Best PC Sports Games
This section could easily be merged with that of racing games, but just to make a bit of distinction here are some titles mainly concerning the world of football.
PGA Tour 2K21
The reference point for golf enthusiasts? Ever since EA left the industry, 2K Games has been trying to satisfy them. And this PGA Tour 2K21 does everything to satisfy both those looking for a real golf simulator, and those looking for a challenging but still more arcade experience.
In-depth PGA Tour 2K21
PURCHASE: Steam
Captain Tsubasa: Rise of New Champions
Captain Tsubasa: Rise of New Champions not only stands out for being a videogame transposition of a manga with manic fidelity, but also stands as a good arcade football for all palates, with its own solid identity. Net of a few flaws, including improvable animations and cumbersome but digestible dribbling, the return of Holly and Benji shines and shines like never before.
Captain Tsubasa: Rise of New Champions review
PURCHASE: Steam
AO Tennis 2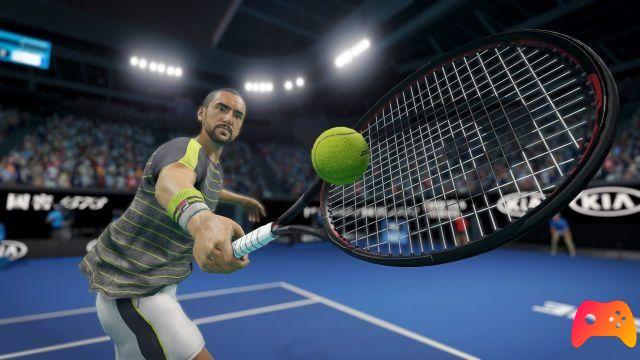 AO Tennis 2 wants to sneak among the giants of sports video game and become the benchmark for racket sport. It does so with an incremental sequel, which relaunches the original game with commitment, improving every single element.
AO Tennis 2 review
PURCHASE: Steam
NBA 2K21
Listening to the reviews on Steam it seems like a real disaster, but in our case it was not (the review is based on the PC version). The small improvements compared to previous editions are not many, but they are appreciated. The ability to approach the gameplay from different perspectives and the infinite contour modes give extreme freedom to the player, which greatly increases the longevity of this title.
NBA 2K21 review
PURCHASE: Steam
F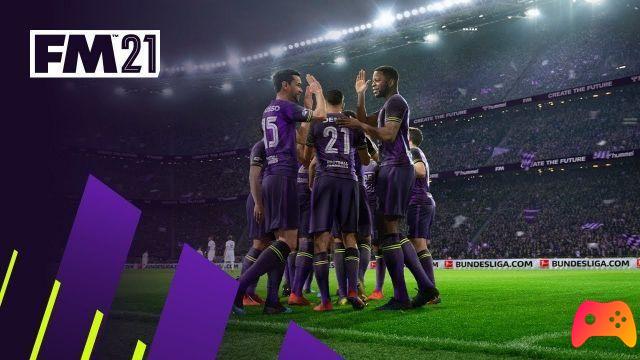 Perhaps it should be included in the strategy genre, but football managerials are usually aimed at fans of the world of football. Football Manager 2021 is everything a fan of the genre would look for.
Football Manager 2021 Review
PURCHASE: Amazon
The game has improved in all respects, from expanding the database to more realistic results than in the past.
FIFA 21
The 2021 edition brings with it a series of filings that do not really overturn what we saw last year. If you are looking for news, however, there is the Volta mode, very nice!
Virtually endless gameplay possibilities and truly extreme realism.
eFootball PES 2021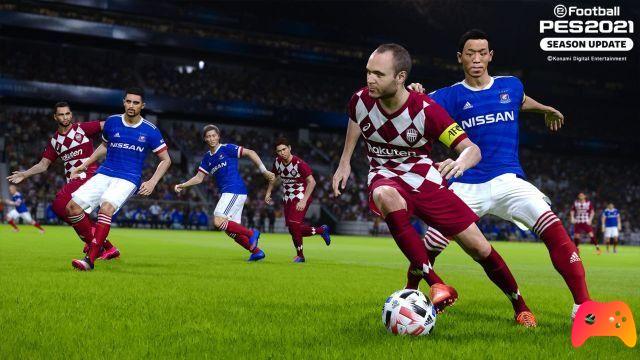 This year Konami breaks a tradition that has been going on for some time. PES 2021 is a so-called Season Update of the 2020 chapter. We therefore find the same graphic engine, some slight gameplay news and obviously all the updated teams, squads and leagues. The price is much lower, especially if you own a copy of PES 2020.
PES 2021 review
PURCHASE: Steam
Best PC RPG Games
RPGs are born on PC: there are a whole series of titles, such as those belonging to the Baldur's Gate saga, which have literally made the history of the genre. And right on PC there are some pearls (like Divinity: Original Sin 2) not to be missed.
Mass Effect Legendary Edition
One of the most beautiful Action RPG sagas ever returns to the fore on PC with a remastered collection. In addition to including all DLCs (for Mass Effect 2 and 3), it features an improved version of the very first chapter. A must also for those who enjoyed it at the time.
Mass Effect Legendary Edition review
Curse of the Dead Gods
Curse of the dead Gods at first glance would seem like yet another Diablo-like. The reality game signed Passtech Games and published by Focus Home Interactive hides, so to speak, roguelike mechanics really not bad. At the base of everything is the exploration of a cursed temple, only that the more you advance the more the curse that permeates it gets into your bones.
cyberpunk 2077
As things currently stand, the PC is the best platform to be able to enjoy Cyberpunk 2077 to its fullest potential. The graphic aspect is nothing short of incredible, with models of the characters, cars and landscapes that are nothing short of characteristic. The gameplay mixes RPG elements, given the various branches of talents to select and the Cyberware skills that slow down the time to be performed, to others more from first person shooters. The story is full of twists and turns, and is closely linked to that of the paper role-playing game from which the work of CD Projekt RED takes inspiration. Not to mention the secondary quests, equally deep and spot on.
Cyberpunk 2077 review
PURCHASE: GOG.com
Baldur's Gate 3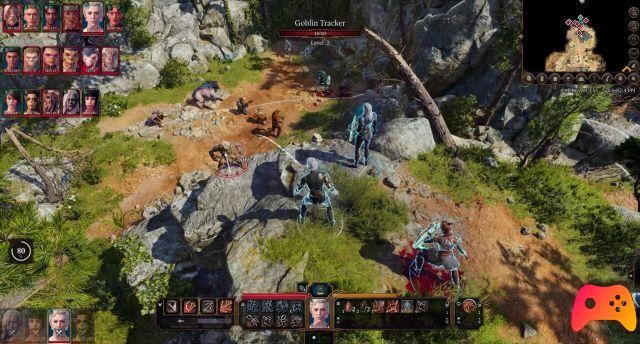 We warn you immediately: it may be premature to buy it. The game is currently in Early Access. It is therefore devoid of the Spanish language, and as if that weren't enough, a good part of the campaign, some races and other features that will be in the final version are missing. It is true that even what is offered by Early Access is still worth your time. It is probably the closest thing to a full Dungeons & Dragons session transposed into three dimensions.
Baldur's Gate 3 EA review
PURCHASE: Steam
Minecraft Dungeons
An action RPG along the lines of Diablo projected in the very nice world of Minecraft. You face the classic monsters of Minecraft in levels of increasing difficulty, taking advantage of characters whose abilities depend strictly on the equipment. 4 can also play locally, all you need is 4 controllers! Do not expect a longevity worthy of a triple A however, on the other hand we are still talking about a game whose list price amounts to € 19,99.
Minecraft Dungeons Review
Elysium disk
A truly UNIQUE RPG that you can play only and exclusively on PC. But there is a big stumbling block: tons upon tons of dialogues and lines of text to be read only and exclusively in English. In the game we play a detective immersed in a very special open world with an equally particular system of skills and character growth. The view is isometric.
The Outer Worlds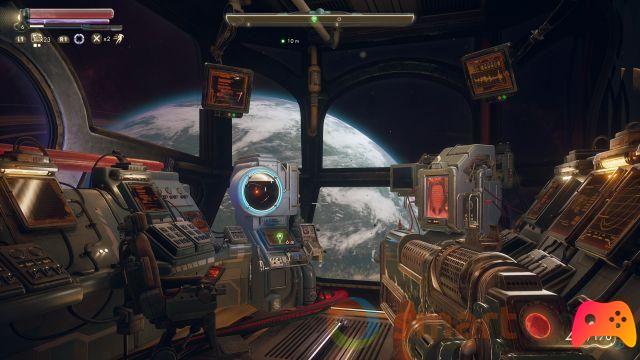 Let us understand: do you have a gaming PC, are you passionate about RPGs and haven't bought The Outer Worlds yet ?! Seriously, if you like Fallout games, and not a little, The Outer Worlds is really a must buy. The mechanics are very similar, with some welcome additions, and the game setting and story are completely new.
The Outer Worlds Review
PURCHASE: Epic Games Store
Children of Morta
Children of Morta pays homage to pixel art and Action RPGs to Diablo, adding different dynamics than usual (in order not to lapse into the usual Diablo Action RPG) and a degree of difficulty high enough to attract those looking for a different challenge than usual .
Children of Morta review
PURCHASE: Steam
Ni no Kuni: Threat of the White Witch Remastered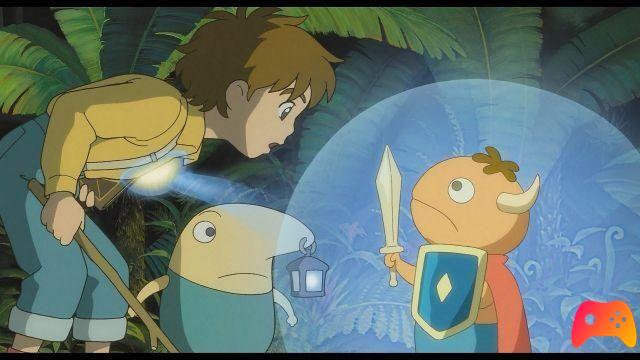 If you didn't have the chance to play it seven years ago thanks to Bandai Namco, you can get your hands on this delicious RPG made by LEVEL-5 and Studio Ghibli (the same as the master Miyazaki). There is no big news from the original, but the fact is that a great job was done seven years ago.
Ni No Kuni Remastered Review
PURCHASE: Steam
Pathfinder: Kingmaker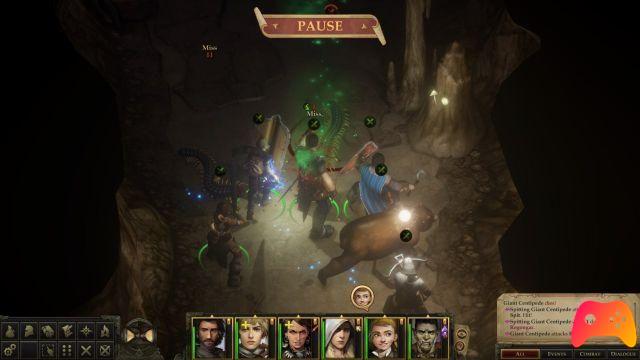 Pathfinder: Kingmaker is a difficult game, only in English and in some ways also niche. Yes, but in its field, that is the role-playing games inspired by the paper counterparts, it offers one of the most faithful gaming experiences possible to the rules to which it is inspired.
Pathfinder Review: Kingmaker
PURCHASE: Amazon
Dragon Quest XI S: Echoes of a lost era
Dragon Quest finally returns to the West, and also lands on PC via Steam! The level of difficulty is not the most demanding, but in terms of longevity, fun and the artistic side we are really at the top.
Dragon Quest XI Review
PURCHASE: Steam
Vampyr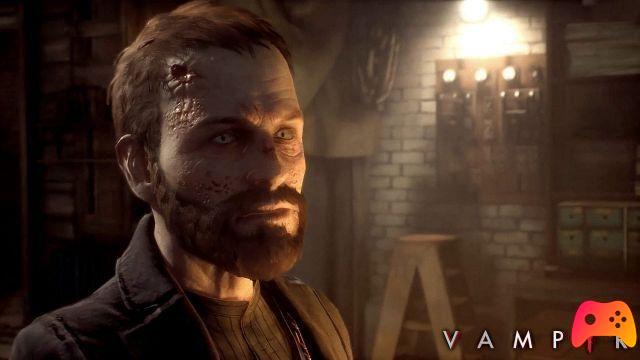 From the authors of Life is Strange, Vampyr is a somewhat peculiar game and not without its flaws. Once you get into the game dynamics though, it will be difficult to get out of it.
Vampyr Review
PURCHASE: Amazon
Mature dialogue and themes and a layered combat system make it a very fascinating game.
Pillars of Eternity II: Deadfire
Classic Baldur's Gate style RPG fans in ! Pillars of Eternity II: Deadfire is an incredible game in a lot of ways. Branching dialogue, a great graphics engine, old-fashioned combat dynamics, an almost flawless interface and complete Spanish translation. To be taken seriously into consideration.
Pillars of Eternity II Review
PURCHASE: Steam
Ni No Kuni 2
If you recognize Miyazaki's touch, you have not gone far from the truth. Ni No Kuni 2 is a giant interactive fairy tale, with a huge open world, complex and layered game mechanics and a particularly high longevity.
Ni No Kuni 2 review
PURCHASE: Steam
Divinity: Original Sin 2 - Definitive edition
As for us, you might as well stop here: Divinity: Original Sin 2 is the best RPG released in 2017, and will likely remain among our favorites of the genre for a long time. In our review we also described it as a sort of Baldur's Gate on steroids. It is now also translated into Spanish.
Divinity Review: Original Sin 2
PURCHASE: Steam
Kingdom Come: Deliverance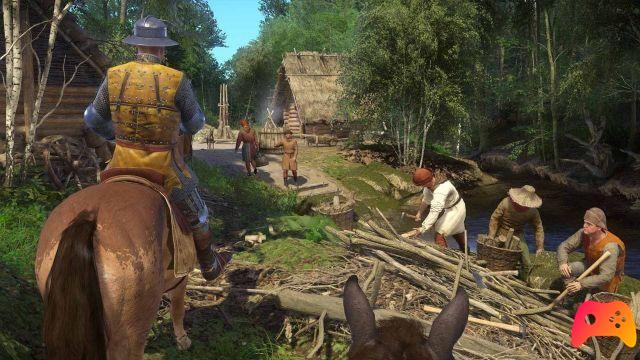 A HUGE game that perhaps, by its very nature, you will be able to enjoy more on PC than anywhere else. It is not perfect, but its success (over 1 million copies sold) and the seriousness of the developers will allow it to evolve over the months. Calling it simulator of medieval life or "Skyrim in the Middle Ages" does not do it justice.
Kingdom Come: Deliverance review
PURCHASE: Amazon
Unique aesthetics and atmospheres and a particular and distinguishable graphic style will make this game a new classic.
Pillars of Eternity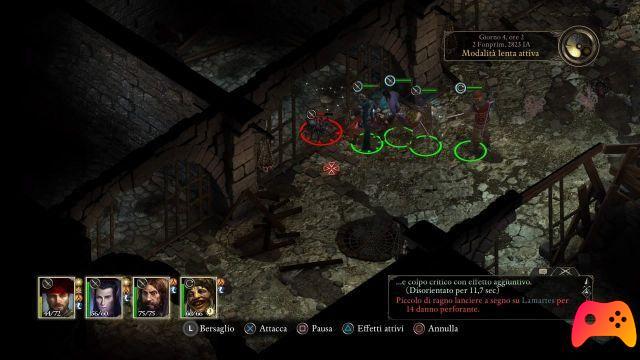 True RPG fans, those who have spent tens and tens of hours on Baldur's Gate and the like, can't wait to get their hands on something similar. Pillars of Eternity is just the thing for you!
Pillars of Eternity Review
PURCHASE: Amazon
South Park: Dial-ups
South Park's RPG series continues even without Obsidian's support. Nevertheless, the new chapter keeps intact the irreverence of the animated series by introducing new and fun game mechanics.
South Park Review: Di-Straight Clashes
PURCHASE: Amazon
Hand of Fate 2
A very special title that mixes the mechanics of a board game with those of role-playing games and action titles. Perhaps the "luck" component is too accentuated, but nothing so transcendental.
Hand of Fate 2 review
PURCHASE: Steam
Dragon's Dogma: Dark Arisen
A role-playing game of other times: the graphics sector is dated, but the videogame offer is nothing short of enormous, also thanks to the Dark Arisen version including additional elements.
Dragon's Dogma: Dark Arisen review
PURCHASE: Steam
Final Fantasy XV - Windows Edition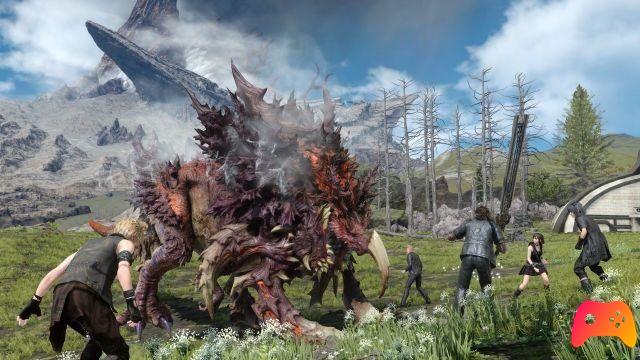 Final Fantasy XV by Square Enix finally lands on PC too. The hardware requirements are particularly demanding, but you will be rewarded by a huge open world and particularly fun Action RPG-style gameplay. Be warned though, old fans of the saga will find a completely different experience.
Final Fantasy XV Review
PURCHASE: Steam
Bombslinger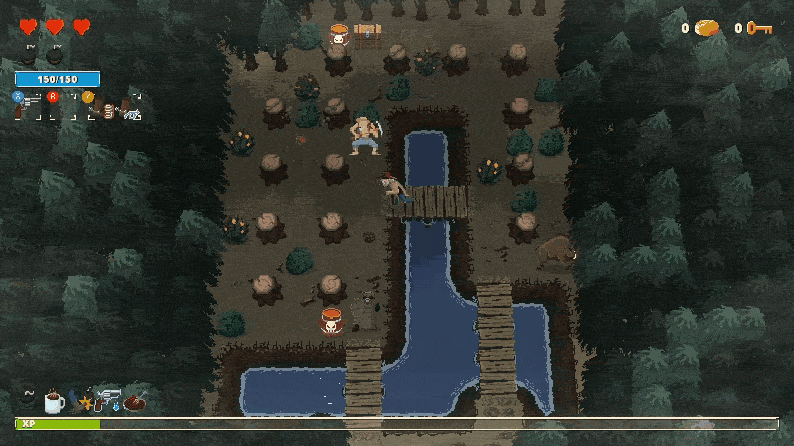 It's not really an action game, and don't be fooled by the pictures: it's not a Bomberman clone either. Bombslinger has its own identity, and will have fun with just the right amount of tactics and action.
Bombslinger Review
PURCHASE: Steam
The Witcher 3
In this case there is very little to say. Retrieve the Game of The Year edition including all DLC on the fly and dive into this incredible fantasy world. You will not regret it!
Best PC Online Games
The PC as a gaming platform excels in the genre of strategic and also in that of online games, especially if competitive. So here is a rundown of the best currently in circulation.
Call of Duty: Black Ops Cold War
We played it most of the time on PC, where it can also enjoy Ray Tracing and DLSS (with NVIDIA RTX cards). Spectacular at the right point, with a multiplayer sector that is nothing short of gargantuan. Of course, in the end the style of play is that of the predecessors, but both the long-time players and the newbies will find bread for their teeth. This chapter is set in the middle of the Cold War, in the early 80s.
Call of Duty: Black Ops Cold War review
PURCHASE: Battle.net
Destiny 2
If the sci-fi genre is your thing, it's hard to resist the allure of Destiny and the universe built by Bungie. A long adventure to play alone or in company, with PVP, raids and much more. And there's more: with the transition to Steam, Destiny 2 went free! Thanks to the mode A new light you can try a lot of content for free, and with a not too expensive investment you can unlock the new expansion Shadows from the Deep.
Destiny 2 Review | Shadows from the Deep review
BUY ONE: Amazon | Free Steam Download
EXPANSION: Shadows from the Deep
Call of Duty: Modern Warfare
For the great return of the Activision saga we focused on the PC version, particularly appreciating the Ray-Tracing and in general the graphic rendering of the wonderful single player campaign and the various multiplayer maps. It differs from the titles of the past both in terms of mobility (finally back down to earth), and in terms of the structures of the maps that allow various types of approach.
Call of Duty: Modern Warfare review
PURCHASE: Battle.net
MORDHAU
An independent development team has produced a real gem. Imagine a sort of white weapon Battlefield projected into the Middle Ages. He is certainly not the first exponent of the genre, but he knows his stuff. Ah, and it's also cheap!
MORDHAU review
PURCHASE: Steam
The Division 2 + Warlords of New York
The Division was by no means a bad game. He had problems, and Ubisoft took them head on and churned out a second chapter that was definitely improved in almost all respects. If you like the genre it is a must have. In 2020 then came Warlords of New York, a full-bodied expansion that adds more meat to the fire.
The Division 2 review
Warlords of New York Review
Apex Legends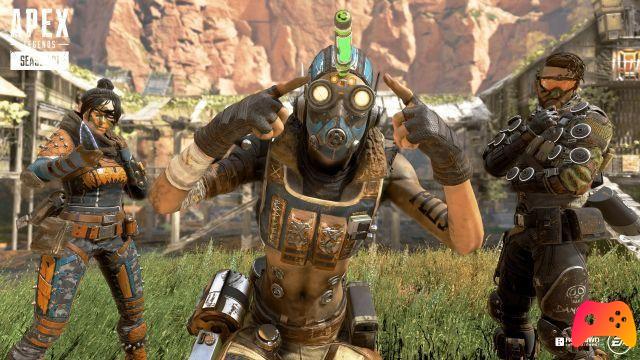 By the time we add this game to the list, it has reached a staggering 50 million registered players. A real success for the battle royale signed by Respawn Entertainment and Electronic Arts, so much so as to displace Fortnite players and bring even those who hate battle royale closer to the genre.
Battlefield V
Hard not to recommend a Battlefield on PC. Our review was written after extensive testing of the game on Windows PC: spectacular, catastrophic and more team-focused than ever, and there's still a lot of content to come!
Battlefield V Review
PURCHASE: Amazon
Sea of ​​Thieves
In our review it took a rating of less than 8, but it is a truly peculiar experience that must be experienced at least once. In this regard, you can subscribe to Game Pass (€ 9,99 for a month) and enjoy it in its entirety.
Sea of ​​Thieves review
PURCHASE: Microsoft Store
Warhammer: Vermintide 2
The first chapter had already proved to be up to it: a 4-player co-op immersed in the fantasy setting of Warhammer. This second chapter further improves what we saw in the previous one. Damn fun and also nice to look at (watch out for the requirements though!).
Overwatch
As usual, when it comes to Blizzard, the competition just has to learn. If you want to play online even at a competitive level Overwatch is the top. As if that weren't enough, there are continually in-game events, updates, balances and much more. Must have!
Overwatch Review
PURCHASE: Amazon
PLAYERUNKNOWN'S BATTLEGROUNDS
"This is BATTLE ROYALE": the developers of this last-man-standing shooter certainly didn't expect this success when they launched it in early access on Steam. It even reached 3 million players connected at the same time!
Fortnite: Royal Battle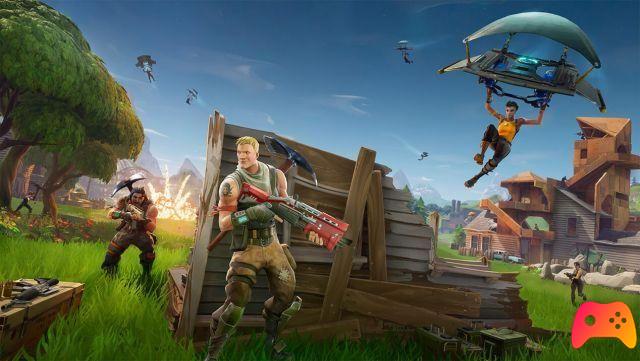 If you are attracted to PLAYERUNKNOWN'S BATTLEGROUNDS-style Battle Royale but are not willing to invest money at the moment, there is always the free alternative of Epic Games, a really good Fortnite spin-off.
PURCHASE: Epic Games Store
Quake champions
Quake is synonymous with online arenas (and rage quit), and Quake Champions is simply the new incarnation of the online shooter that made history. It is currently in early access, but that doesn't mean you should back down.
Rocket League
Mixing football and cars, projecting everything into a futuristic context, adding components online: a simple recipe that works perfectly at first glance. Rocket League is a must-have when it comes to online PC gaming.
Star Wars Battlefront 2
Star Wars Battlefront 2 gives its best on Windows PC, partly for the incredible graphic detail achieved (the woods of Endor will leave you speechless), partly because playing it with mouse and keyboard will give you joys. Beautiful even if the campaign is short, but the real experience is online.
Star Wars Battlefront 2 review
BUY ONE: Amazon
Best PC Adventure Games
As far as the adventure genre is concerned, the PC has an advantage because indie developers, who are particularly active in the adventure genre, sometimes churn out real pearls that, at least initially, remain confined to Steam.
It Takes Two
It Takes Two is an exceptional cooperative video game, one to be jealously guarded on the shelf and in the heart. Maniacally curated and constantly amazed, Hazelight Studios' latest effort is an explosion of creativity, a hymn to love and to the videogame made with love. Unmissable.
Little Nightmares 2
Tarsier Studios are back with a second installment of Little Nightmares! If you've played the first one you probably won't have missed it. Otherwise, know that it is a story unrelated to the events of the first. The new "hero" is called Mono and is a boy who wakes up lost in a forest: he has a paper bag on his head and is attracted to television screens.
Little Nightmares 2 review
PURCHASE: Steam
The Medium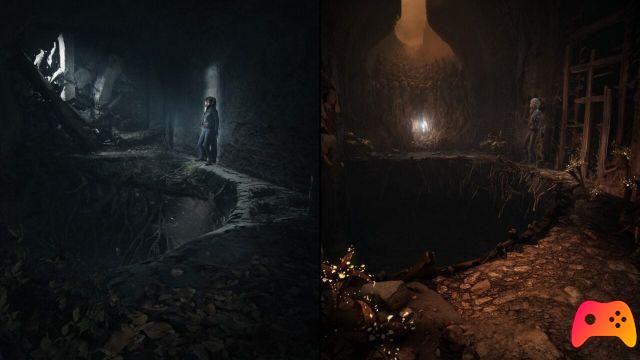 A very special horror adventure. Yes, because at certain times the screen will split into two parts, showing our reality and the "paranormal" one. We will step into the shoes of a medium, who will have to use her psychic abilities to reveal the secrets of an abandoned hotel. But watch out for PC performance: you might need a pretty powerful machine.
Blacksad: Under the Skin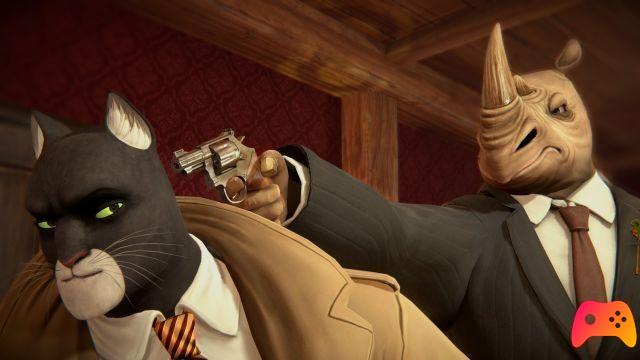 Blacksad: Under the Skin takes direct inspiration from a comic series that has almost twenty years behind it. The series, as well as the game, follows the story of John Blacksad, a private investigator with feline features who always finds himself immersed in unclear matters.
Blacksad Review: Under the Skin
PURCHASE: Amazon
Trine 4: The Nightmare Prince
On our pages we have never talked in depth about Trine, one of the few sagas able to translate the fairy tale into a video game, both in terms of graphics and interactivity. However, this fourth chapter is a good starting point for everyone.
Trine Review 4
PURCHASE: Steam
A Plague Tale: Innocence
A Plague Tale: Innocence is a story of brotherly love, a journey into the depths of horror, an escape from the troops of the Inquisition, while the plague devours France piece by piece.
Review A Plague Tale: Innocence
PURCHASE: Steam
GREY
The latest legacy of 2018 is an indie gem captured by the guys at Devolver Digital which, among other things, boasts a wonderful soundtrack. Duration is not its strong point, and neither is the platform side, but from an emotional point of view it will be able to give you a lot.
GRIS review
PURCHASE: Steam
Life is Strange 2
Life is Strange is back, and if you enjoyed the first chapter, you certainly can't avoid this new iteration. Intimate, empathic and introspective, Life is Strange 2 delicately narrates the essence of the fraternal bond and constellates the story of human themes which, although sometimes hasty, prove to be capable of giving various food for thought.
Life is Strange 2 - Episode 1 Review | Episode 2
PURCHASE: Steam
Remothered: Tormented Fathers
A survival horror, the result of a job done with love, passion and above all knowledge of the horror vein, which amazes first of all for the aesthetic workmanship, and then for the style of the narrative.
Remothered Review: Tormented Fathers
PURCHASE: Steam
Hellblade: Senua's Sacrifice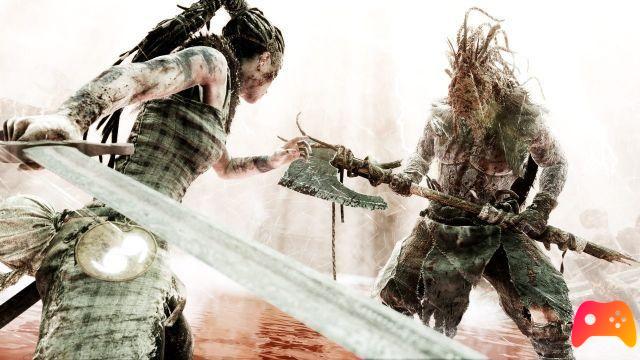 A very special adventure, the journey of a warrior into madness made incredibly engaging by a top graphics engine and a particularly apt soundtrack.
Hellblade Review: Senua's Sacrifice
PURCHASE: Steam
Last Day of June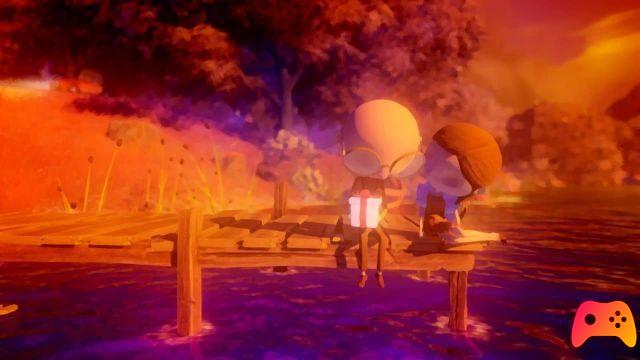 If you have reached this point on our list you will have understood by now that we have an eye for the works, and Last Day of June is no exception. A moving adventure, to be experienced on your own skin. If you love the genre it is a must buy.
Last Day of June review
PURCHASE: Steam
Get Even
Not to be confused with an action game or a shooter, Get Even is an extremely peculiar product, an adventure with an intricate and particularly surprising ending that literally kept us glued to the armchair.
Get Even Review
PURCHASE: Steam
What Remains of Edith Finch
An adventure as short as it is intense. As Edith we will explore the huge Finch family home, looking for anecdotes about her family history and explaining why she is the last survivor of her family tree.
Thimbleweed Park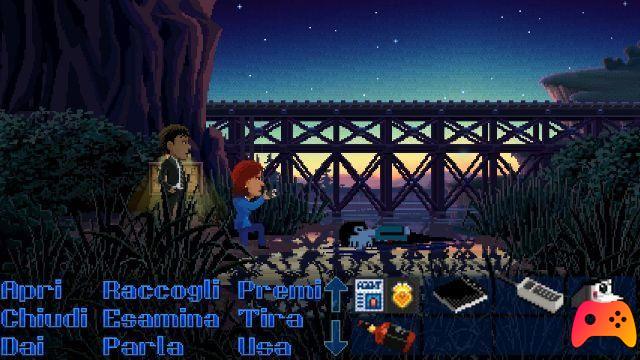 If you have lived through the era of LucasArt adventures and the like, go and buy Thimbleweed Park. If you haven't lived through the era of LucasArt adventures and the like but appreciate the point and click genre, run to buy Thimbleweed Park.
Oxenfree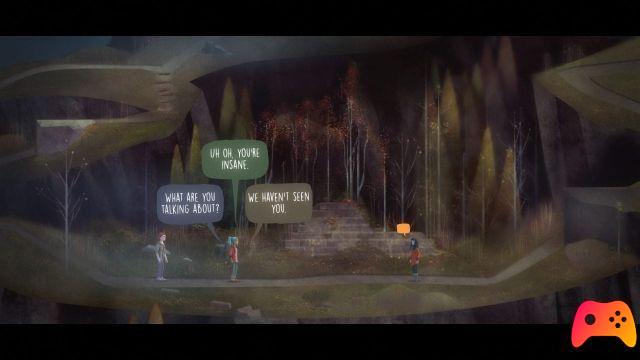 A supernatural thriller with a rather original look. Alex takes her new stepbrother to an island party, and of course what could have gone wrong is even worse. It's cheap, but it's only in English.
Best PC Platform and Casual Games
Perhaps the same number of platformers arrive on PC as on consoles, but you can still recover some gems of no small importance.
Ori and the Will of the Wisps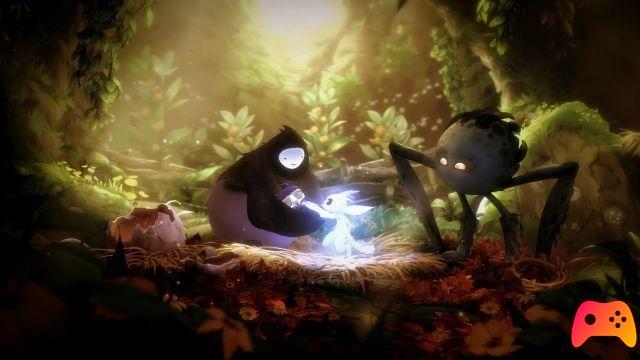 A masterpiece with no self and no but. Ori and the Will of the Wisps will shake your hand and take you far away, in the warm embrace of a fairy tale that you will pray for never to end. This is one of those adventures that are so rare, so beautiful, so healthy, that they will make you feel proud to be a gamer.
Ori and the Will of the Wisps review
PURCHASE: Steam
Monster Boy and the Cursed Kingdom
At the time of writing this article has not yet been made available on PC, but will arrive on Steam in Q1 2019. Monster Boy and the Cursed Kingdom is neither a pale imitation nor a homage to the saga. This is a modern day Wonder Boy in Monster World, devoid of the original license only. Highly recommended!
Monster Boy and the Cursed Kingdom review
PURCHASE: Steam
LEGO DC Super Villains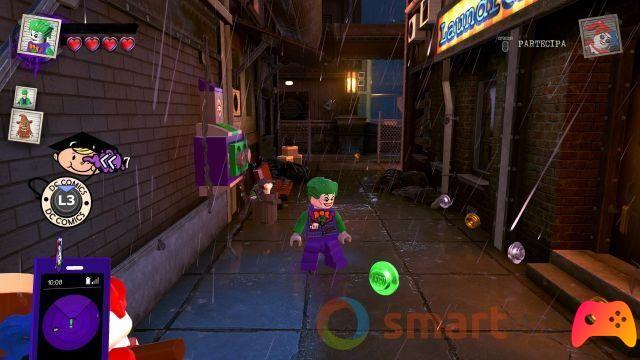 It's an action adventure / game obviously meant for a younger audience, but the gameplay has more facets than expected. Various open-world-style zones to explore, side missions, and a protagonist created by yourself thanks to the integrated editor.
LEGO DC Super Villainsf review
PURCHASE: Steam
Crash Bandicoot N. Sane Trilogy
There is little to discuss: Crash is an icon of the platform genre on a par with characters like Mario. Thanks to the N. Sane Trilogy, officially landed also on Windows PC, you can enjoy all three chapters of the saga in 4K at 60 or more fps.
Crash Bandicoot N. Sane Trilogy Review
PURCHASE: Steam
Super Bomberman R
For a long time it was a Nintendo Switch exclusive. Only recently Konami has also published it for other platforms, including PC, allowing us to enjoy this excellent party game (you don't buy it just for the campaign) in the company of your friends. But perhaps it is better to wait for a price drop on Steam.
Super Bomberman R review
PURCHASE: Steam
Ori and the Blind Forest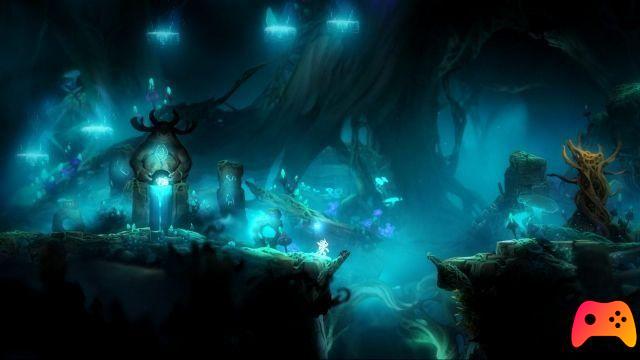 Edited directly by Microsoft, Ori and the Blind Forest is one of those little videogame pearls we mentioned at the beginning of this section. On Steam you can find it at a really bargain price.
Minecraft for Windows 10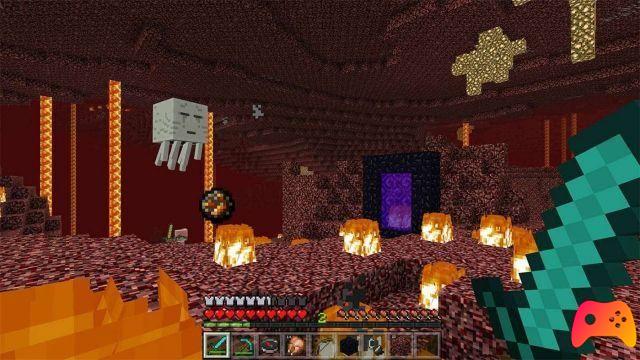 Another one of those titles about which there is little to say. Do you want to buy a sandbox? Purchase Minecraft. Do you want to bring your fantasies to life? Purchase Minecraft. Do you want to do it in company? Purchase Minecraft.
PURCHASE: Microsoft Store
Voodoo Vince Remastered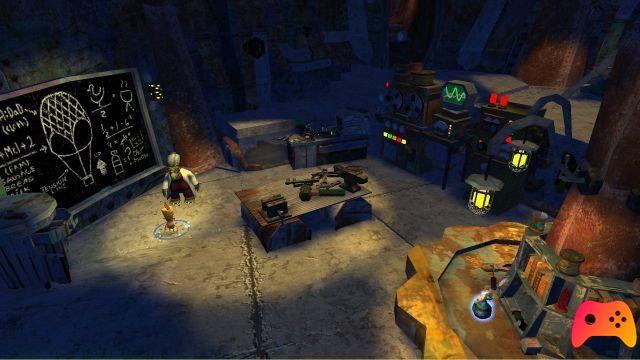 A restoration operation that also allows those who have never approached the title to replay it even on PC thanks to Steam. It is a hilarious platformer, with various gameplay gimmicks that will amuse you.
Voodoo Vince Remastered Review
BUY ONE: Steam
Everything
Everything in our review was not judged with a final vote: it is a unique experience that cannot be judged with the same canons as the other titles.
Everything review
BUY ONE: Steam
Best PC Strategy Games
When it comes to strategy, computers beat consoles hands down. And in fact, the vast majority of turn-based or real-time strategists land exclusively on PC!
Loop hero
Difficult to categorize. We may have included it in the section dedicated to role-playing games, but Loop Hero falls into various genres. At the base there is an ancient graphic style and a dynamic that takes a while to take off. However, if you are not fooled by the appearance you will discover a deep gameplay, which combines resource management, choice of equipment and even deck building with sometimes even drastic consequences on your style of play.
Loop Hero Review
PURCHASE: Steam
Crusader kings iii
Paradox is synonymous with quality when it comes to strategic video games, and this third installment of the Crusader Kings saga is no exception. You choose a ruler from a gigantic map that covers Europe, parts of Asia and North Africa and carry on the kingdom by impersonating his heirs. But be careful: if your knowledge of English is basic you will find it very complicated.
Iron Harvest
It was born as a Kickstarter project and arrives, after a successful campaign, on PC and Console. If the gameplay can still be derivative, the setting and the length of the campaign are satisfactory enough to make it one of those almost obligatory purchases for fans of the genre. In this case it is a real-time strategy.
Gears Tactics
It lands exclusively on Windows 10 for the moment and is the latest addition to the great Gears of War family. Only this time it is a really not bad turn-based strategy, characterized by layered gameplay, a true triple A technical sector and excellent longevity. Historically it ranks 12 years before Gears of War, but is still connected with the main storyline. As if that weren't enough, it's also included in the Xbox Game Pass.
Gears Tactics Review
PURCHASE: Steam
Tropico 6
Perhaps for some strategic aspects it is not up to the level of its predecessors, but Tropico 6 for various reasons keeps the name of the series high. It is not a simple management system that allows us to build and manage a tropical island: there is to be behind all the political part, issuing laws and changing the constitution, getting busy from a diplomatic / economic point of view and so on. has more.
Thronebreaker: The Witcher Tales
Nostalgia for The Witcher 3? Thronebreaker might be for you in part. The new CD PROJEKT RED game takes the mechanics of GWENT into a single player adventure starring the queen of Liria and Rivia, Meve. Battles turn into quick and brutal GWENT matches.
Thronebreaker Review: The Witcher Tales
PURCHASE: GOG
Two Point Hospital
Theme Hospital's spiritual heir is here. It does not have the difficulty of its predecessor, and it will hardly be able to really put you in crisis, but it is still a pleasant management system characterized by an excellent graphics sector and an easy-to-use interface.
Frost Punk
Halfway between a strategic and a management one, Frostpunk is a videogame pearl to be taken into serious consideration. Published by 11 Bit Studios (the same ones from This War of Mine), it puts you in the shoes of the governor of a refugee town in the middle of the Ice Age. Lots of variables to take into consideration, the only flaw is not available in Spanish.
Frostpunk Review
PURCHASE: Steam
Jurassic Park Evolution
In reality it would not have exceeded our threshold (the final vote is 7.5 out of 10), but it is still a strategic in some ways relaxing that tries to collect the legacy of that little pearl called Jurassic Park: Operation Genesis. The three-dimensional models of the dinosaurs are amazing.
Jurassic World Evolution Review
PURCHASE: Steam
Surviving Mars
A game for pure strategy lovers: there is no Spanish language and there is no tutorial. You might struggle at first, but the fascinating setting, game dynamics and graphics engine could bring you joy. And the price is not the highest!
StarCraft 2
Impossible not to suggest this great classic by Blizzard which just recently has even been released in free format by the same software house. If you are a single player lover you can also buy various expansions, obviously of the highest quality.
Halo Wars 2
Among the strategies that can be enjoyed on PC there is also the one dedicated to the Halo universe, now (not too recently) in its second incarnation. There is no lack of 4K textures and HDR support.
Warhammer 40,000: Dawn of War III
Dawn of War III takes advantage of the first two chapters, offering a gameplay that offers the amount of unity of the first and the management of the elite of the second. Dress it all up with spectacular graphics and you are served a great sci-fi strategy immersed in the universe of Warhammer 40,000.
Dawn of War 3 review
BUY ONE: Amazon
Sid Meier's Civilization VI
The title should already be a guarantee of quality in itself. The sixth incarnation of the famous turn-based strategy is a must-have, just like its predecessors. Obviously there is no shortage of news and many online / multiplayer modes.
SpellForce 3
Not enough has been said about this excellent strategy. SpellForce 3 combines classic Warcraft-style real-time strategy dynamics with RPG-style hero management with deep dynamics related to skills, features and equipment.
SpellForce 3 review
BUY ONE: Amazon
RIOT - Civil Unrest
At the cost of becoming repetitive, a real simulator of popular uprisings in which you can control the rioters or the police who must precisely contain the demonstrations. All this is topped off with truly delightful pixel-art graphics.
Total War: WARHAMMER II
The Total War series is another guarantee when it comes to strategic, this time in real time. Join us in the awesome fantasy universe of Warhammer, hundreds of on-screen units and a stunning graphics engine to say the least, and we've already given you enough excuses to buy a copy.
Best PC Fighting Games
Maybe it's a bit unusual to play fighting games on PC, but nothing prevents you from having a good pad and giving yourself some good fist fights!
Mortal kombat 11 + aftermath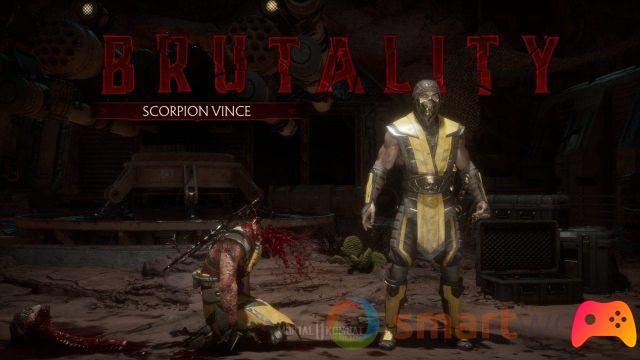 The story mode, the new gameplay and the various other game modes make Mortal Kombat 11 a practically obligatory purchase for fans of fighting games. As if that weren't enough, the Aftermath expansion was released at the end of May 2020, introducing new fighters, moves, skins and a brand new story mode.
Mortal Kombat 11 review
Learn more about Aftermath
PURCHASE: Steam
Soulcalibur VI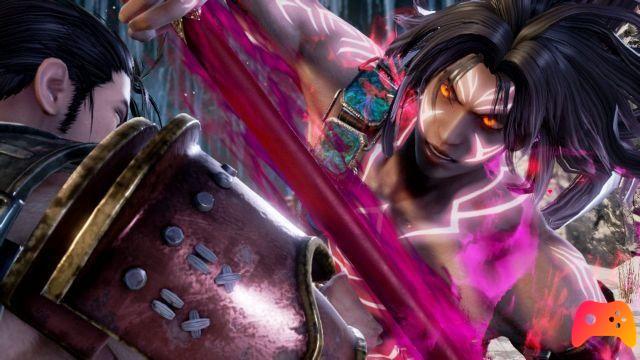 A great classic of fighting games. The new chapter also lands on PC: a real breath of fresh air, with a revisited and expanded combat system, a roster with new and old characters and a graphics engine worthy of these times.
Soulcalibur VI review
PURCHASE: Steam
Dragon Ball FighterZ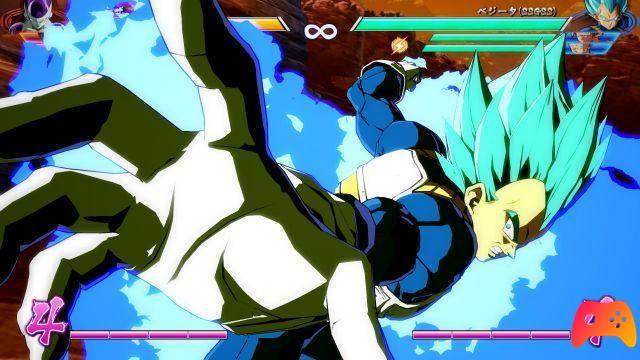 Beautiful to look at, super fun to play: Fortunately, Dragon Ball FighterZ has not only landed on consoles. And on PC you can also play with the graphics settings, if you set them to the minimum it feels like playing a 16-bit fighting game!
Dragon Ball FighterZ Review
BUY ONE: Amazon
Bud Spencer & Terence Hill - Slaps And Beans
Here nostalgia comes into play, nostalgia for the iconic duo's films and nostalgia for the titles of the 80s / 90s. It won't be very long but it's damn fun, especially if played in pairs!
Tekken 7
The graphics based on Unreal Engine 4, the vast roster with new characters and old acquaintances and the new gameplay level make it an almost obligatory choice for fans of the saga and for those looking for a fast and frenetic fighting game.
Tekken 7 review
PURCHASE: Amazon
Injustice 2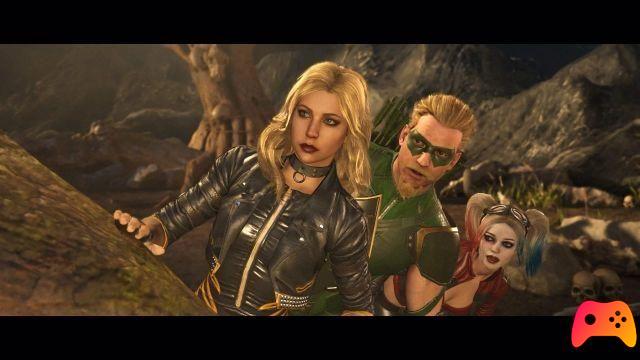 Injustice 2 Review - An unusual trio: Green Arrow, Black Canary and Harley Quinn.
If Injustice: Gods Among Us had already had a lot of fun on PC, wait to try Injustice 2 for yourself! NetherRealm Studios are now professionals in the sector, and this second chapter is the direct testimony of this. Longevity is also skyrocketing thanks to the Multiverse mode.
Injustice 2 review
PURCHASE: Steam
Street Fighter V
Another game that shouldn't require too many introductions. The PC version (also physical) is at bargain prices, and it is particularly recommended to have a controller.
How do we choose the games?
As already mentioned, we choose the games to be included in the list based on those we have reviewed, selecting only those that have received a rating equal to or greater than 8 out of 10, or titles of which we are sure about their overall quality. What are the points that convince us to assign ratings higher than 8?
Screen: With rare exceptions (sports titles or similar), the plot is one of the essential points of the game. We usually tend to evaluate it also in relation to any previous chapters or in any case to games belonging to the same genre.
Longevity: a particularly delicate factor. There are short but still particularly incisive games, or titles made to last and to entertain us for well over a handful of hours.
Graphics: Especially on PC, graphics are king. Also on PC, optimization and requirements count a lot.
gameplay: if the plot and the longevity are at the top, it is not certain that the gameplay is too. It therefore becomes one of the essential factors to be judged.
Price: Games cost less on PC than on consoles. However it is good to evaluate the overall offer in relation to the price proposed by the publisher.
PC Release Games
I PC games coming out as usual they are quite a lot. There are no real exclusives like on consoles, but there are still various titles that, a bit for the genre they belong to (strategy, RPG), a bit for the target they are addressed to, arrive only on PC. To find out what games are coming to PC in the coming months, you just have to follow our gaming section on EpicTrick.