In this guide we will explain how you can get the Hyla shield in The Legend of Zelda: Skyward Sword HD.
As you probably know very well, in The Legend of Zelda: Skyward Sword HD it is possible to use three different basic shields: each of them can be upgraded twice. However, these improvements will not be used for conservation, since in fact the shields will deteriorate equally forcing you to provide for the appropriate repairs.
However, there is one shield in particular that will not need repairs, we are obviously talking about the Hyla shield. In this guide we will show you where it is and how to get it.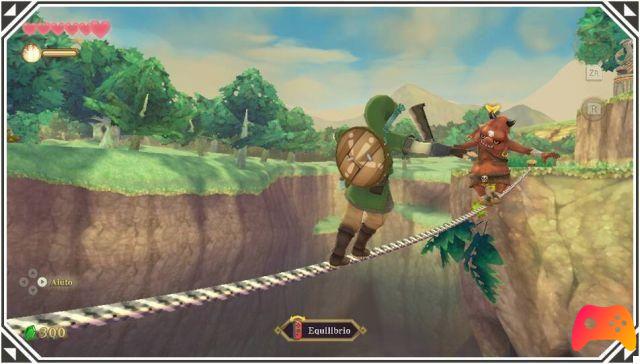 Begin by going to the Ranel Desert, where you will have to find and save the Lightning Dragon. This, after being rescued, will subject you to a series of challenges. The tests consist of fights against bosses that you have already defeated during the adventure, in this case, however, you will not be able to use the healing potions but the hearts will regenerate at the end of each challenge.
Once all eight bosses of the challenges have been defeated, the Lightning Dragon will give you the precious shield of Hyla.
We've come to the end of this guide, hoping it will help you with your quest for Hyla's shield. Finally, we remind you that in our pages you can also find the review of The Legend of Zelda: Skyward Sword HD (which you can read by clicking here).
► The Legend of Zelda: Skyward Sword HD is an Adventure type game developed and published by Nintendo for Nintendo Switch, the video game was released on 16/07/2021
The Legend of Zelda: Skyward Sword HD is a beautiful game that cannot be missing from your collection: we have decided to evaluate it with a 80%, if you are interested in learning more you can read the Review of The Legend of Zelda: Skyward Sword HD