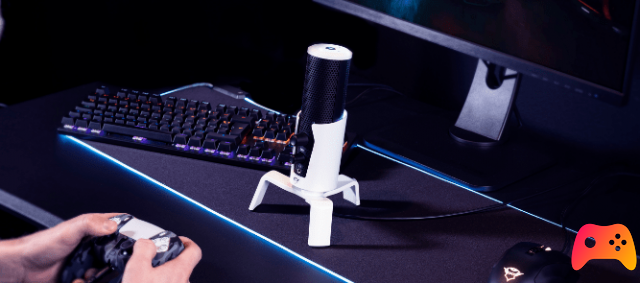 Trust has revealed what accessories will be suitable for those who have purchased PlayStation 5
Trust, a leading company in the sector of digital accessories for gaming, expands its range dedicated to ps5 by launching two new white versions of the latest generation Fyru streaming microphone and the Carus sales champion headphone. A new duo charge charging station has also been announced for the summer.
PS5 Fyru streaming microphone
In the context of the increasingly popular trend of streaming, the latest generation GXT 258W Fyru top-of-the-range microphone represents a 4-in-1 solution ideal for any streamer, capable of capturing every nuance of sound with exceptional quality in any context: solo live streaming, group interviews or music recordings.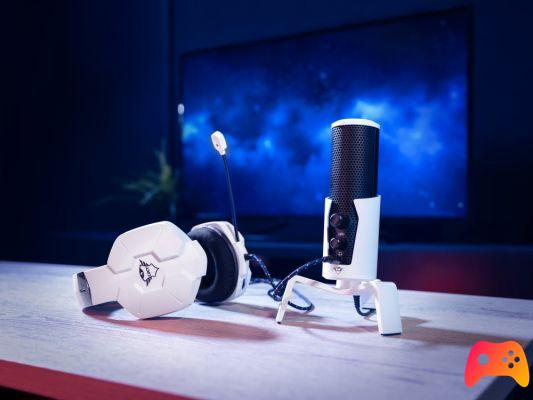 Her
professional functions include 4 different schemes
recording (cardioid, bidirectional, stereo and omnidirectional) for superior performance, an internal pop filter, which in noisy environments is able to exclude unwanted sounds and always ensure crystal clear sound, and a zero-latency headphone monitoring port to perfect recordings thanks to listening in real time. On the design side, Fyru has also been redesigned with a white look more similar to PS5, while maintaining the resistant metal base structure
with adjustable LED lights in 5 colors
, to customize the style of your workstation.
Duo charge Dock charging station
The new duo charge GXT 254 charging station is a very useful accessory that completes the line of coordinated Trust products for PS5. Available from August, it allows you to recharge, without converters, two controllers at a time, guaranteeing non-stop gaming sessions, either individually or in company. Compared to the GXT 251 dock for PS5, this station is characterized by a vertical design and allows you to keep the pads always at hand while taking up less space. The charging dock is powered off USB through the port of the PS5 and has LED lights to indicate the charging and connection status of the controllers.
Prices and availability
Trust Gaming products are available at the best physical and digital stores and on the Trust Amazon shop. The GXT 323W Carus gaming headset and the GXT 258W Fyru streaming microphone are already available for purchase at respective price of € 39,99 and € 139,99, while the GXT 254 Dock charging station will be available from August for € 19,99.