The tech company showed two new premium products.
By now everyone knows Trust, certainly one of the most famous companies in the sector tech; the Dutch house has therefore presented two new products in the last few hours, which are part of the same category of accessories. We are talking about two premium gaming chairs, which are added to the line-up already present in many stores and in Europe; the two new arrivals are the GXT 716 RIZZA and the GXT 705C Ryon.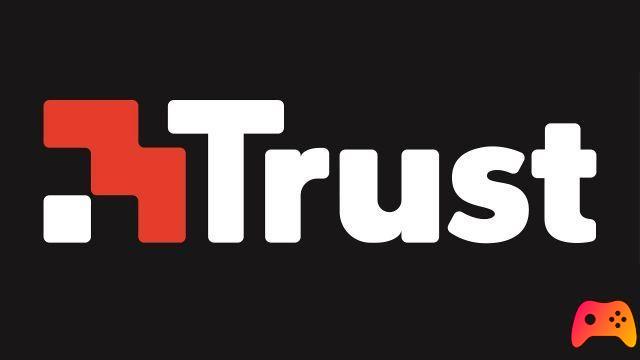 The first is certainly characterized by different sections containing RGB LEDs, which can be controlled via a wireless remote control, which allow us to customize our chair as we like; we can choose from over 350 different lighting setups, the result of the combination of 12 fixed colors. Everything is powered by a powerbank that we can store, together with the remote control, in a side pocket.
We are talking about a very comfortable chair, able to offer excellent comfort for our long gaming sessions; the base is made through a resistant metal frame, the backrest is reclining, and we can raise or lower our seat thanks to the gas lifting system, class 4.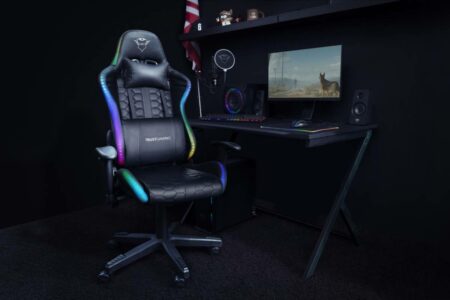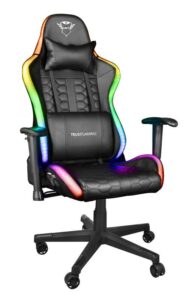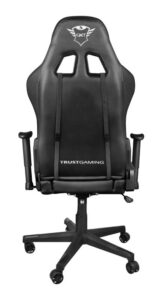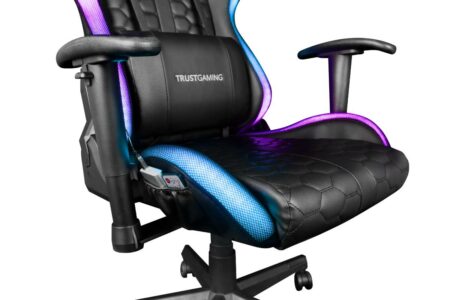 As for the second choice, namely the Ryon, is noteworthy for its high ergonomics, clearly conferred by the materials chosen for the construction, and its camouflage coloring. The gaming chair is in fact equipped with a wooden frame, solid but at the same time flexible, combined with the use of a high-density foam, with a synthetic leather covering that covers everything.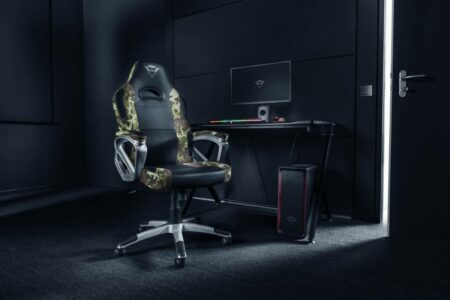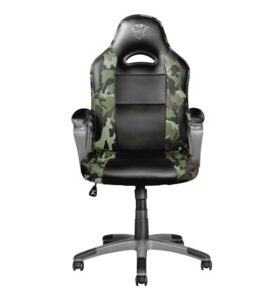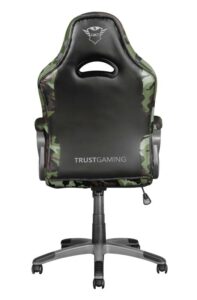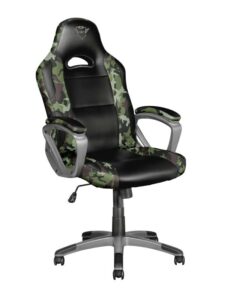 As if that weren't enough, we can adjust the seat as we want, both if we are talking about direction and as regards the inclination of the backrest, to always find the right posture during our games.
Let's conclude by talking about the price: the new GTX 716 Rizza and GXT 705C Ryon by Trust are available in all physical and online stores at the price, respectively, of € 265,00 and € 185,00.