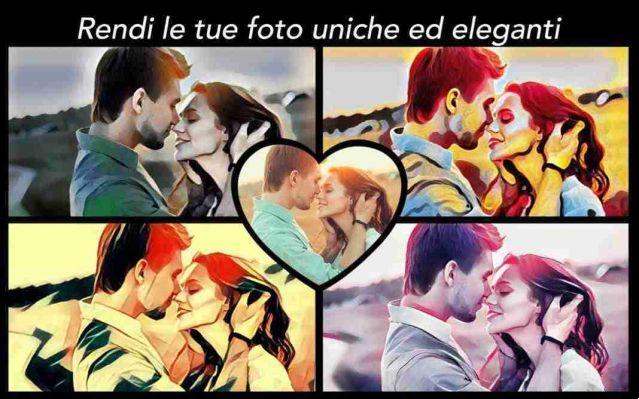 Turning photos into cartoons: the best sites. If you want to try turn photos into caricatures e make a cartoon without having the graphic skills.
Best sites to turn photos into cartoons
Cartoon.pho.to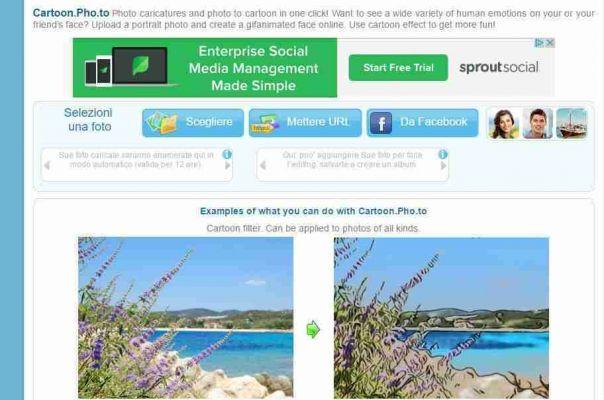 This is a really well done site in my opinion. It offers you the possibility to import photos from your computer, from Facebook or from a url. Once you have introduced the source from which the site will have to derive the image, just click on Save and share to be able to personally use the retouched image. If you want to continue modifying your image directly on the site, you can inform yourself a little about the features offered thanks to some commands that may be useful to you.
Go to the site click here
Kusocartoon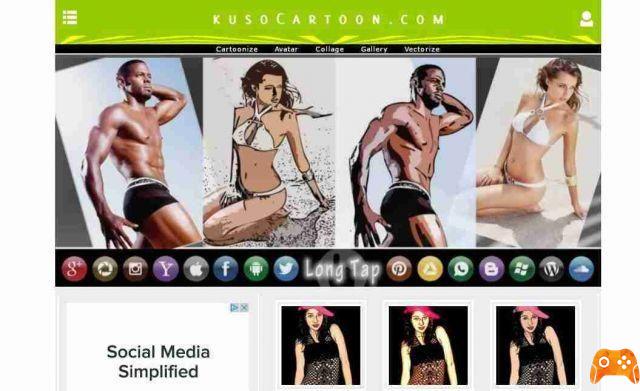 This site is a little more limited than the previous one, however for what you need to do if you are reading this article, it is more than enough in my opinion. Just click on Choose File towards the end of the page, import the desired image, introduce a kind of Title and transform it into a cartoon by clicking on Photo to Cartoon.
Go to the site click here
Befunky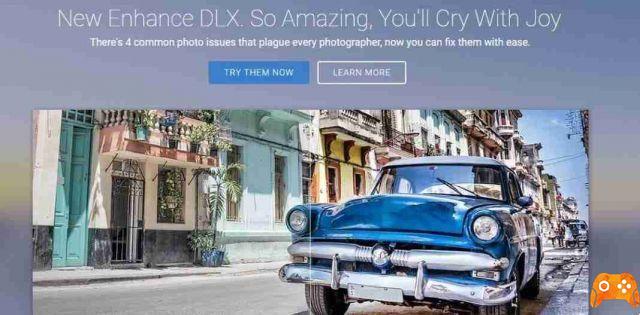 I think this is the most complete and well done site on the list. Unlike the previous ones, in fact, its features are not limited to providing you with the means to transform your images into cartoons, but also allow you to completely edit your photos thanks to many effects and functions. Having said that, the procedure for converting your images to cartoons is also slightly complicated. However, just click on Get Started, Upload to upload the image, choose the source and then use the menu on the left to edit it. Among the various items and effects you can also access the functions used for the transformation of images into cartoons.
Go to the site click here
Cartoonize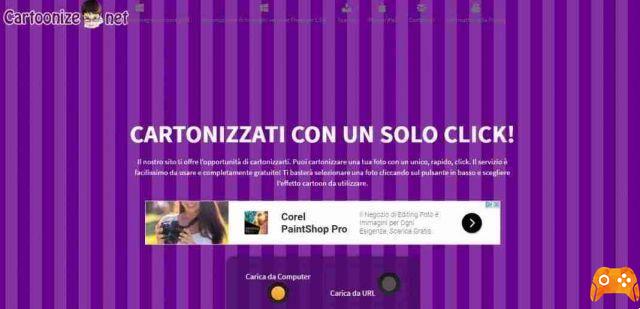 This site compared to the previous Befunky is easier to use and is much faster to use. Cartoonize is a web application to convert photos to cartoons with a simple click.
The procedure is very simple, just upload a photo from your computer and press the cartoonize button to transform the image into a cartoon, choosing the cartoon effect you prefer to use. Once you have created the cardboard image, you can download it to your computer or share it on social networks.
Go to the site click here